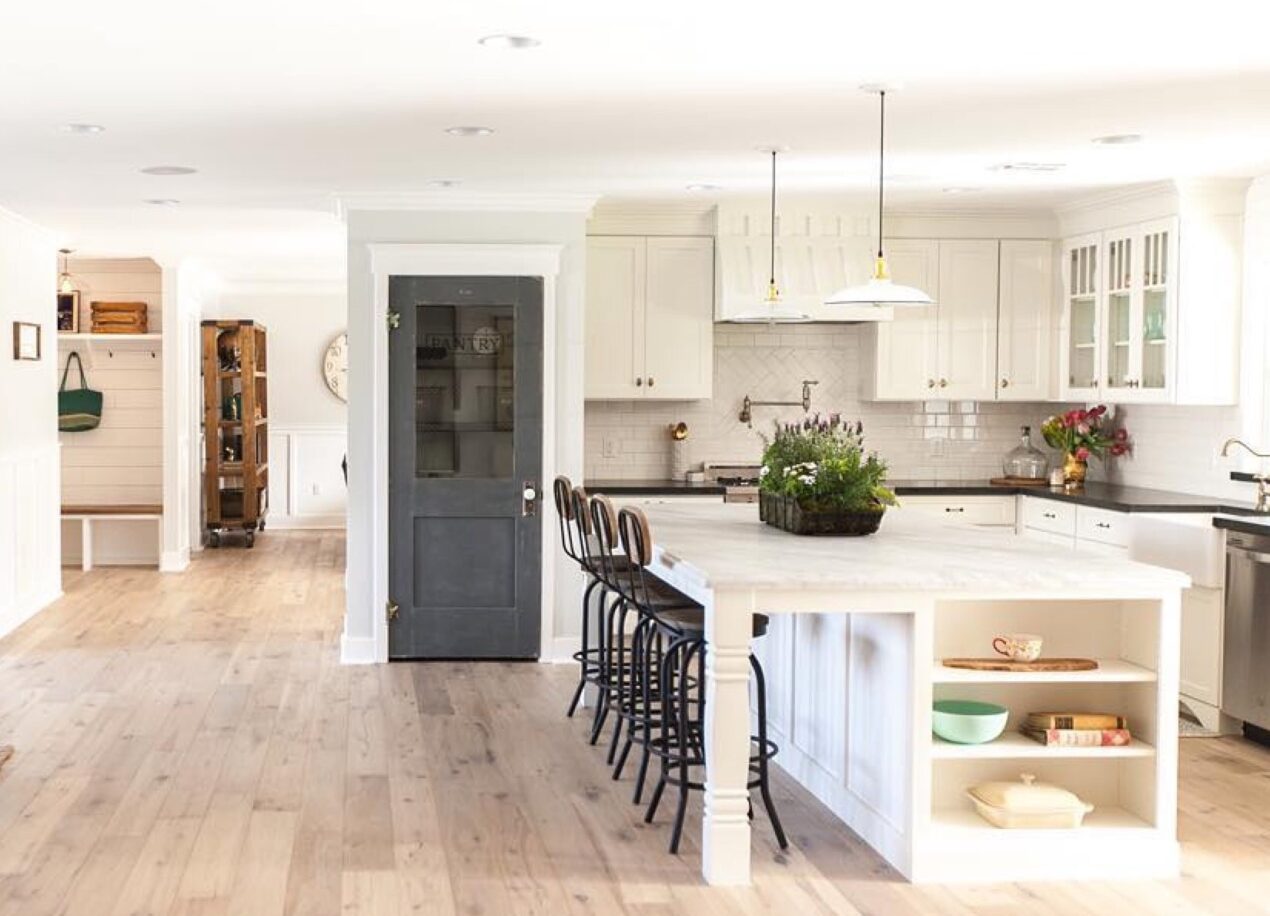 Guest Blogger | Nine Elements of American Coastal Style
Different seasons call for different settings: winter makes us crave the cozy cocoon of a cabin in the mountains; fall conjures images of brisk afternoons on a farm; and the warmer months inevitably turn our thoughts to the coast — crashing waves, the smell of salt air, and sand between your toes are as quintessentially summer as it gets.
Similarly, we long for these same feelings in our homes: lazy afternoons draped over a crisply slipcovered couch while a gentle breeze blows gauzy linen curtains. This style, dubbed American Coastal, is defined by relaxation, comfort, and the casualness that summer is all about. Here's how to get this laid-back style in your home with just a few smart design choices.
White as the dominant color
There's a reason that coastal living lends itself so perfectly to white spaces. The style is all about being light, airy, and breezy, and there's no color in the world that communicates this more clearly than white. Just make sure to add in different tones and textures to create interest.
Natural textures and fibers
Coastal style is about creating a connection to nature, and there's no better way to bring the outdoors in than with beachy textures. Driftwood, rattan, rope, seagrass, sisal, jute, wicker, bamboo, cane, teak, linen, and cotton are all commonly found fibers and materials in the homes that dot our beautiful shores.
Nautical stripes
Nothing screams beach house like a classic nautical stripe in classic navy or red. Go bold with an area rug that features thick, hefty stripes, or more subtle with an armchair in light ticking or pinstripes.
Colors of the sea and sky
Just like the textures found in American Coastal style homes, the colors also take their cue from nature particularly the hues found in the sea and sky. Blues, like the Delphite Blue above on the porcelain enamel pendants, are the most obvious, but also try creamy, pale neutrals, and soft pastels (like those seen in a beach sunrise).
Bold pops of color
Although an all-white palette is the signature of a seaside home, don't be afraid to break it up with some fun pops. Stick with yellows, oranges, and corals for a warmer effect, and greens and turquoises for a cooler one. TIP: Bring color and pattern in through upholstery, fabrics, artwork, window treatments, and accessories.
Casual crisp furniture
Slipcovered furniture is an American Coastal staple (it makes sandy clean-up a snap), and is often paired with tailored fabrics on pieces with simple shapes and clean lines. Casual crisp is the name of the game at the beach.
Wall paneling and molding
Reminiscent of boardwalk planks or ship frames, beadboard and shiplap are a common feature of coastal homes. Crown molding and other architectural details help create the casual, yet tailored look of our favorite ocean retreats.
Maritime-inspired lighting and hardware
Nautical lighting and hardware make subtle nods to the ocean without being too overt. Try lanterns and nautical sconces, porthole or captain's wheel mirrors, and boat cleats as cabinet pulls to add functional American Coastal style to your home.
Worn and weathered accents
Weather-beaten accents make regular appearances in homes on the shore. Opt for worn driftwood accessories, aged metals, and wood furniture with a distressed finish to capture the coastal vibe where you live.
Guest blogger Melissa Andersen is a writer, editor, blogger, and social media manager/consultant for clients such as And North, Kaufmann Mercantile, and The Cousins from HGTV
Final photo courtesy of Ace & Whim