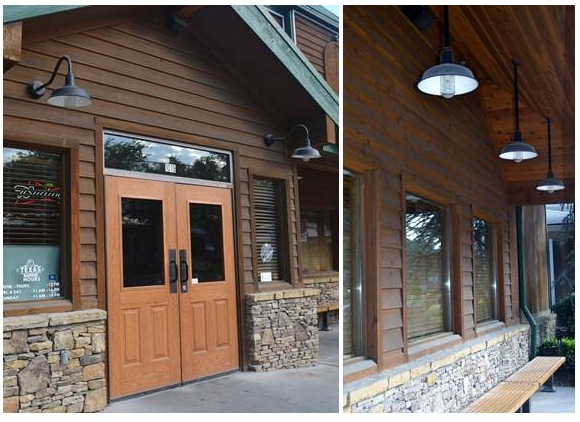 Gooseneck Warehouse Shades Welcome You to Texas Style Dining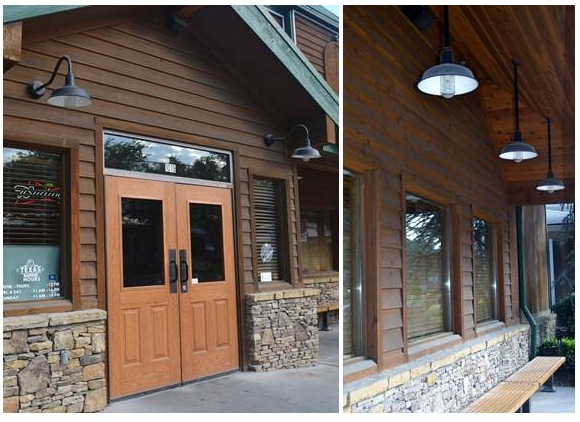 After a long day browsing through every gift shop, attraction, and candy store on the main street in Gatlinburg, there's nothing like a Texas-sized steak and baked potato to revive you for the evening activities. After all, you know your kids want to ride the Space Needle after dark! While we admit the neon beer sign might catch your eye if you're hot and tired, we couldn't help but notice the RLM-inspired warehouse shades beckoning tourists to the front door. These gooseneck barn lights are very much like The Drake Gooseneck Light, a perfect mid-sized shade with all the style of larger warehouse shades. These fixtures provide just the right amount of directed light spread over the doorway and sidewalk.

The Drake comes in both 12″ and 14″ shade sizes and a dozen finish colors ranging from neutral shades to bold and brilliant ones. More than 20 gooseneck arms are available for this light — find the right size and shape for your space or ask our knowledgeable sales staff for recommendations on a custom size. Adding a wire cage or cast guard and glass will help protect your bulb in high traffic, commercial operations such as this one and give a hint of vintage styling. The cage or guard can be finished in the same color as your shade or choose a complementary finish for a unexpected pop of color.
If you find there is a waiting list at the Texas Roadhouse, relax on the benches and peruse the menu under the matching warehouse shade pendants. Like many of our warehouse shades, the Drake family of fixtures includes several mounting options including the Drake Stem Mount Pendant, the Drake Wall Sconce, and the Drake Cord Hung Pendant. This gives you maximum flexibility in creating a cohesive lighting scheme with a variety of fixtures. finishes, and options to choose from. And all are American made with the highest quality materials designed to last!