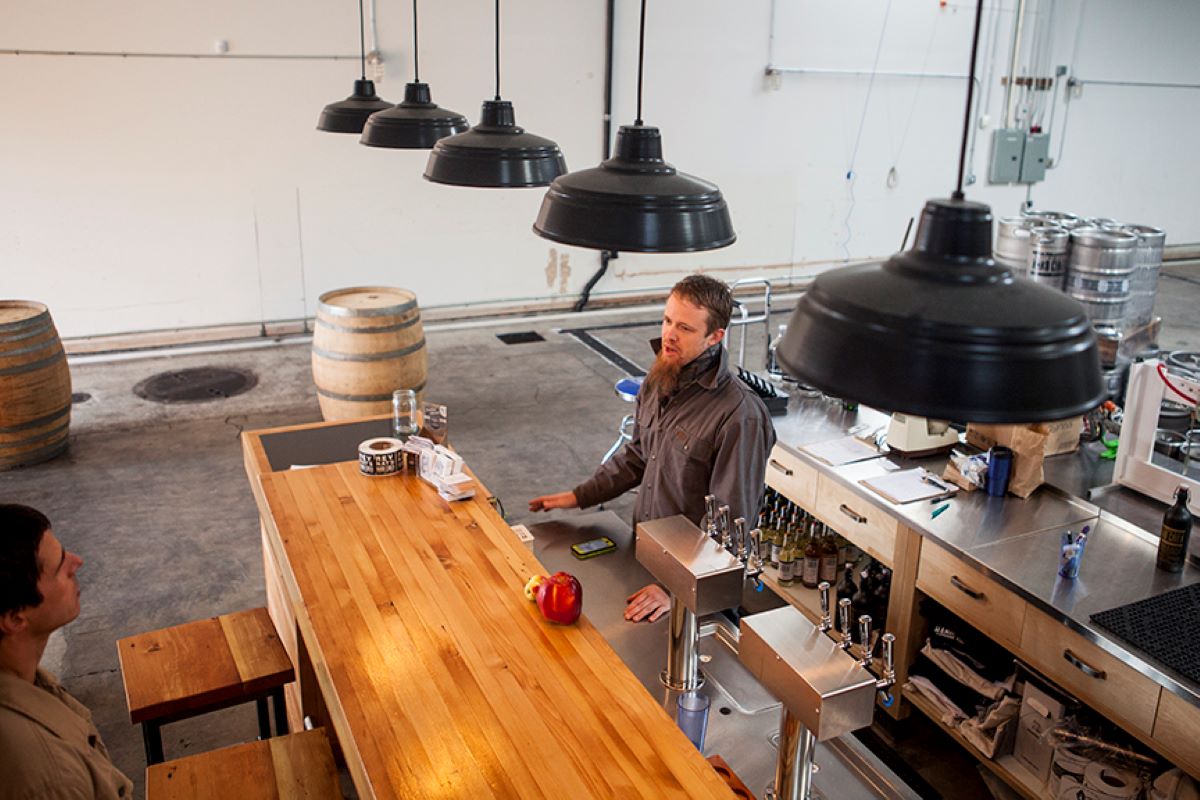 Discount Barn Lighting a Tasteful Choice for Cidery Taproom
When the city of Portland approved the consumption of beer on brewery premises back in the 1980s, the floodgates, or perhaps the taps, were opened in this Oregon city. Portland currently holds the title for having the most breweries of any city in the world, but there's a new taproom on the block that may just give die-hard beer drinkers a new taste to savor.
Reverend Nat's Hard Cidery & Taproom opened last summer and is everything we'd expect from a Portland business — focused on local products with an eye towards green production processes. The cidery and taproom were created in an old book bindery in Northeast Portland that had been vacant for years.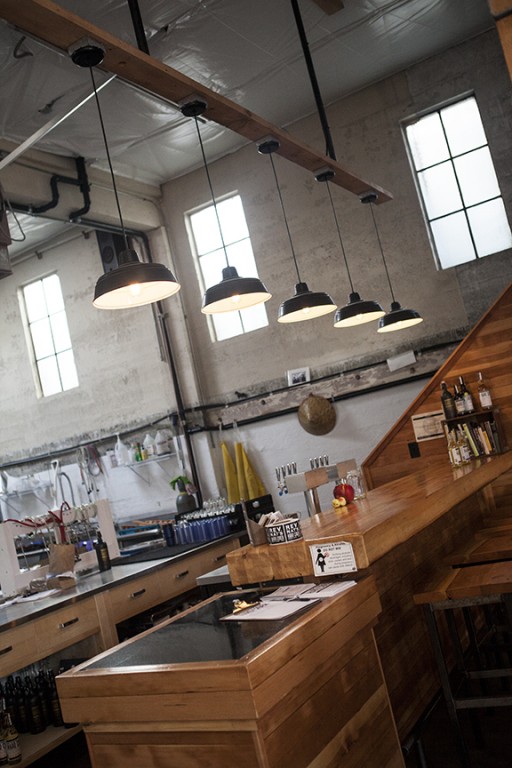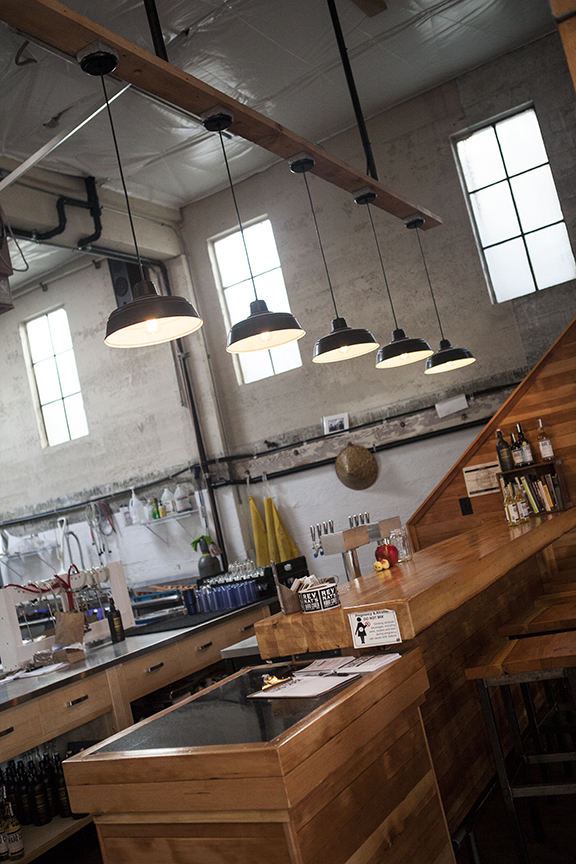 "Lots of wood that was torn out during the remodel of the building was used to create the taproom," explains manager Lia Wallon. "The floor became siding for the wall and was used to make trays for tasting flights. And the booth, bar, and ceiling all use wood salvaged from the remodel."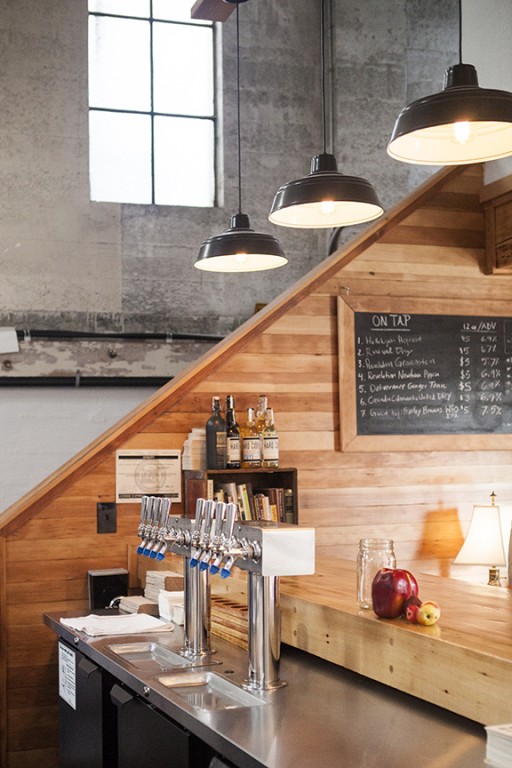 Owner Nat West and his wife selected our Farm & Barn Cord Hung Pendant to complement their simple, sturdy, and rustic dècor. Part of our collection of Discount Barn Lighting, these ceiling pendants are American made from the same quality materials as all of our Barn Light Electric products. We save customers money by offering fewer options, but there are four shade sizes and five popular finish colors to choose from.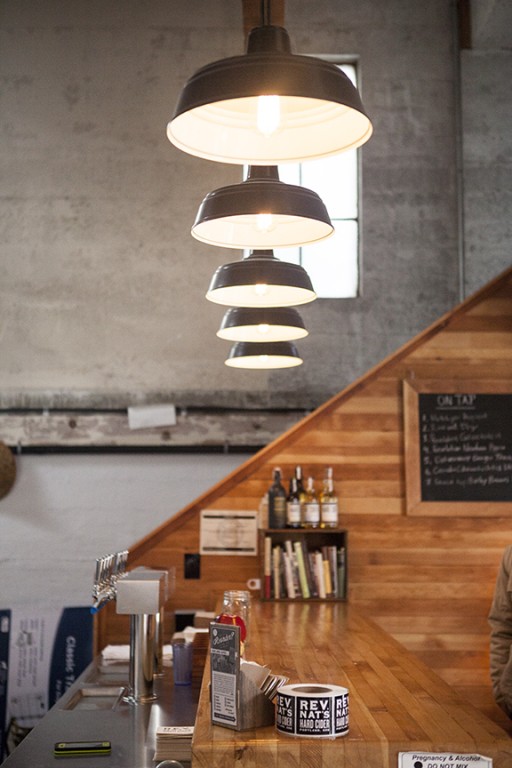 "The cider making area is in full view of the taproom so it can feel a bit like you're drinking in a big warehouse," Lia explains. "We wanted the tasting room to feel somewhat separate from the warehouse and a bit more intimate." Nat's wife suggested barn lighting and everyone involved with the project agreed that this style of lighting would be perfect for the space.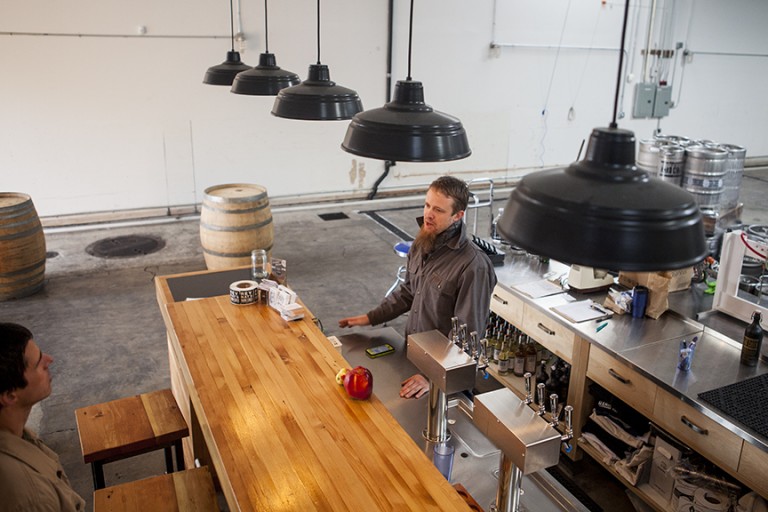 "The barn lights fit perfectly with the industrial feel of the warehouse, but also had enough style to create a nice feel for the taproom," Nat says. "We have tall ceilings directly above the bar so the pendants were the best fit." Nat chose six 13″ pendants and three 11″ pendants all finished in Black with a standard black cord.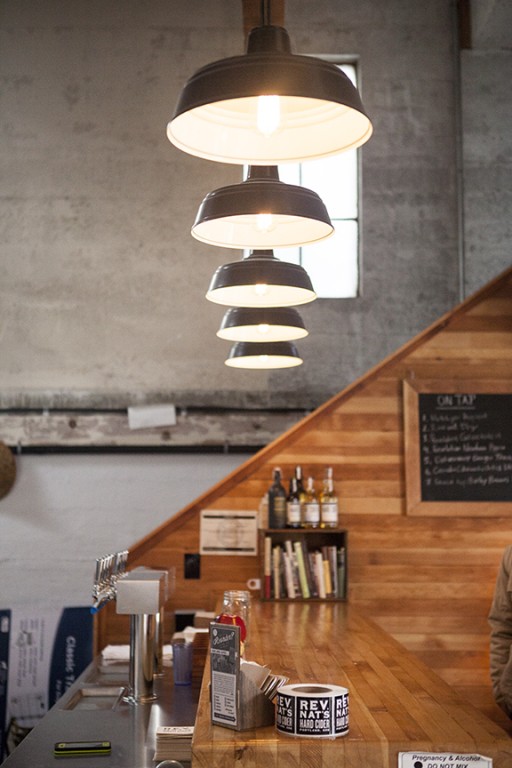 "They provide enough light and don't overwhelm the patrons with glare," Lia says. "The lights look great and blend nicely with our space."
Photos courtesy of Brenna King and Reverend Nat's Hard Cidery & Taproom