Gooseneck Lights & Marine Lighting Discovered at Disney World
During an employee's recent trip to Walt Disney World, Lauren (our graphic designer) discovered a gooseneck light like our Radial Wave Shade at an entrance to the Mexico Pavilion in Epcot's World Showcase.

With its matching brown finish and fluted shade, this gooseneck light is "muy bonita!" The Barn Light Radial Wave Goosneck Light starts at $174 and is a popular choice for sign lighting at stores and restaurants like we show today. You can even customize it with various finishes – Disney designers chose a Cappuccino style finish but our Red or Trans Yellow would have looked muy bien also, no?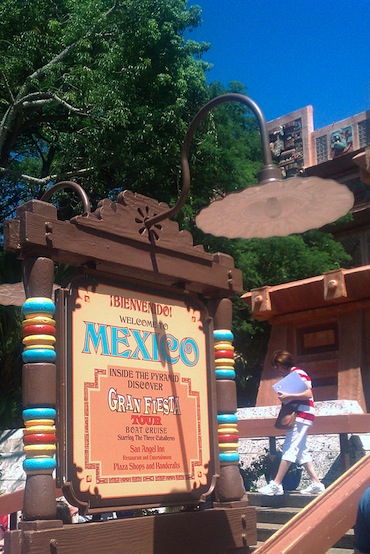 Disney is known to use light fixtures like these because they have been built with durable components that don't require constant upkeep and maintenance. Anyone who has visited one of these major theme parks knows that a lot goes into making them look great year round! To ensure an pleasurable and memorable experience for the thousands of daily visitors, a meticulous attention to detail known as the "The Disney Touch," is applied in each park. From the lush landscaping down to the outdoor lights, each piece must combine reliability with a visual, aesthetic appeal. It is this very distinction sets Disney apart from the rest of the world and keeps families coming back each year.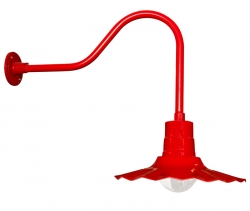 Even when you're not in one of the main theme parks on Disney's campus, you'll see the same devotion to detail – for example, the photo below which was shot at Disney's Grand Floridian Resort.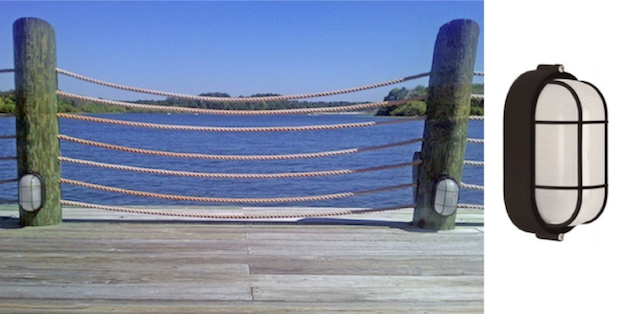 The dock's posts are lit with marine lighting that resemble the Nautical Marine Bulkhead Light found at Barn Light Electric. At $37 each, these nautical lights are an affordable upgrade to consider for your dock or post mount lighting at home.
The flush mount base and grid style cover resembles the first marine lights used on ships in the early 1900's. Their nostalgic design is consistent with the Grand Floridian's with red gabled roof and white walls which were inspired by former Victorian Era beach resorts along Florida's east coast!