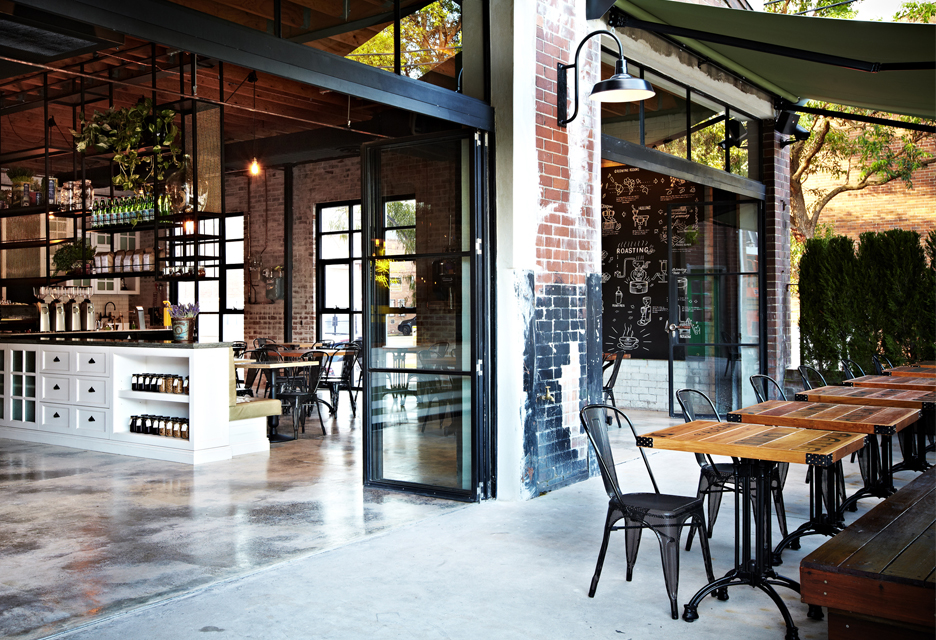 Gooseneck Lighting for an Australian Cafe, Coffee Roaster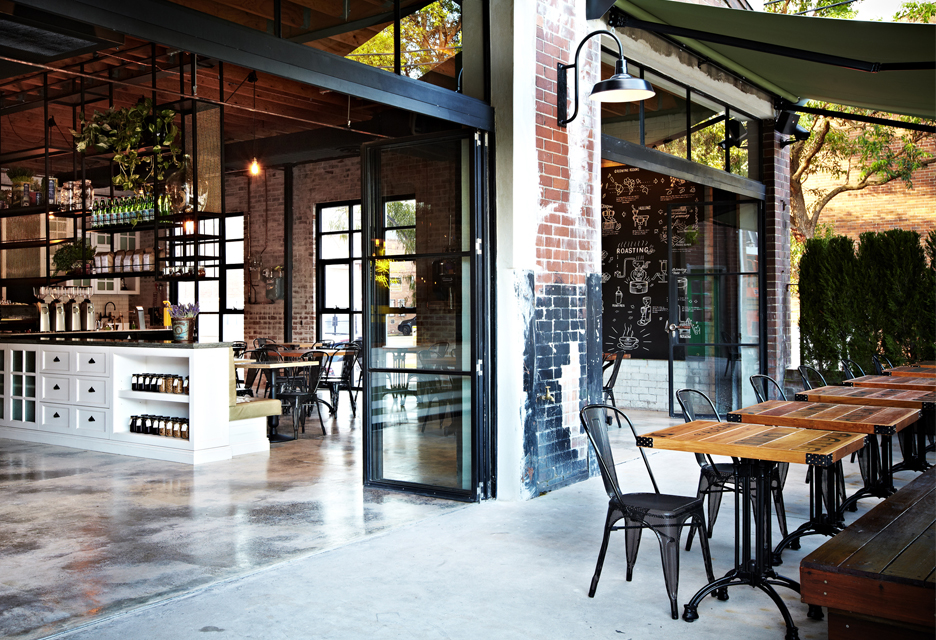 Today, we stumbled upon a treasure trove of industrial lighting Down Under! Located just south of Sydney, the Grounds of Alexandria is a wildly popular cafe and coffee roaster well known for its seven-bean coffee blend and hearty fare. Located in a former pie factory built in the early 1900s, the eatery is an industrial décor lover's dream. Black-and-steel framing, wooden cabinetry, retrofitted shipping containers, and subway tile all create a rustic atmosphere that the Aussies just can't get enough of!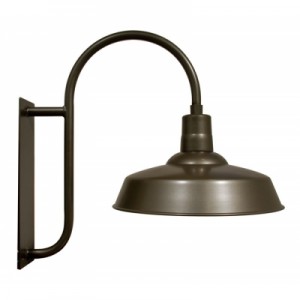 Welcoming patrons to the patio is a classic light — one that looks very much like The Hitchen Post Warehouse Gooseneck Light. This fixture takes The Original Warehouse Shade and mounts it to a large backing plate complete with a unique gooseneck arm for added stability and style. Available in three generous shade sizes, The Hitchen Post is perfect not only for restaurants but for other commercial lighting venues that need a wide span of downward directed light. Twelve delightful powdercoat finish colors are on tap for this light ranging from traditional hues like this bronze to more vibrant colors. This classic gooseneck light can be further customized with a wire cage or a cast guard and glass option to add to the industrial feel.
To get the same look but with the power of a porcelain enamel finish, check out the Goodrich® Skyway 16″ Porcelain Gooseneck Light. This fixtures resembles The Hitchen Post but the shade design is the popular Goodrich® Sky Chief. The large, rugged backing plate is ideal for commercial buildings, restaurants, and exterior work spaces that may be exposed to severe wind or weather conditions. Like all of our porcelain enamel lights, the Goodrich® Skway is American made with commercial grade materials to provide years of service.
To see more of The Grounds of Alexandria, check out today's main blog where we take a peek inside this popular cafe!
Top photo courtesy of The Grounds of Alexandria