Gooseneck Barn Lights Offer Superior Downlighting for Garages
My garage is a hot mess. I admit that I have never actually parked a car in the garage thanks to countless boxes of stuff, kayaks, bikes, a punching bag, and 1,000 board feet of red oak that's drying. No room for even a Smart car in there. Which is why I keep the door closed as much as possible.

No matter what's hiding behind your garage doors, the exterior can look as sharp and stylish as your home with thoughtful exterior lighting . Whether your garage is attached or detached, excellent down lighting helps illuminate the surrounding driveway and the walkway to the house without creating harsh glare. And there's no better garage lighting than classic gooseneck barn lights.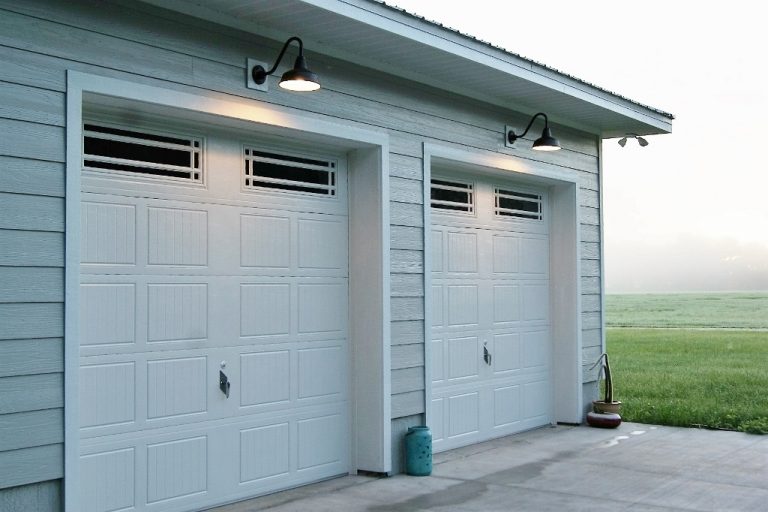 "We shopped for exterior lighting for quite awhile," says Ernest. "We wanted U.S.-made which is often difficult to find, and we wanted the light beam to be focused downward." Ernest chose the Bantam Artesia Gooseneck Light to highlight his garage doors and customized these gooseneck lights with 10″ shades, a Textured Black finish, and a matching black G26 gooseneck arm.
Out in Colorado, Craig built a rustic vacation cabin with a detached three-car garage. He highlighted the garage doors with three Goodrich® Husky Porcelain Gooseneck Lights . These 17″ shades provide plenty of lighting over the wide doorways while the RLM-inspired warehouse shades keep the light focused downward to help keep the skies dark at night. These porcelain enamel gooseneck lights will never fade, are easy to maintain, and will stand up to whatever Mother Nature throws at them.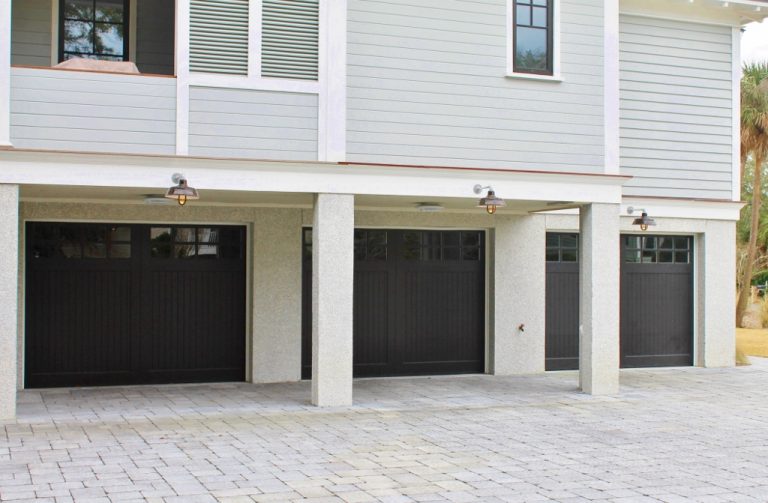 When Aaron was perusing lighting options for his South Carolina home, American-made LED lighting topped his list. Five Goodrich® Bomber Rustic LED Gooseneck Lights bring a classic look to the garage while the integrated LED module offers 50,000 hours of light. Aaron has crossed "change light bulbs" off his to-do list!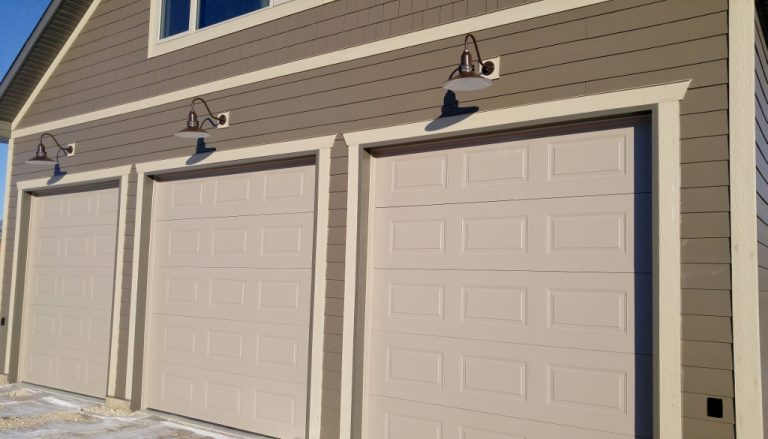 Although Joe's garage is detached from his home, he wanted the buildings to match in color and style. He also wanted lighting with some vintage character so he chose the Cherokee Uplight Gooseneck Light. The shallow bowl of the Cherokee spreads light a bit further than a typical warehouse shade and the vented neck offers a bit of soft uplighting.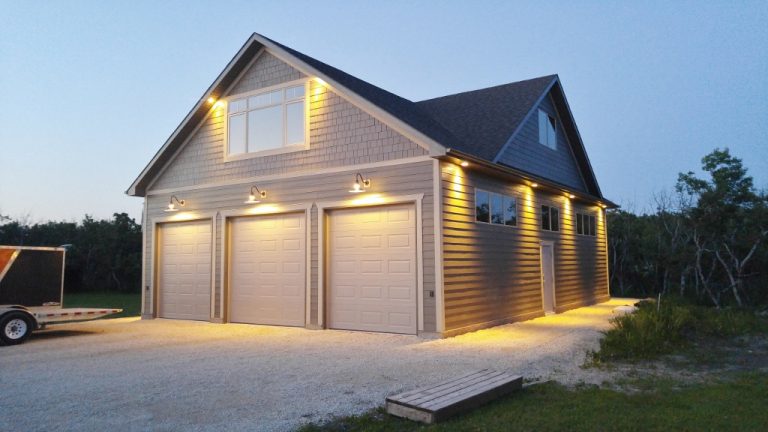 "I really like how the Cherokee Uplight blends the vintage look of an old barn light while still feeling modern," Joe says, "Everyone that sees my garage for the first time always comments on the barn lights and how good they look."
Photos courtesy of the homeowners