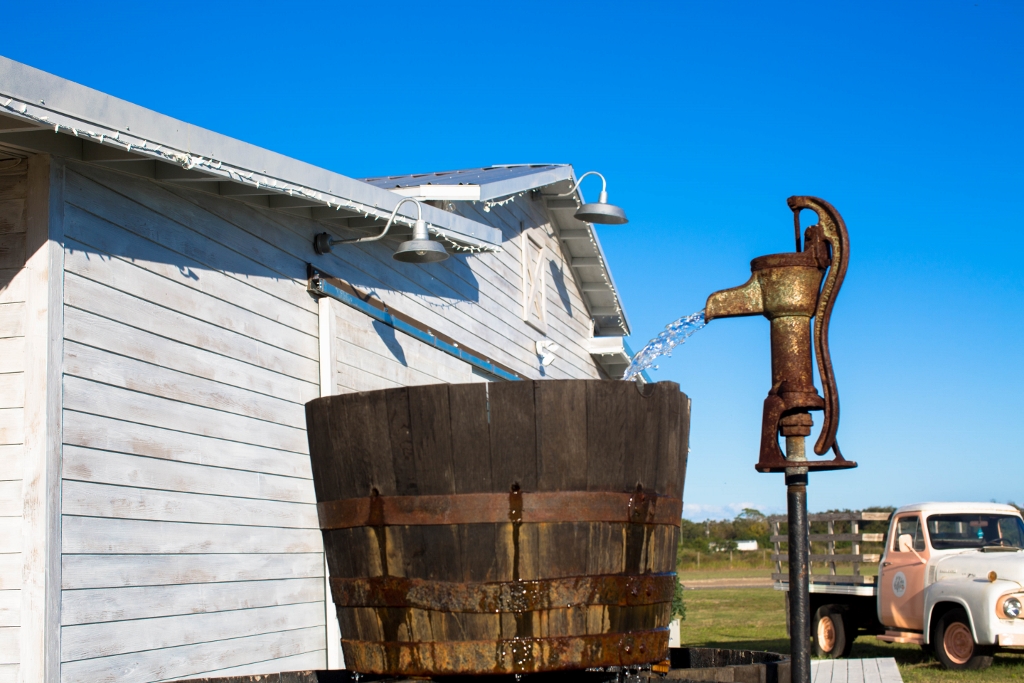 Gooseneck Barn Lights Add Rustic Style to Upscale Event Venue
Wedding trends wax and wane like the moon, but rustic themes still remain a favorite for brides-to-be. And while wood, burlap, and boots are still popular, many brides want to bring back a touch of elegance to their special day.
Our friends at Ever After Farms, located just north of Barn Light Electric on the Space Coast, have created event venues that thoughtfully blend both rustic and chic. Their newest space, The Peach Barn, is a remodel of an existing structure that can accommodate up to 100 people. 
"We didn't change the original footprint but worked with the existing structure," says Ali Spann, marketing manager for Ever After Farms. "It's a fine line to stay barn-like and rustic while also being more upscale and chic."
While the venue still embraces its original barn roots, crystal chandeliers and linen-covered tables lend an air of upscale chic.
When the time came to choose exterior lighting for the barn, a serendipitous conversation led to Barn Light Electric.
"We were talking about sourcing exterior barn lights," Ali explains. "The delivery guy from the local nursery was delivering plants and overheard us talking. He recommended we call Barn Light."
Since most weddings start at dusk and end late in the evening, exterior lighting was essential. Ali and her team selected the Original™ Warehouse Gooseneck Light to adorn The Peach Barn. These classic barn lights were hand spun from commercial grade metal just a few miles away in the Barn Light manufacturing center. They were customized with a Galvanized finish for a traditional look.
"The fact that we could customize the size of the shade was extremely helpful as we needed two different sizes," Ali notes. "Our roof is galvanized metal and the barn is a distressed white so the galvanized gooseneck barn light is a perfect fit."
The team also chose two different gooseneck arm styles to suit each install space. The G26 arm, on the facade above, works well when there are no obstructions…
…while the G22 arm, above, projects the shade beyond the overhang.
"Barn Light had the absolute perfect exterior lights for us," Ali says. "Nothing compared to their designs for what we wanted. They are the perfect match for the look we were going for."