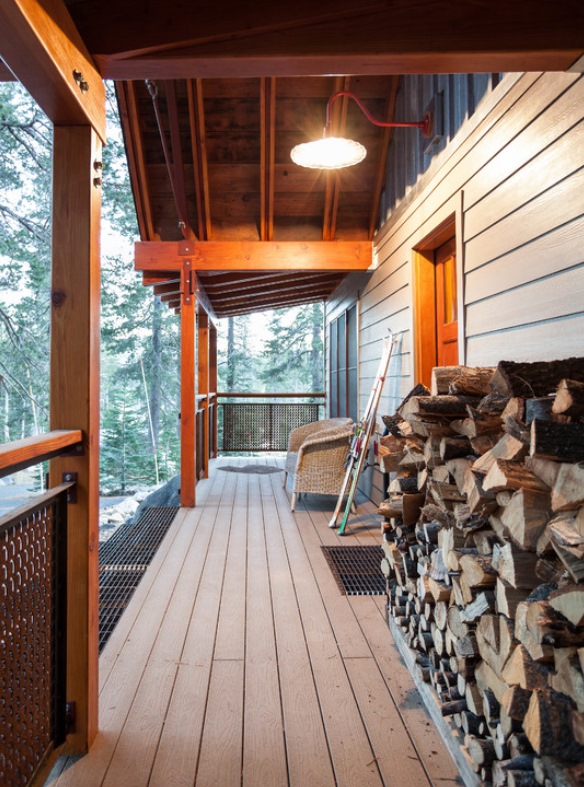 Gooseneck Barn Light Adds Shallow Bowl Style with Wavy Edge
The log cabin style is appealing to many thanks to its use of rustic materials, casual styling, and abundance of wood that lends a warmth to any space. This lovely front porch not only has an inviting appeal with its rich wood tones and clapboard siding, but the use of metals adds a definite industrial vibe to the structure. We are loving the addition of the classic gooseneck barn light over the doorway which speaks volumes to the vernacular of a log cabin.

This fixture looks very much like our Starfire Radial Wave Reflector Gooseneck Light which sports a classic design from the 1930s when shades just like this one were often spotted at roadside gas stations. The rippled edge on this fixture adds a twist to the standard warehouse shade and the shallow bowl spreads plenty of downward light making it a great choice for front porches and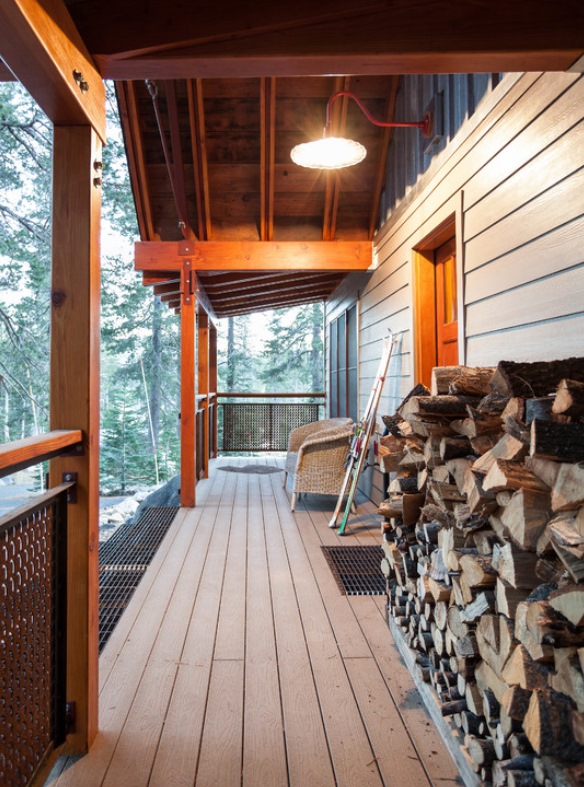 doorways such as this as well as for garages and workshops.
The Starfire Gooseneck Light is hand spun by our own craftsmen right here in America and comes in three popular shade sizes. You can choose from a dozen beautiful powdercoat finish colors or, if you like our porcelain palette, pick one of our paint-to-match porcelain options such as Jadite or Cobalt Blue. More than two dozen gooseneck arm styles are available so you can get just the right projection for your fixture. Add some vintage flair to your gooseneck light with a cast guard and glass which can also be customized.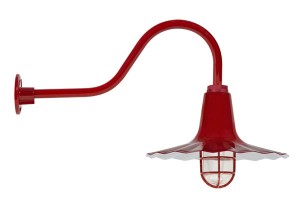 If you're a commercial builder interested in LEED certifications, don't miss the Starfire Radial Wave Reflector LED Gooseneck utilizing the very latest in LED technology from Cree, the nation's leading innovator in LED lighting. This American made fixture comes with all of the customizing options as the standard Starfire and also includes lens and lumens options. Energy efficient and environmentally friendly!
Top photo courtesy of Atmosphere Design Build and Photographer Kat Alves