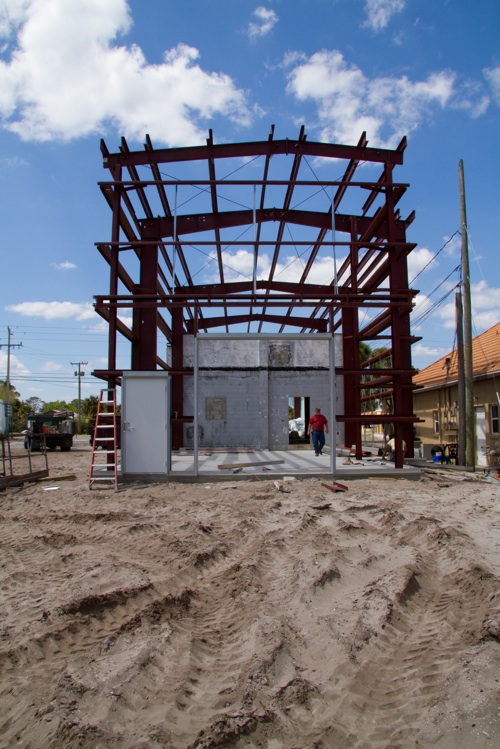 Flexibility is Key During Renovations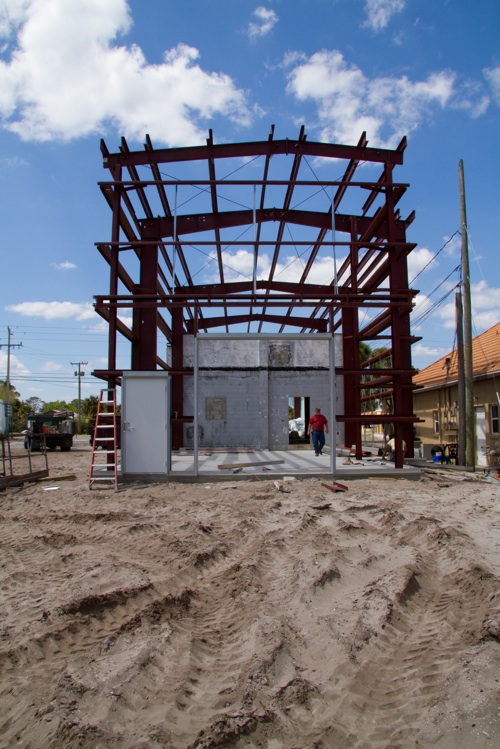 Renovation projects take flexibility – not "gymnastics" flexibility but that of a Cirque du Soleil performer. After multiple days of torrential rains, we are back on schedule and the building is taking shape. Sunny skies, temperatures in the high 70's and the weekend at hand, it's almost more than a girl could ask for!

The building now has all the "ribs" in place and the second floor is decked with the corrugated metal. The exterior doors in the warehouse are set and the windows are ready for windows. The dark red/rust of the metal beams and the primer grey of the open floor joists are a perfect match for our needs. Although the beams and trusses have to painted, the original color will be retained. The height of the ceiling? Lets just say that a trapeze might be in order. We are planning the lighting layout using energy efficient fixtures in the mezzanine and the office spaces. These fixtures are high quality and American made right here in Central Florida.
Seems that a few of our awesome employees (and I say that without a bit of sarcasm) were recruited to do a bit of work at the site today. Sledgehammers in hand, the concrete blocks were trembling. I'm not sure if their flip flops were OSHA approved, but the hardhats sure were. Lauren and Stephanie are always up for a challenge – whether it's a complete redesign of the website, photographing light fixtures and free range chickens, negotiating killer rates for advertising space or kicking around on the job site -these two are always game for new and exciting adventures. In fact, the narrow corridor they call their "office" is the source of much laughter, inspiration and fun for us all. Have a great weekend everyone, don't work too hard on your own projects!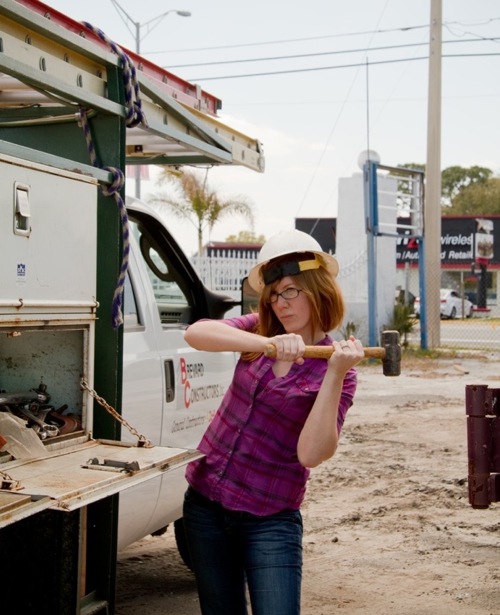 Lauren – Graphic Design and Photographer Extraordinaire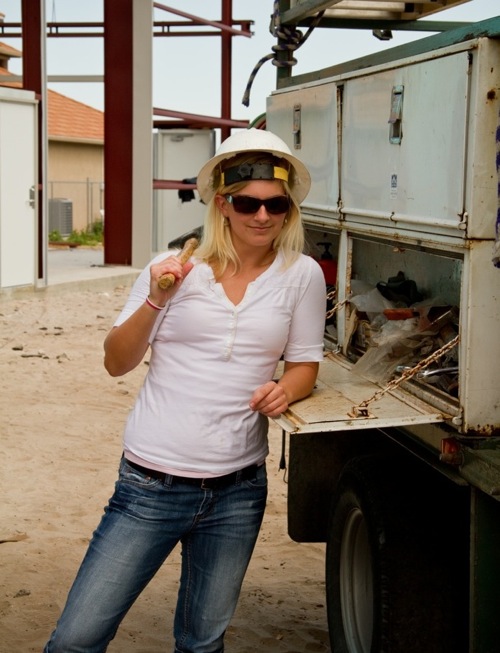 Stephanie – Marketing Maven