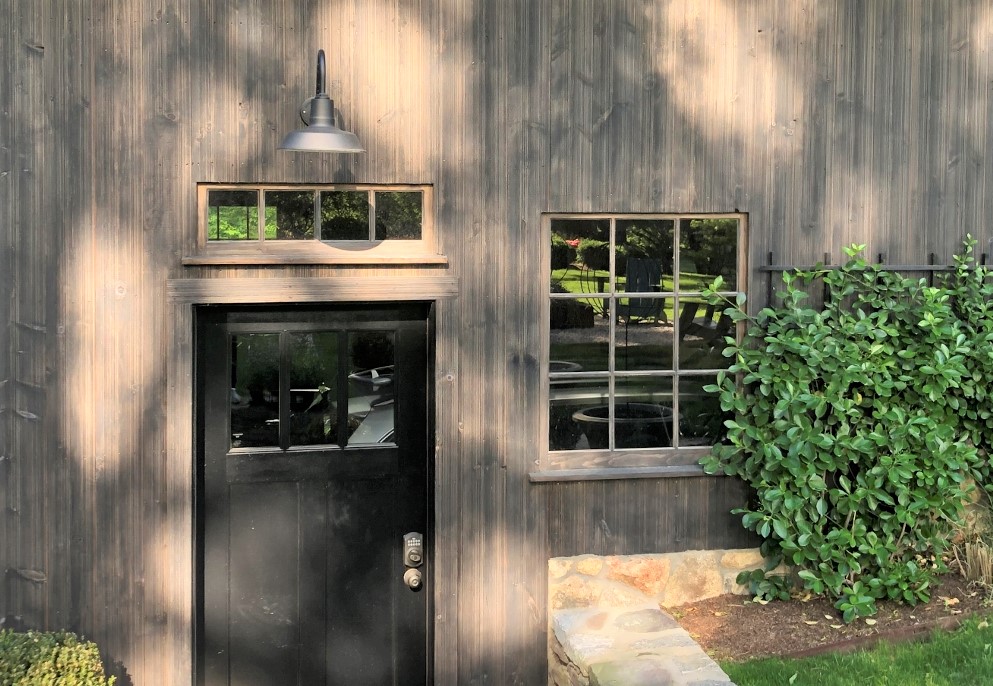 American-Made Lighting Appeals to Homeowner During Renovations
Remodeling an older home with a more modern layout and flow is a challenge. Many homeowners choose a gut-to-the-studs approach for the ease of starting over with a clean slate.
When Merima began planning the remodel of her 95-year-old home in the Georgetown historic district of Wilton, Connecticut, she managed to open the layout while still embracing the character of the home.
"A wall was removed between the kitchen and dining room to open the floor plan, and we expanded the kitchen to accommodate an island and new mud room," Merima explains. "Upstairs a bedroom was turned into a bathroom for our daughter, and the washer and dryer were relocated to the second floor from the basement."
To highlight her new kitchen island, Merima searched for lights with a shallow bowl. She chose the Ivanhoe® Sinclair Spoke Top Porcelain Pendant which features a sleek profile. She customized these ceiling pendants with 14″ shades, a White porcelain enamel finish, and a Putty cotton twist cord. Although the options available include vintage-style arms on the cup and a turn key or paddle switch, Merina opted to keep the profile simple.
"We love contemporary art and design mixed with eclectic elements," Merima says. "Our home has a lot of traditional features so we did our best to fuse it all together." Over the sink, she chose a more modern fixture in the Downtown Minimalist Adjustable Sconce. Merima customized these wall lights with a White powder coat finish.
"These white sconces were chosen because we wanted light over the sink but wanted something that was minimalistic and would just disappear into the wall," she notes.
Upstairs in her daughter's new bathroom, the Downtown Minimalist Sconce, this time in Blush Pink and with a fixed arm, brings a pop of color to the black-and-white space.
Outside, Merima added a brand new barn built by The Barn Yard. Handcrafted Original™ Warehouse Gooseneck Lights adorn both the garage doors and the side man door.
"The Original™ Gooseneck Lights, I feel, fit the look of our barn best," she says. "The arms add a small bit of detail and charm." The two gooseneck lights over the garage doors boast generous 18″ shades with a Textured Black finish and G6 gooseneck arms. The side door is illuminated with a smaller 12″ shade and a G11 gooseneck arm in the same Textured Black finish.
"We chose Barn Light Electric for two reasons: the lights are American made and they don't have overwhelming options," Merina says. "We couldn't be happier with our selections, and our friends and family always compliment our choices. Barn Light Electric has been one of our home favorites for many years!"
Photos courtesy of the homeowner