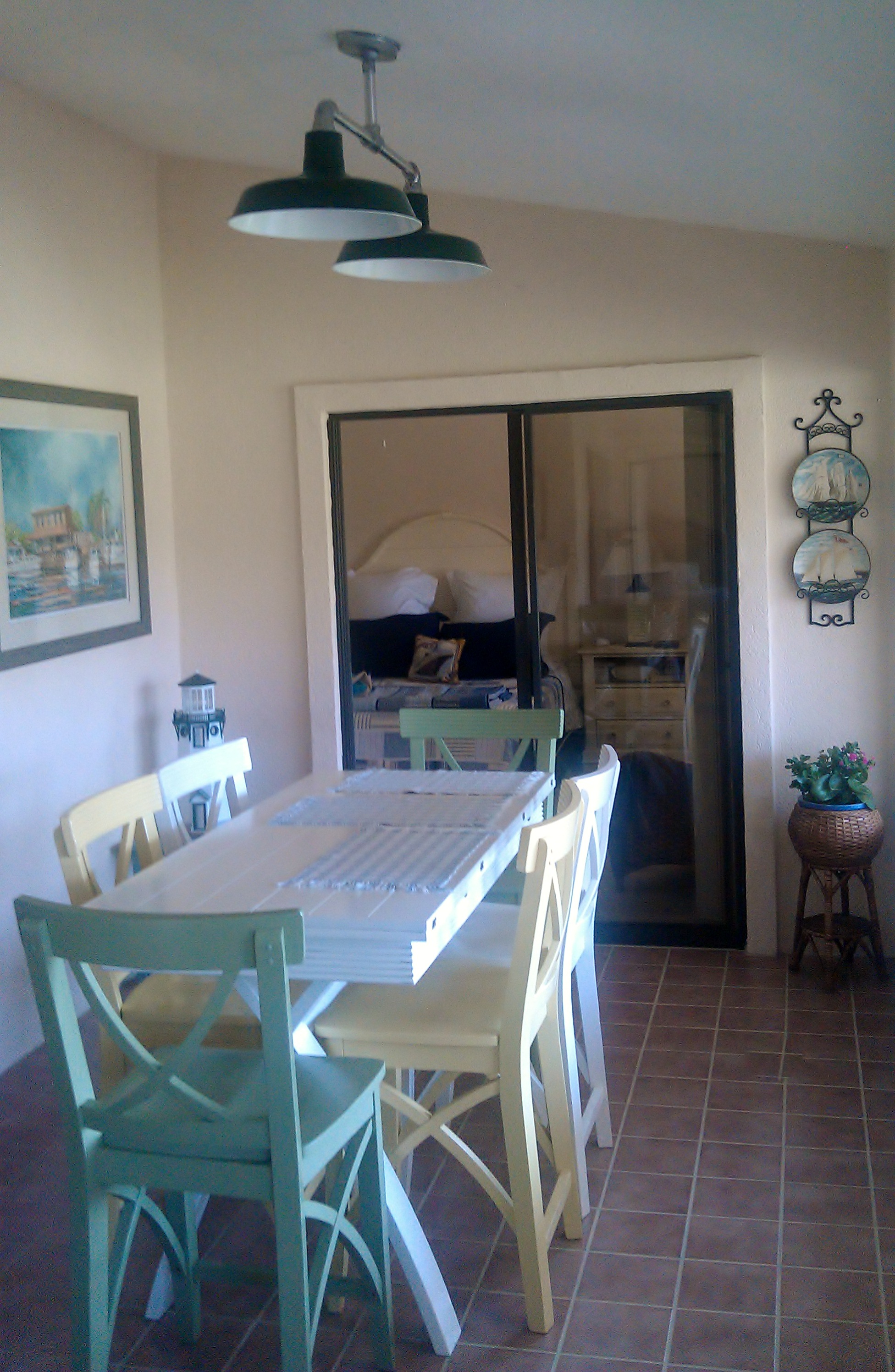 Featured Customer | Porcelain Warehouse Shades, Schoolhouse Shades for Ranch Home
In yesterday's post, we visited a friend who used Benjamin® Aero Porcelain Pendants for his new outdoor kitchen and patio. Today we venture further south in the Sunshine State to check out a ranch style home where Barb and Bill have been doing some serious remodeling.

"We purchased an older home in Viera and did a complete remodel," Barb explains. Their home is in a golf course community, and Barb was striving for a "beachy/country" type of style. She and Bill chose barn lights for their sun porch which serves as a bright and sunny dining room.
"I had seen the barn lights used in different remodels in Country Living and Coastal Living magazines," Barb explains. The couple selected the Benjamin® Gilmore 2-Light Porcelain Stem Mount Pendant for over the table and a 16″ Benjamin® Sky Chief Porcelain Stem Mount Light for near the doorway.
"We chose the Vintage Green for the finish as it is one of my favorite colors and the only one both of us could agree on," Barb says. While this two-light pendant has a 6″ stem and a brushed aluminum finish on the stem and canopy, you can customize this American made fixture with a variety of options to suit your space.
"I chose the schoolhouse lights for the kitchen for some contrast to the barn lights," Barb explains. "I totally love them all. The pendants go really well with the kitchen and in the nook where I have my Hoosier Cupboard. And the barn lights on the sun porch really make the 'Old Florida' look I was striving for in the dining area."
Photos courtesy of the homeowner