Featured Customer | Classic Gooseneck Barn Lights for 1920s Style General Store
Just outside the bustling LBJ Freeway north of Dallas lies a quiet oasis that transports you back to a simpler time. The Farmers Branch Historical Park celebrates the late 19th and early 20th centuries with restored homes, a schoolhouse, log cabins, a museum, and train depot nestled on 27 acres studded with beautiful gardens. The latest addition to the park is the General Store which allows for interpretation of local history with period music, clothing, and food on display for an interactive experience. General stores served as the commercial hub of small towns, and this facility recreates the historical detailing right down to the gooseneck barn lighting on the front porch.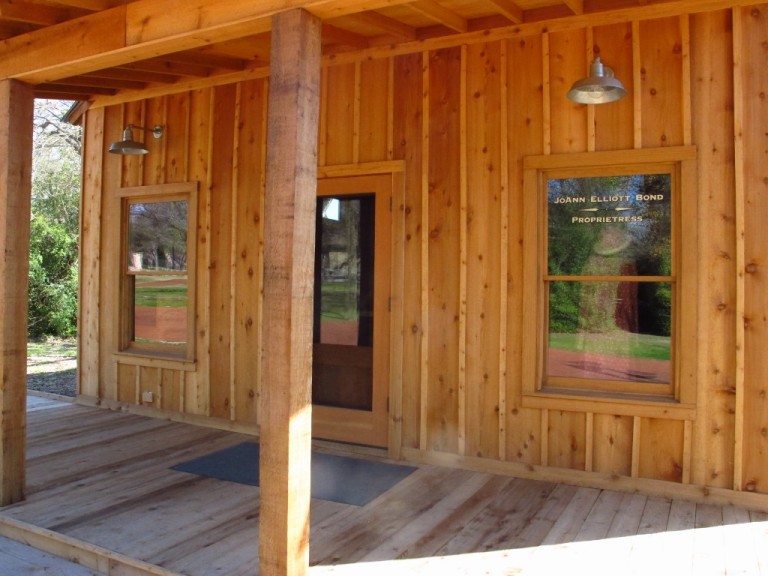 "We wanted to recreate a 1920s general store to be using for programming, tours, and special events at the historical park," explains Derrick Birdsall, superintendant at the park. "We wanted to convey a 1920s mood that is just not possible with modern fixtures." Derrick chose The Original™ Warehouse Gooseneck Light as the quintessential fixture for the front porch. These shades are 14″ with a Galvanized finish and are mounted to a straight G1 gooseneck arm, also in a Galvanized finish.
The Original™ is one of our most popular RLM-inspired warehouse shades thanks to the wide variety of sizes offered — from 12″ up to a whopping 28″ — and because of the dozens of ways you can customize this shade to fit almost any dècor — residential or commercial.
Choose from a rainbow of durable powder coat finish colors and consider adding a cast guard and glass or a wire cage if you're creating a vintage look in your space. A wide variety of gooseneck arms are also available to give your light just the right projection away from the mounting surface. These American made fixtures are hand crafted by our own artisans much like other items that were hand made in that earlier time. Birdsall found Barn Light Electric after doing extensive historical research on period lighting.
"The lighting was very important to this space," he says, "and we love how unique they look."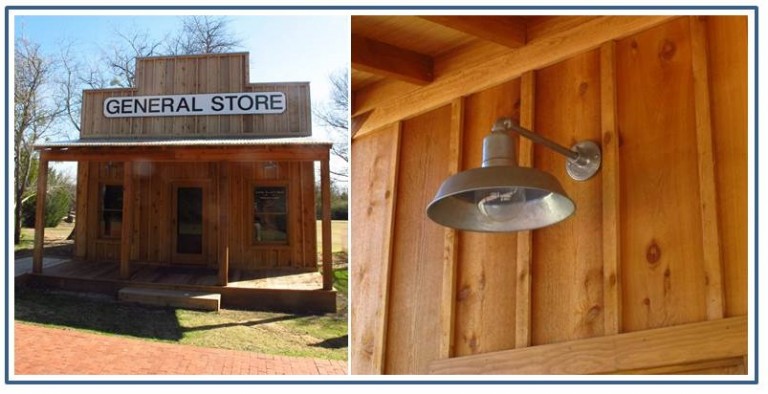 Photos courtesy of Farmers Branch Historical Park