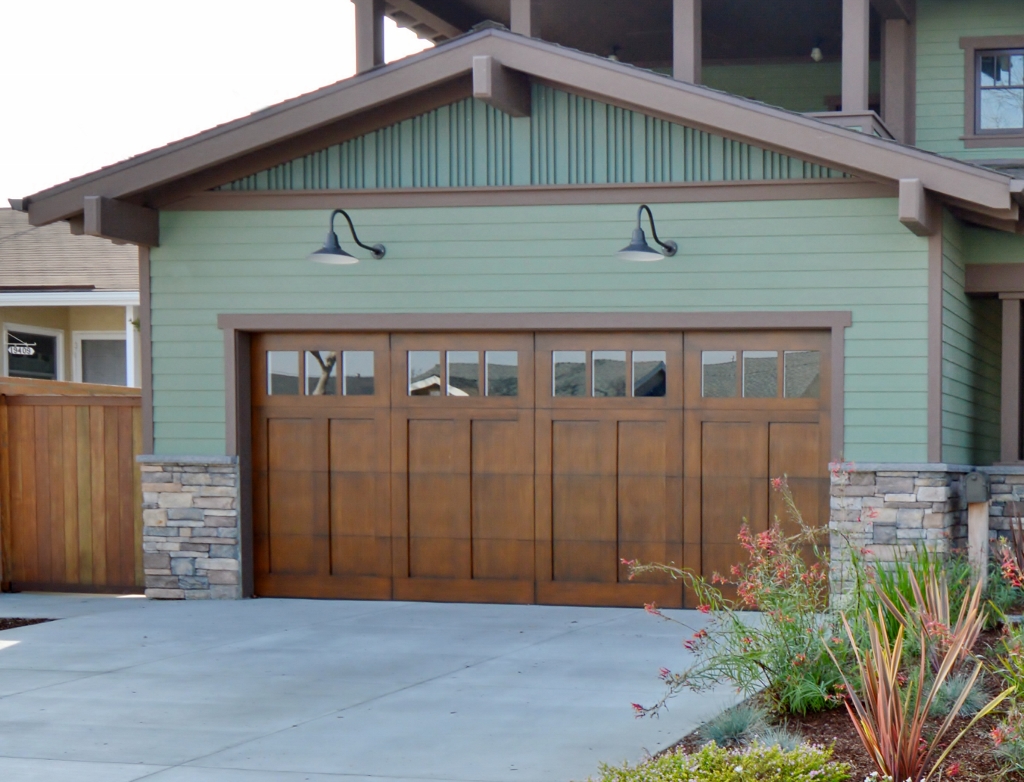 Gooseneck Lighting Complements Arts & Crafts Style Home
When Lori and Nick decided to build a new Craftsman-style home just south of Los Angeles, they chose an architect with a love for the style. Jeff Jeannette and his wife Roberta are both licensed architects who stumbled onto the Long Beach, California, area back in 1996 where there are countless early 1900's Craftsman-style homes.
"Our first home was a 1922," Jeff says. "It was a 2-bedroom, one bath, 800-square-foot bungalow that we thoroughly enjoyed renovating." The couple converted the one-car garage into an architectural studio and opened their doors for business in 2000.
"I've loved the Craftsman style since then and remodeled more than I can imagine throughout the Long Beach area," he notes. Lori and Nick's new home features many of the elements indicative of the style including the front porch with stacked stone columns, overhanging eaves with exposed rafters, and loads of wood detailing and warm, earthy tones throughout. On the garage, Lori chose to steer clear of mission-style lighting which is often used in craftsman homes.
"We wanted something distinctive and eye-catching to keep up with the style elements in the rest of the house," she explains. "We wanted to mix things up and create our own style while keeping within the spirit of the craftsman look." She chose Barn Light Electric's Aero Gooseneck Light and customized this American-made fixture with a 14″ shade, Bronze finish, and G22 gooseneck arm also in a Bronze finish.
This classic gooseneck light has been updated with a stacked neck design and a flared base. More than two dozen durable powder coat finish colors are available for this wall light which can be further customized with a wire cage, cast guard and glass, or a dusk-to-dawn photocell.
"These lights are a perfect fit for the space," Jeff notes. "The whimsical curved gooseneck lines complement and soften the more rigid and orthogonal styling of the architecture as well as fill in the blank vertical siding between the garage door head and trim of the roof gable venting above."
Lori feels the shallow bowl is reminiscent of craftsman-style lamp shades and lends the perfect touch to their new home.
"They look good during the day and even better at night with the light giving the front a very stylish focal point," she says. You can see more photos from Lori and Nick's new home on Jeff's website!
Photos courtesy of Jeannette Architects