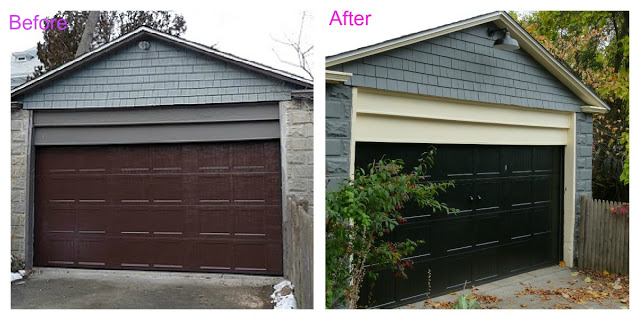 Featured Customer | Gooseneck Farm Light for a Garage Makeover
When homeowners Carrie and Chris purchased their new home in Rhode Island, they had one goal in mind — to make it their own and to have fun in the process.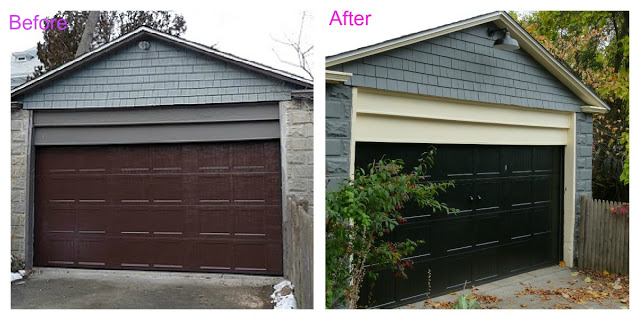 "We purposely bought the worst house in the best neighborhood with the intention of starting over from scratch," Carrie says. "Our house is more than 125 years old and we've been conscious of its history when making our design decisions." While the house renovations took priority, Carrie didn't ignore the details of the detached garage which also needed updating. New paint and a new light were in order, and Carrie chose our All Weather Gooseneck Farm Light from the Discount Barn Lighting collection.

"We considered a lot of exterior lighting options but nothing felt right for the garage. When we came across Barn Light Electric, we knew a barn light would be the perfect choice,"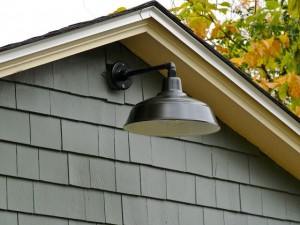 Carrie says. According to preservation society records, Carrie's garage was originally built to be used as a wood shop, so she felt the vintage, industrial vibe of a barn light was fitting.
"We have used a lot of antiques and classic materials in our decorating, but we've also tried to give everything an updated twist," Carrie says. "The barn light is not too fancy, not too utilitarian. It's just right." The All Weather Gooseneck Farm Light features a wide 15″ shade and comes in five traditional finish colors.
"I love the way the light shines from it at night," Carrie adds. "The shade casts an angle on the light and creates a shadow that is just as interesting as the fixture itself." While Carrie and her husband have tackled much of the work themselves, they do know their limits.
"I have no problem hiring someone when we don't have the skills, time, or interest to tackle it on our own," Carrie explains. "Being smart about when to call in the professionals can save you money (or at least your sanity) in the long run." You can follow the family's renovation progress on their blog Hazardous Design.
And on this Veteran's Day, we'd like to convey a tremendous sense of gratitude to all of our veterans, past and present, who have served our great country. Here at Barn Light Electric, we take great pride in the craftsmanship of our product and also in the number of our employees who have served our country with honor and distinction. Thank you!