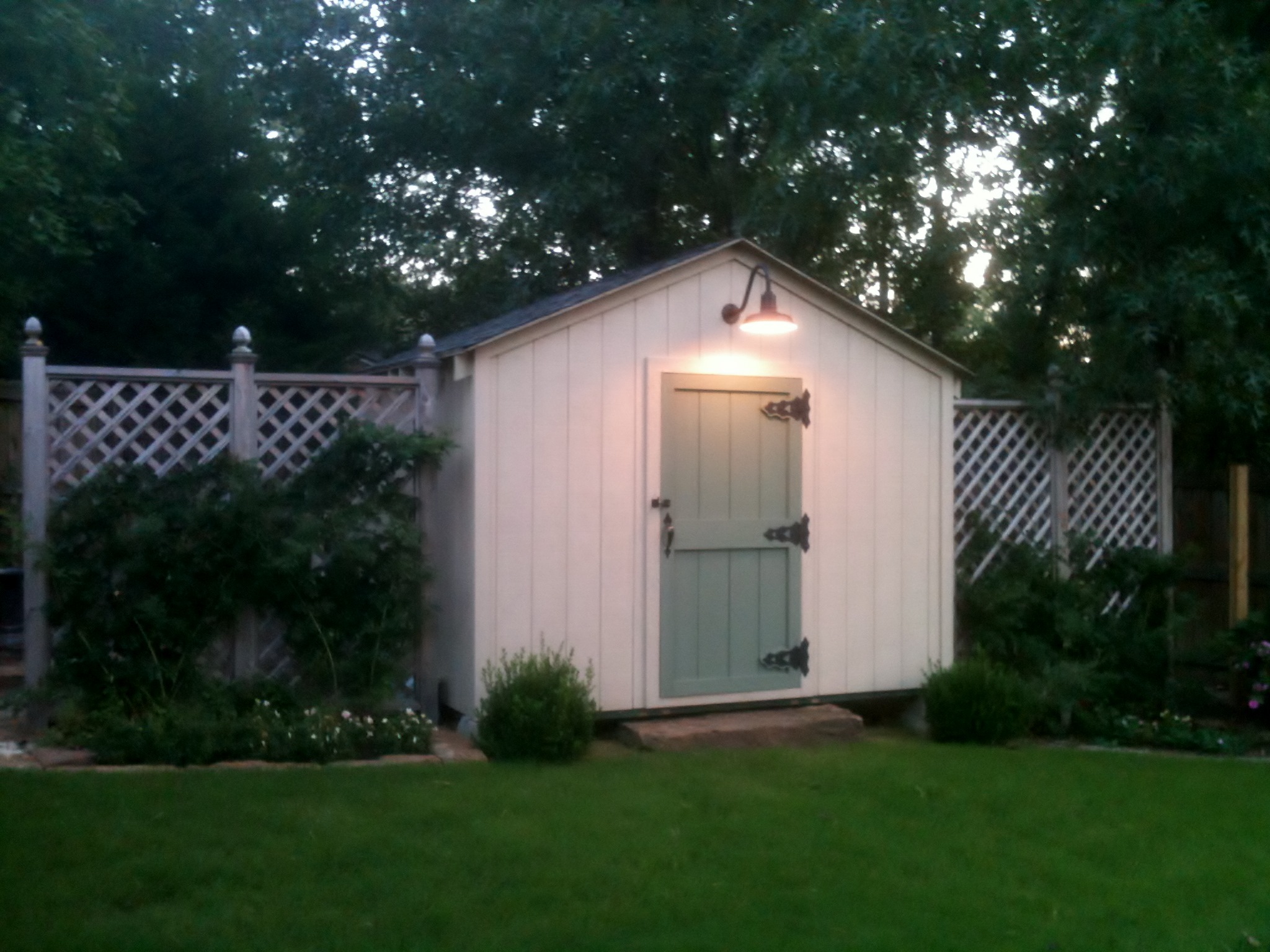 Featured Customer | Gooseneck Barn Light Adds Delightful Farm Touch to Garden Shed
As an avid gardener, Susan loves having a dedicated space for her numerous gardening tools and supplies right in her back yard. But when she purchased her home in northwest Arkansas, the gardening shed on site was in sad shape so Susan began a renovation project to give it new life.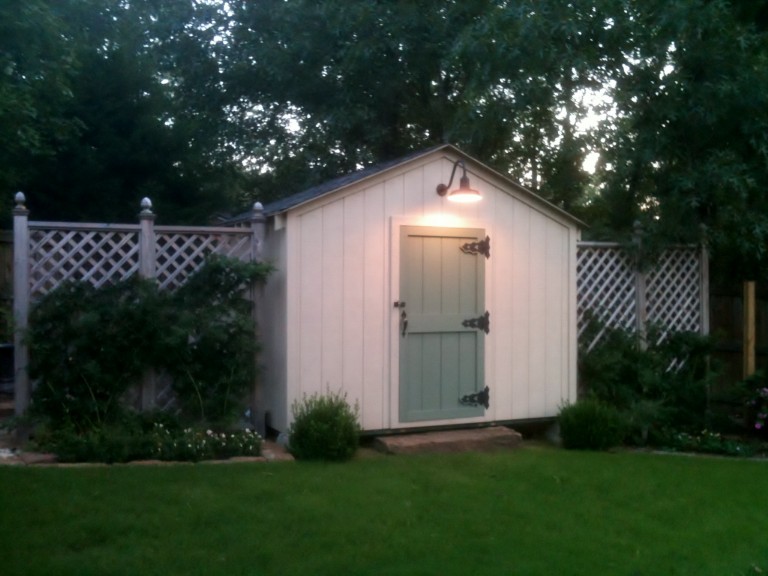 "It was a tired and unattractive shed so I moved it to its current location and re-sided it with the help of a carpenter," Susan explains. "Then I painted it to coordinate with the colors of the main house and added a rose trellis to either side." The final touch was a new light to brighten up the doorway at night. Susan chose a classic, American made Original™ Warehouse Gooseneck Light in a Textured Black finish.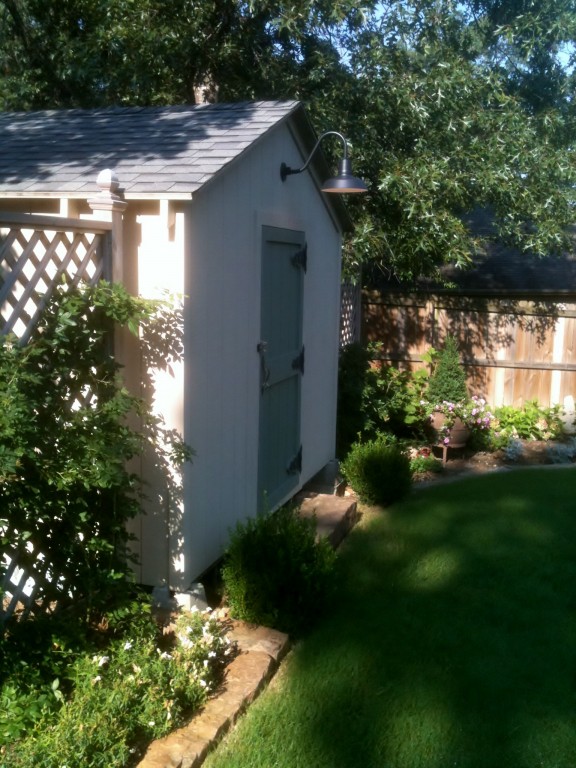 "I have a country garden/farm theme in my backyard and the gooseneck barn light enhances that theme," Susan says. "One of the best things about the light is that I was able to match it to the hardware on the door with both color and finish." Susan's new light features a 12″ shade and is mounted with a G15 gooseneck arm in a matching Textured Black finish. Susan notes that while the shed is functional and she uses it every day, the building is in a highly visible location in the back yard so she wanted it to be an attractive feature. And just like the refurbished shed, Susan's gooseneck light is a functional yet stylish addition to the space!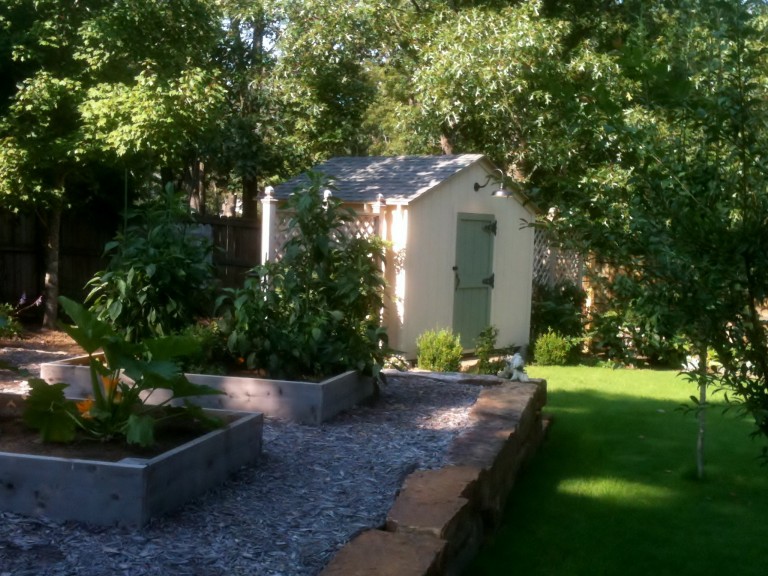 "I like that it adds character and visual appeal to the shed and that the shed is now a lovely focal point in the garden in the evenings," Susan notes. "I loved that I was able to choose the size, color, finish, and arm style for my light so that it matches and fits my shed perfectly. I also love the fact that it was made in America!"
Photos courtesy of the homeowner