Featured Customer | Deep Bowl Pendants Add Industrial Feel to Classic Barbershop
The men of Springfield, Missouri, are looking a bit more stylish these days thanks to the recent grand opening of Hudson Hawk Barber & Shop on West McDaniel Street. "Stay sharp" is the mantra at Hudson Hawk which has the look of an old time barbershop complete with rustic wood and painted brick walls and the requisite barber pole out front. But there's a modern industrial twist to this masculine space where patrons can get a hair cut, a hot towel shave, and have their shoes shined, plus choose from an array of American made products such as sunglasses, ties, and personal care products.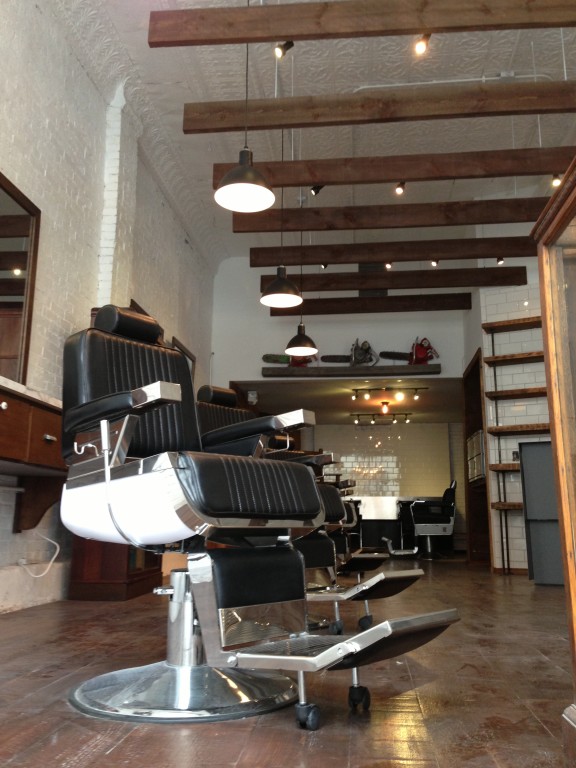 "We wanted the feel of a classic American barbershop," says owner and barber Thad Forrester. "We used lots of hardwood, subway tile, and brick." To highlight the space, Thad chose the 14″ Wesco Cord Hung Pendant Light in a classic Black finish. The American made Wesco has the sleek styling of a modern, deep bowl pendant and is based on original 1940s warehouse shade designs. It is available in five shade sizes ranging from a petite 8″ shade to a 16″ version suitable for larger spaces.
"We chose an overhead pendant to highlight the cutting chair and to provide light directly over the client," Thad explains. "We needed the deep bowl to make the lights more prominent in the shop since we have such high ceilings." While Thad chose a standard black cord for his deep bowl pendants, there are a variety of cloth and cotton twist cords to add a dash of color to the overall look of the fixture.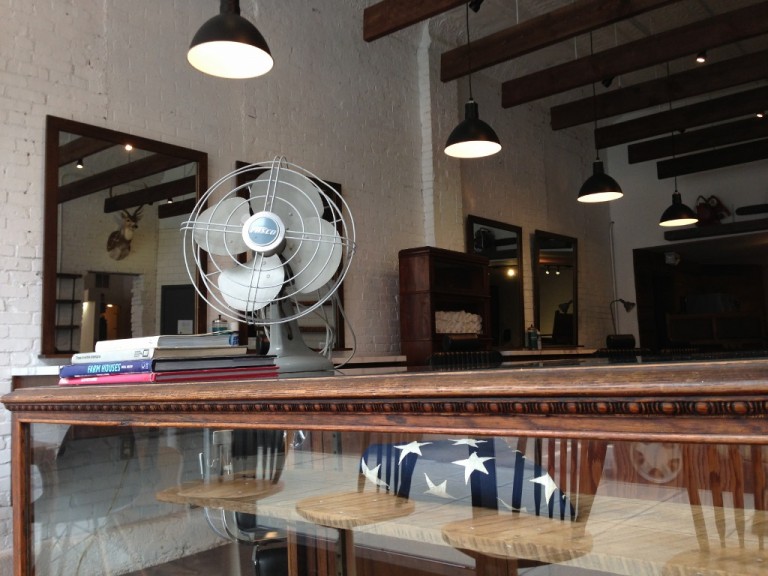 "We wanted a simple, classic shape to complement the rest of the interior," he says. "The shape and the textured black finish were in keeping with the vintage look we were going for in the shop." Customers have been flocking to the new space since the April opening and Thad already has plans to expand.
"The pendants fit the look and feel of the shop perfectly," he notes, "and we plan to use them in our future locations moving forward."
Photos courtesy of Hudson Hawk Barber & Shop