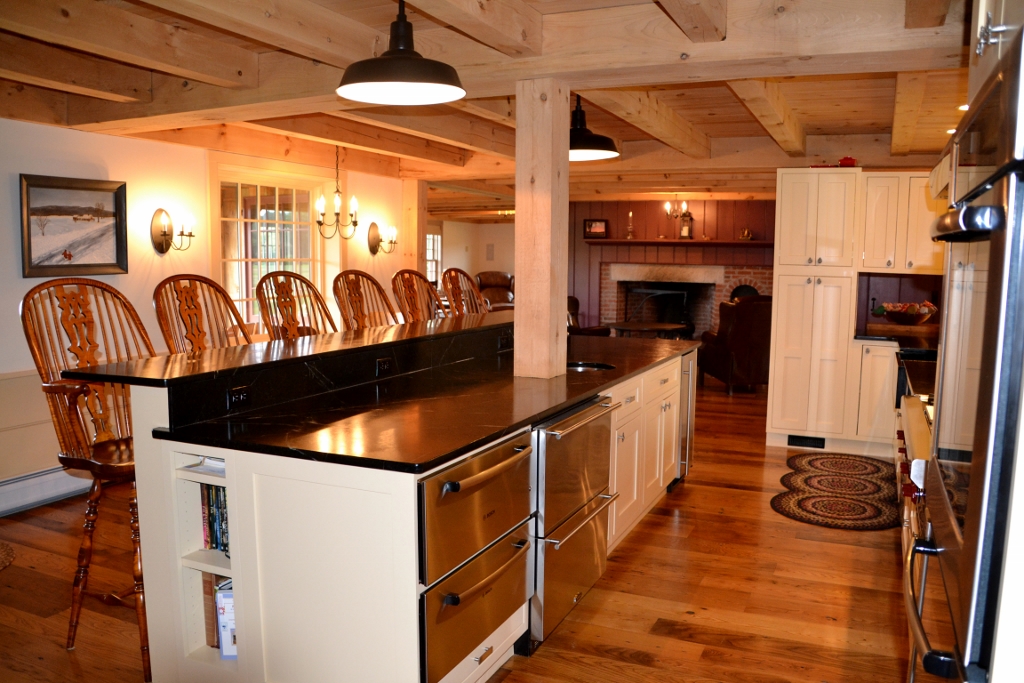 Barn Lights Blend Old, New Style in Post-and-Beam Farmhouse
Blending old and new elements is a trend that we see quite often in customer photos. Today's Featured Customer is no exception. When this husband and wife, who have chosen to remain anonymous, built a new home, they wanted to build a period correct 1750s-style, post-and-beam farmhouse. The home, located on 20 sprawling acres in East Greenwich, Rhode Island, is dotted with stone wall-lined pastures, open fields, and a renovated barn complete with eat-in kitchen and bath.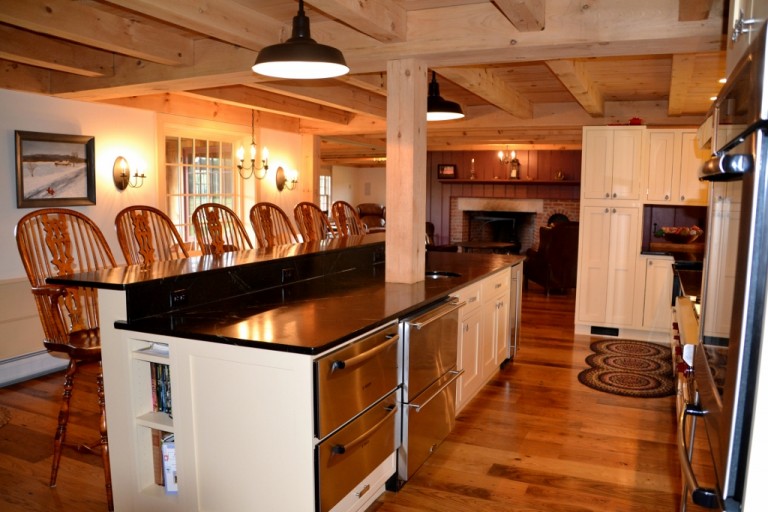 "Although we were building a brand new home, we wanted to keep it as authentic as possible," she says. In the kitchen, the couple chose soapstone counters and a true farmer's sink. The wife loves to cook so the kitchen also boasts more contemporary touches like modern appliances and a stainless steel prep sink in the island. For lighting the new island, she chose barn pendants to provide plenty of light on the work surface.
"I felt that big barn lights would produce a great deal of light in what would be my work space in the kitchen," she explains. "We did install them with dimmers which I love! I am able to control the amount of light and dim the fixtures when we are entertaining or at night."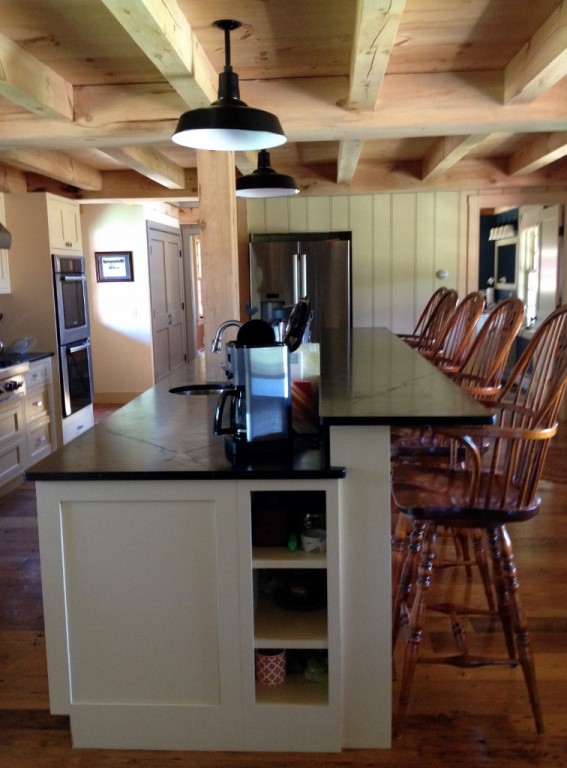 Two Original™ Stem Mount Pendant Lights were hand spun into 18″ shades then finished with a durable Black powder coat paint. The couple chose a 6″ stem to mount the lights to the ceiling and drop the fixtures to the perfect height over the island.
"I chose the 18″ shade as I was trying to get the largest lights possible," she says. "They fill and fit the space perfectly!" She adds that when they were building the home, they specifically sought out American-made products.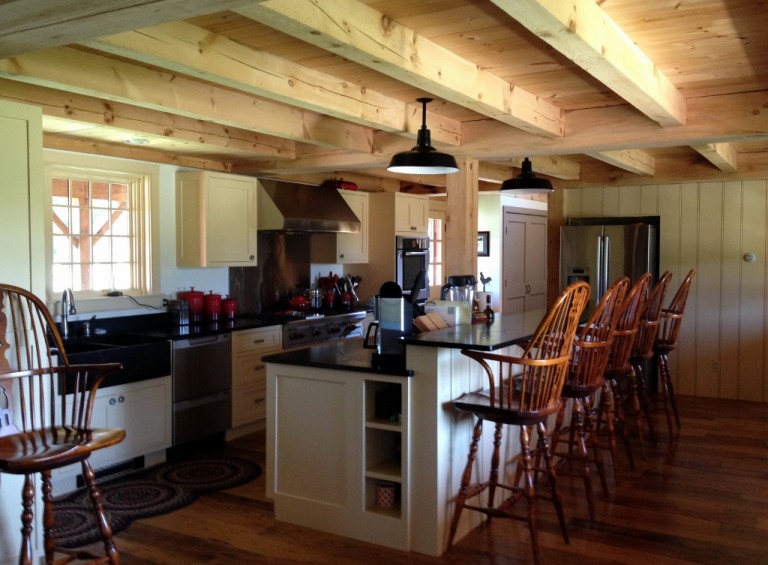 "Part of what we love about your product is that it is American made," she says. "I think the lights blend into the design and complement it. I intend to use the same style of lights in our next home we build! They are very practical and I would recommend your company to anyone looking for a product you produce."
If you like the look of this farmhouse-style kitchen, you'll love the rest of this beautiful home which is currently for sale. More info and pics can be found here.
Photos courtesy of the homeowner