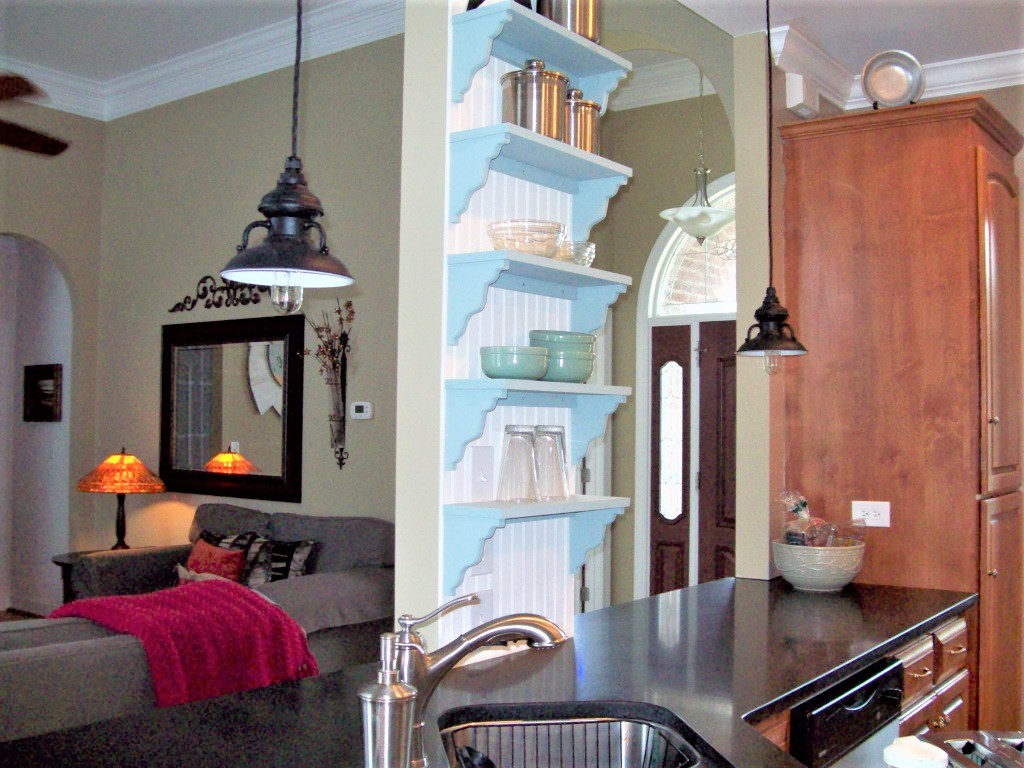 Handcrafted Cord Hung Pendant Lights Add Rustic Touch
When you want more space you can either move or knock down some walls. Lori, of Newton, North Carolina, chose the latter when she tackled a home renovation project.
"I knocked out most of the wall between the kitchen and the family room," Lori says. "I had to leave the center column because apparently my house would fall down if I didn't."
The result is a more open floor plan that connects her busy kitchen and family room in her ranch-style home. Lori was going for a rustic farmhouse look which can take some effort in a newer home like hers.
"I replaced the speckled brown and cream granite countertops with honed black granite," Lori says. And while her cabinets are a lighter brown cherry, she plans to eventually paint them all an antique white.
Finding the perfect lighting took awhile. Lori looked for five solid months on every website and Etsy store she could find before landing on the Barn Light Electric website.
"I found a lot of cool lights," she says, "but yours were the coolest." Lori chose the 8″ Laramie Pendant in a Textured Black finish to highlight the counter top between the kitchen and family room. She customized these ceiling pendants with a Black Cotton cord for added texture and visual interest.
"The finish is matte and goes well with my countertops," Lori explains. "And the size is good for counter top tasks without being too big that they obstruct my view into the family room." Lori completed the rustic look with nostalgic Edison style light bulbs.
"They just finished the old-timey feel I was looking for," she says. The Laramie Pendant is loaded with western styling and details and features a unique neck design with slender arms reaching out to the top of the shade. American made and available in five shade sizes, the Laramie can be customized with cord, canopy, and guard and glass options.
"They look like art to me," Lori says. "They get more compliments than anything else in the new kitchen."
Photos courtesy of the homeowner