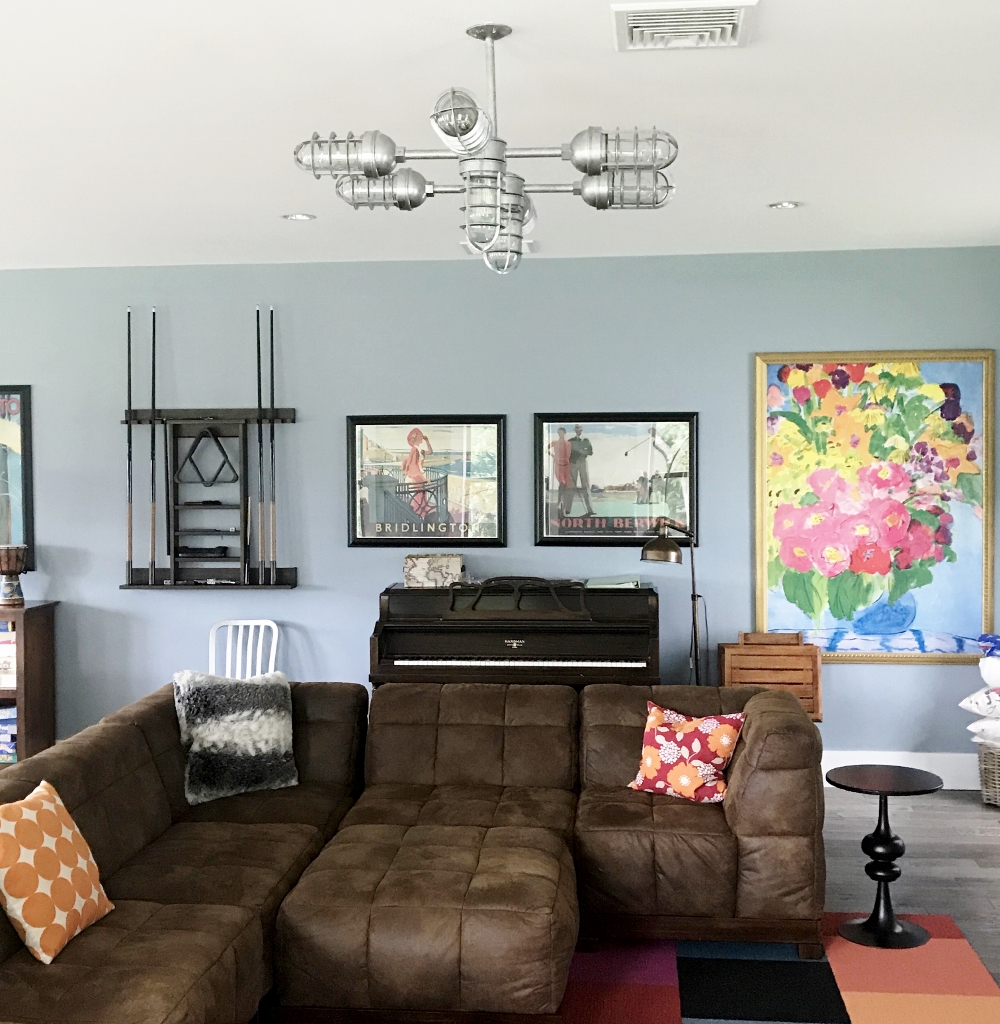 Barn Lights Offer Casual, Rustic Style
Sometimes you have to raise the roof. Not raise a ruckus, but literally raise the roof.
That's exactly what Jenny and her husband did when they tackled a gut renovation of their Millbrook, New York, home. The major renovation included an addition and rebuild of the second floor. The result is a stunning 6,500-square-foot modern farmhouse chock full of laid-back style.
"We were going for a casual, rustic feel throughout with fixtures and finishes that still look good even as style trends change over time," Jenny says. "Remodeling and design are hobbies that I love and I put together idea books on Houzz to design the spaces."
When it came to choosing lighting for her renovated home, Jenny states that style was most important.
"The visual look of the lights, plus color and finish," she says. "I loved the mix-and-match options Barn Light Electric offers. That it was American made made it a slam dunk! It makes me feel good to buy beautiful items made in America."
Jenny chose the classic RLM warehouse shade style to use throughout her home. In the kitchen, Original™ Warehouse Pendants and matching Gooseneck Lights add a rustic touch to white cabinetry and stainless appliances.
These handcrafted fixtures are customized with 12″ shades and a Textured Black finish. The gooseneck lights feature a G2 gooseneck arm that brings the shade more than three feet away from the wall.
Matching Original™ Gooseneck Lights are also used in the great room to highlight the family's eclectic array of artwork on the wall.
In the game room, Jenny chose another traditional barn light style in the Bomber 3-Light Stem Mount Pendant. This rugged, porcelain enamel pendant is crafted from commercial grade steel and offers plenty of light to the pool table.
For those who prefer ping pong, a Bomber Stem Mount Pendant Light hugs the ceiling without getting in the way of the game. This 17″ shade is finished in Bronze to match the pool table lighting and includes a wire cage for added vintage appeal.
For the seating area in the game room, Jenny chose a nautical style chandelier. The Mercury 8-Light Chandelier combines eight guard-and-glass fixtures into an industrial stem mount pendant that becomes an eye-catching centerpiece in the space.
"I love the instant farmhouse style the lights bring to our home," Jenny says. "They make it casual and rustic — just what we love. I really feel lighting sets the tone for the style of each space."
Photos courtesy of the homeowner