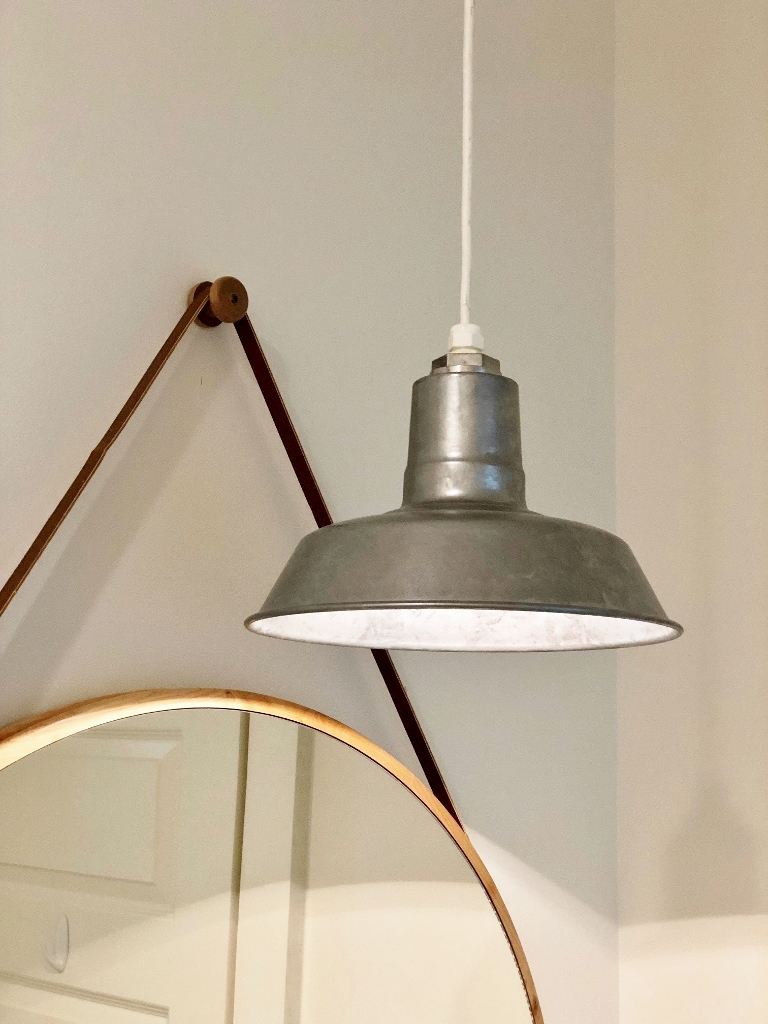 Barn Lighting Mixes Rustic, Modern Styles With Ease
Blended home styles keep popping up as homeowners embrace an eclectic approach to design that celebrates appealing details from differing styles. Think industrial modern, mid-century rustic, or even jappalachia.
When Jon and Jamie started planning their new home in Covington, Louisiana, they merged their favorite design styles to create a rustic modern farmhouse.
"We built this as a home to raise our family in," Jon says. "We love the nod to a simpler time when farmhouses were designed for functionality. We wanted it to have a warm, timeless feel while still reflecting some of the rustic modern style we like so much."
Barn lights were a natural fit for the new home thanks to their rustic style that plays well with modern finishes.
"We love the design freedom that Barn Light Electric offers," Jon notes. "We were able to customize every step of the way. The fact that they are American made is certainly an added bonus."
For the exterior, the couple chose four All Weather Gooseneck Farm Lights. They customized these handcrafted wall lights with 11″ shades, Black finish, and G16 straight gooseneck arms.
"We love the design of this light because the straight arm adds a modern feel that blends well with the overall design of our home," Jon explains. "We feel these work perfectly, and we love how they pop off the white walls while looking clean and modern."
Jon and Jamie stayed with traditional warehouse shades for two of their bathrooms as well. Jon reconditioned an antique transom from old barn doors into a mirror. This was positioned over a cast iron sink and highlighted with an Austin Wall Sconce finished in White.
"We knew we were going to do dark blue on the wall, and we really wanted the light to pop as a feature in the room," he notes. "The wall sconce blends well with the look we were going for."
For a second bathroom, an Original™ Warehouse Pendant with a 12″ shade and Galvanized finish lends a rustic touch to the vanity.
"This was probably my favorite collection," Josh admits. "We love how everything in the bathroom is clean and somewhat modern with the rustic galvanized finish. And we love the touch of white in the cord."
Since Louisiana summers can get a tad warm, Jon and Jamie installed seven 56″ Black Commercial Grade Ceiling Fans around the house to stir the breezes.
"We love how they move the air, and we enjoy spending more time outdoors being comfortable with the nice breezes they create," Jon says. With construction complete, the couple look forward to many happy years with a home, and lighting, that will stand the test of time.
"During the design phase, we spent hours and hours looking at lighting through Google, Pinterest, Houzz and Instagram," Jon says. "We ended up utilizing several different brands of lighting in our home, but we found that Barn Light Electric was, by far, the best overall value."
Photos courtesy of @urbanfamilyfarmhouse