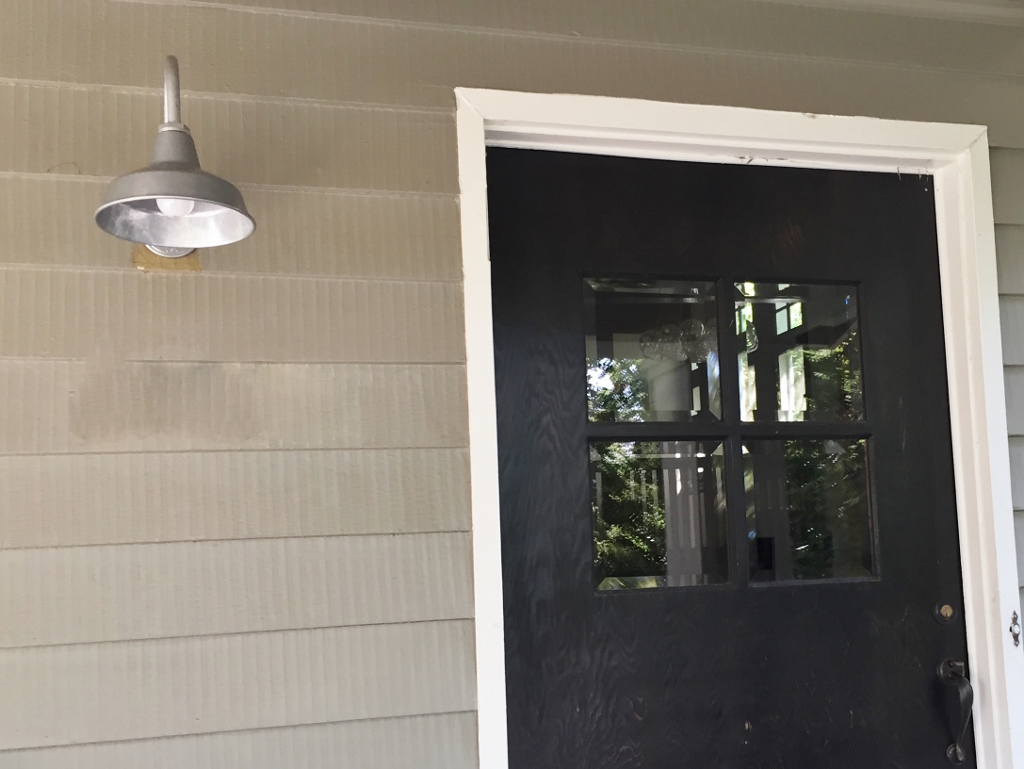 Galvanized Exterior Lights Pay Homage to Roots of 1920s Home
In last Monday's blog post, we visited Kate out in Sacramento, California, who just completed the addition of a new garage/home office to her property. The renovation also included a beautiful, backyard pool that is seeing lots of activity this summer!
Kate adorned her new building with Teal LED gooseneck lights and LED wall sconces which add a splash of color to the dark facade. She was nervous about the color choice at first, but is in love with the look. 
"I chose the teal gooseneck lights, in part, to coordinate with the galvanized gooseneck lights I already had installed on our back deck," Kate explains. "Before we did the renovation, the deck was our only outdoor space." The galvanized Avalon Gooseneck Lights on Kate's back deck feature 10″ shades and G15 gooseneck arms.
During the recent renovations on the garage and yard, Kate added another exterior light by the front door. A matching Avalon Gooseneck Light, also with a 10″ shade and Galvanized finish, now brightens the entryway.
"The previous lights on the deck were really ugly," she notes. "I wanted to spruce up the deck and doorway a bit, and I really like the look of barn lights." When it came time to do the bigger backyard and garage project, Kate wanted to echo the deck and porch lights so she returned to Barn Light Electric.
Kate's home was built in the 1920s, and since she purchased the home six years ago, she has been slowly updating each space. The Galvanized finish on her porch and deck lights gives her the freedom to repaint her door in any color. Plans to repaint the house to match the garage are on the agenda.
"Who knows when," Kate admits, "but I love that the lights are coordinated, some with shape and some with color. They subtly tie the entire project and property together."