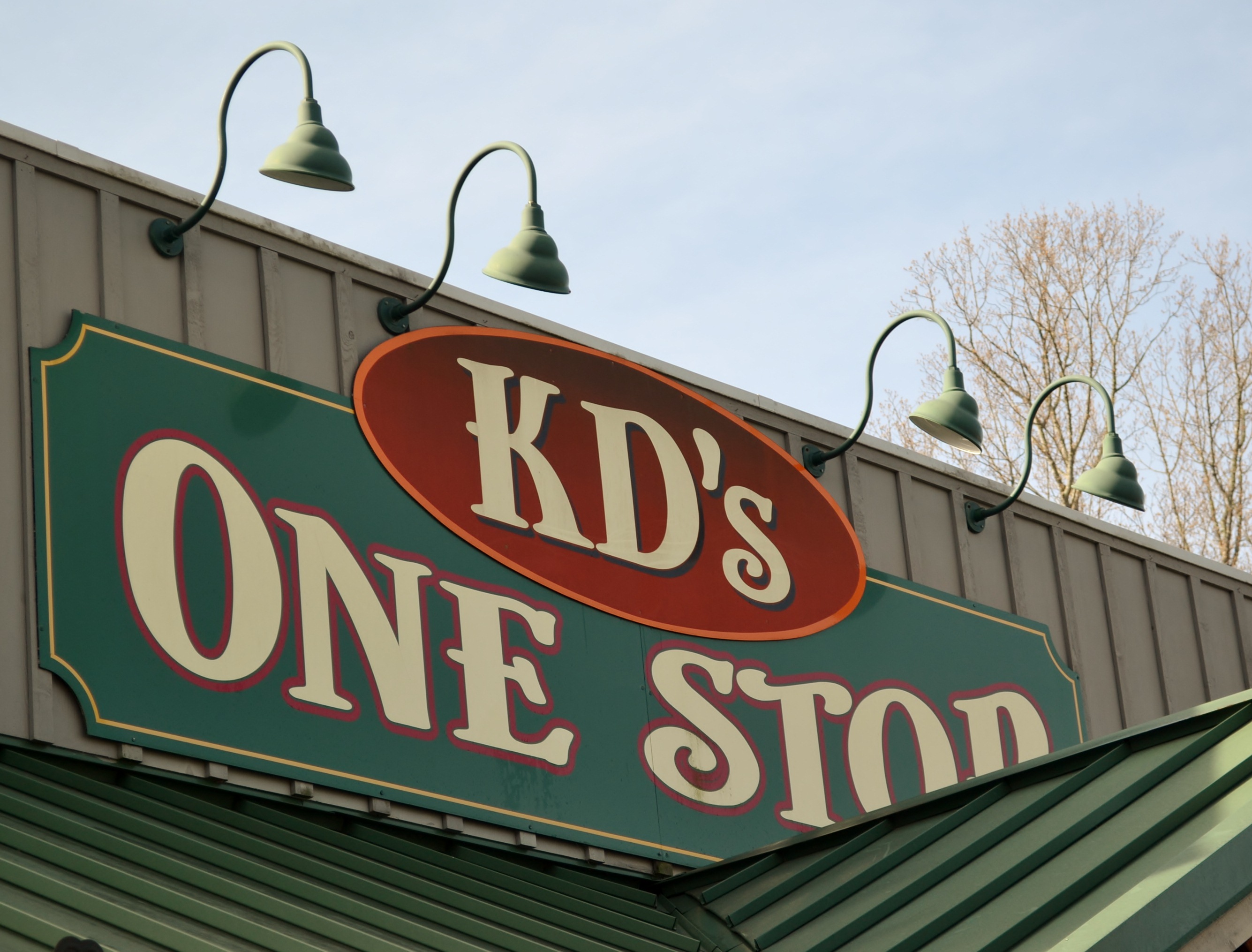 Emblem Shades Highlight One Stop Convenience Store
A couple of weeks ago on the Porcelain Barn Lights Blog, we visited KD's One Stop, a charming country store in the Fairview community of western North Carolina. The front porch of KD's features a parade of porcelain warehouse shades similar to our Benjamin® 16″ Sky Chief Porcelain Stem Mount Light in a handsome shade of vintage green. Today we check out what's above that porch roof which are Emblem Shades in the same vintage green. These not only match the classic tin roof but also complement the colors of the KD's sign as well.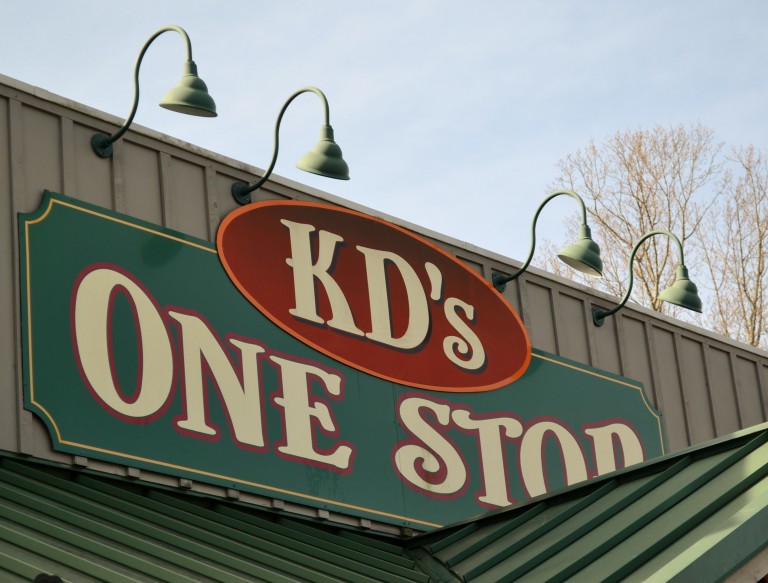 These Emblem Shades, like many of the ones we offer in our collection of Gooseneck Sign Lighting, are a great way to turn heads to your building, your signage, and your business. The Emblem Shades come in four sizes from 8 inches to 16 inches in diameter. More than 40 finish colors are available so you can choose whatever is most appropriate for your business or residential space. Traditional finishes like black, galvanized, or a powder coated patina lend a classic look to your light while some of our premium finishes like satin steel, bold red, or bright blue give your fixture a more modern feel and can add to the overall design statement of your space.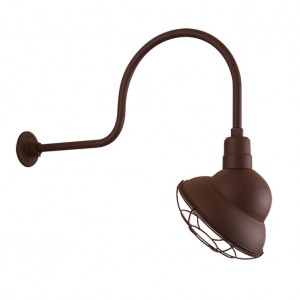 The real fun comes in picking out just the right gooseneck arm for your new light. There are many designs to choose from and much depends on where you want your light to shine. Do you need it shining straight down onto the landscaping? Or perhaps extended further up and out away from the building? Or do you need a sharp angle back towards your sign on the wall? Three dozen versions of the gooseneck arm are available to fit almost any space.
If you like the look of the Emblem Shade but need a bit smaller fixture for a menu sign, hostess stand, or to highlight artwork over a mantle, check out the Mini Emblem Shade which offers the same stacked neck design as its larger cousin but in a compact six-inch shade.