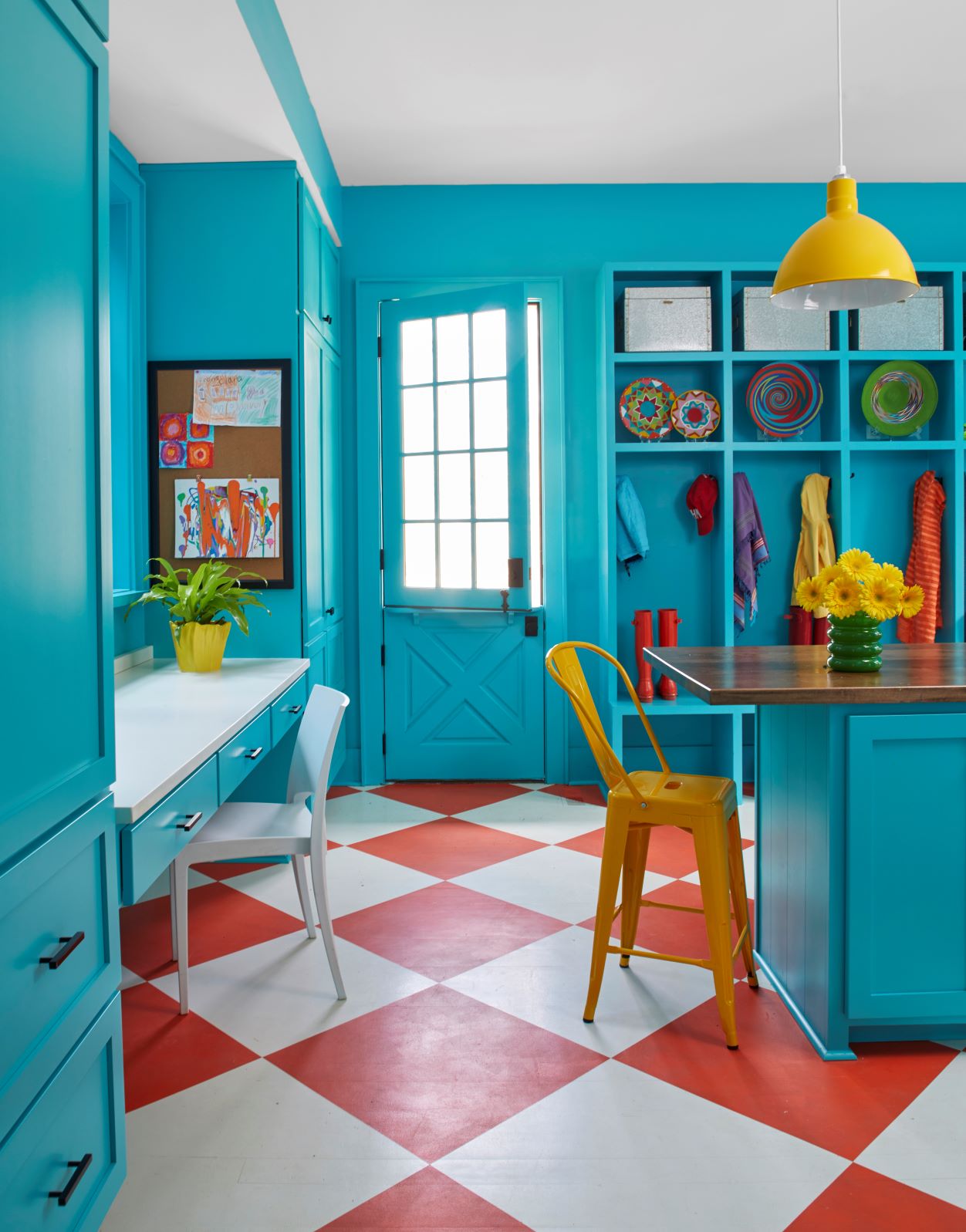 Dutch Doors Put the Fun in Functional Entryways
We're all about watching the latest design trends here at Barn Light Electric and one of our favorites has been the re-emergence of Dutch doors. We've gathered some of our favorite photos which show not only a variety of beautiful and colorful Dutch doors but also some pretty inspirational lighting too!
What's better than a Dutch door, a sweet face, and an adorable dog? How about a Galvanized Union Gooseneck Light to highlight the exterior…
…and a stunning Buttery Yellow Wilcox Pendant Light to complement the colorful interior of the space.
Dutch doors add a functional and fun element to the ever-popular farmhouse. Here, the typical black-and-white palette found on many farmhouses is enhanced by a blue door and greenery to soften the entryway. The Dutch door is flanked by two American-made Original™ Warehouse Gooseneck Lights.
Janna and her family use the Dutch door off their back porch as their main entry. The off-white façade is brightened by the eye-catching green door and a Marathon Gooseneck Light. This shallow-bowl fixture is customized with a 12″ shade and porcelain enamel Black finish.
A delightful Dutch door, painted bright blue on the exterior, leads into this family's mud room. Three handcrafted Austin Wall Sconces line one wall to provide plenty of lighting for donning snow boots and rain coats.
To protect her exterior lighting from California's harsh sun, this homeowner opted for a rugged porcelain enamel finish for her Avalon Gooseneck Light. This American-made fixture, featuring a 14″ shade, Black finish, and G15 gooseneck arm, complements her Dutch door beautifully.
This lively chartreuse Dutch door welcomes family and friends under the glow of a Seaside Chain Hung Pendant. The homeowner customized this handcrafted light with a 16″ shade, brilliant Cobalt Blue finish, and blue-and-white cloth cord for added texture and visual interest. Jack, the pup, is ready for company!