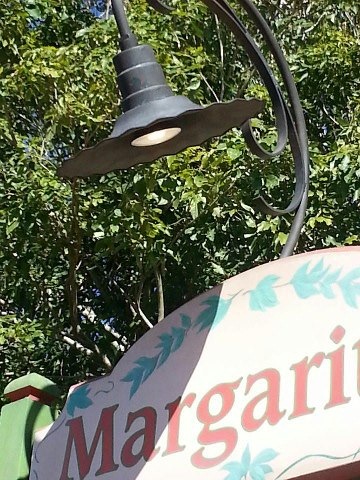 Custom Gooseneck Arm Adds Distinctive Style to Sign Lighting
If lights grab your attention like they often do to us, you'll find that many businesses utilize some sort of angle shade lighting for their signage. These shades are highly versatile and are easily customized to fit the different physical parameters a sign may have. These types of sign lights feature a gooseneck arm that comes in a variety of sizes to make sure you get just the right projection and angle of light. You can choose a traditional cone-shaped shade, or perhaps a more rounded head, like an Emblem Shade Gooseneck Light, suits your style.

But what if you want something truly unique and different for your commercial lighting plan? Then consider what this business did and pick out a flirty radial wave shade and get a custom gooseneck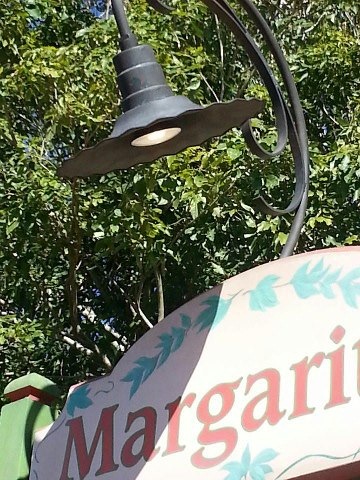 arm to give it even more character! This shade looks very much like our Starfire Radial Wave Reflector Gooseneck Light which is part of our collection of Gooseneck Barn Lighting. This American-made gooseneck light comes in three popular shade sizes — 12″, 14″ and 16″ — and is crafted from commercial grade steel by our own craftsmen. It can be finished in one of a dozen beautiful powdercoat finish colors ranging from Black to Barn Red to Bronze. More than 20 gooseneck arm styles are available for this light but if you need something custom made, just call one of our very knowledgeable and friendly sales reps who can talk with you about what you need.
And if you want to save on your long-term energy and maintenance costs, don't miss our newest collection of LED Lighting featuring the Starfire Radial Wave Reflector LED Gooseneck Light! All of the style you love with the latest in LED technology that offers high-efficiency, bright white lighting. These LEDs are manufactured to last 50,000 hours so they're perfect for commercial businesses that don't want to change light bulbs constantly!