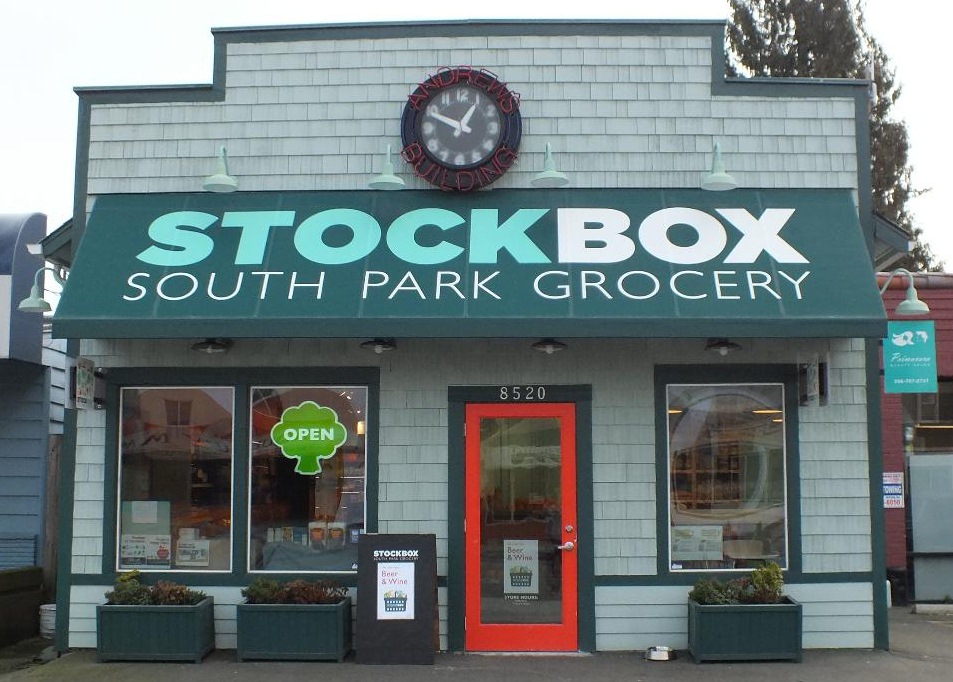 Featured Customer | Exterior Lighting Plays Important Role for Neighborhood Grocery
When tackling all the details involved in opening a new business, many people focus on what's inside the doors more than anything else. For Carrie, today's Featured Customer in the South Park neighborhood of Seattle, a great deal of her time and effort went into the exterior lighting of the Stockbox Grocery.

"Our community has had issues with the storefronts not having adequate lighting," Carrie explains. "When we went to community meetings, the first thing they wanted to know about our business was what the exterior lighting would look like." So Carrie spent hours on the internet looking for lights with the perfect balance of style and functionality.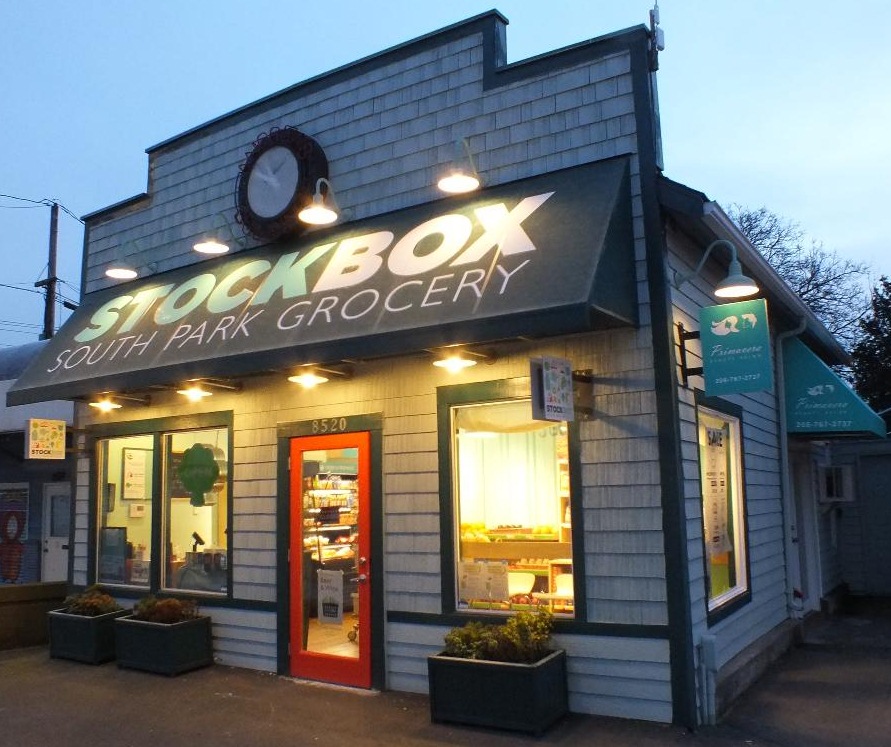 "I spent lots of time looking but couldn't find a single place that had everything we wanted," Carrie explains. "At Barn Light Electric, we were able to get porcelain shades in our mint color which I couldn't find anywhere. I was a bit nervous about it, but it blends so well with our paint." Carrie selected four Goodrich® Dino Porcelain Gooseneck Lights for over the long, dark green awning. She chose the 12″ shades in a Jadite finish to match their color scheme. For under the awning, Carrie went with the space-saving Maritime Yard Light also in a 12″ shade in a Galvanized finish. On the sides of the building, two Goodrich® Sky Chief Porcelain Gooseneck Lights also in the lovely Jadite finish keep the alleyway and adjacent signage well lit.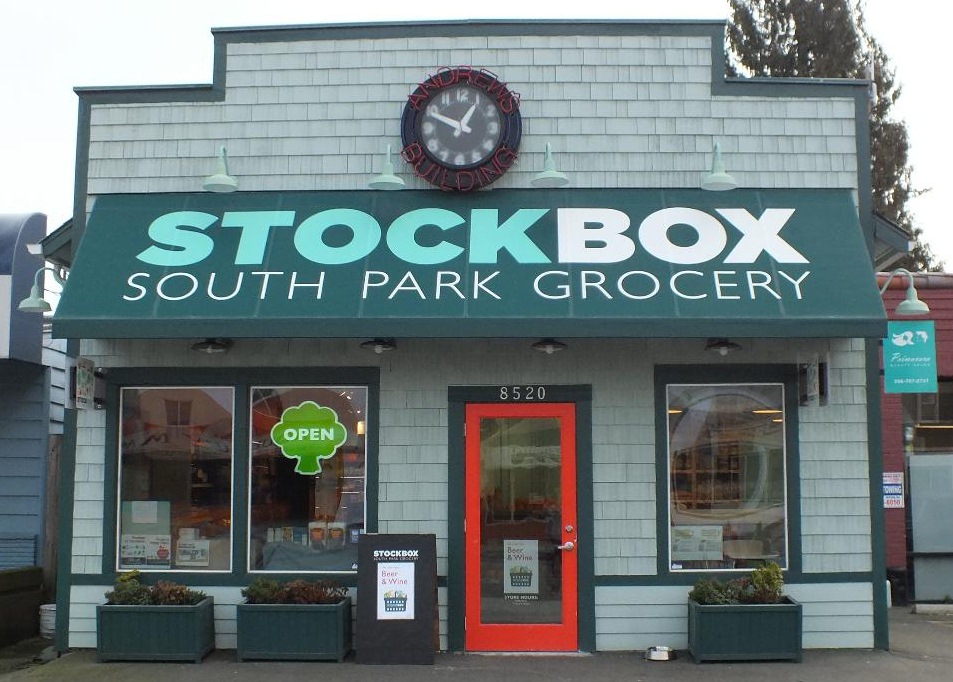 "We decided early on that we wanted warehouse style lights; they're streamlined and provide good area lighting," Carrie says. "And it's a good multipurpose light that let us bring in a pop of color." Carrie was pleased that she could get multiple styles of American-made lights at one source with a variety of finish colors and options.
"Our awning is our primary sign so the lighting on it was important, plus we needed to make the front entrance safe for our customers," she adds. The grocery opened last August and Carrie is pleased with how all her lighting choices worked out.
"I do like the quality," she says. "You can tell immediately that they're high quality lights. We were trying to create a polished look but still be down-to-earth, and I think we accomplished that."
Photos courtesy of Paul Hagopian and Stockbox Grocery