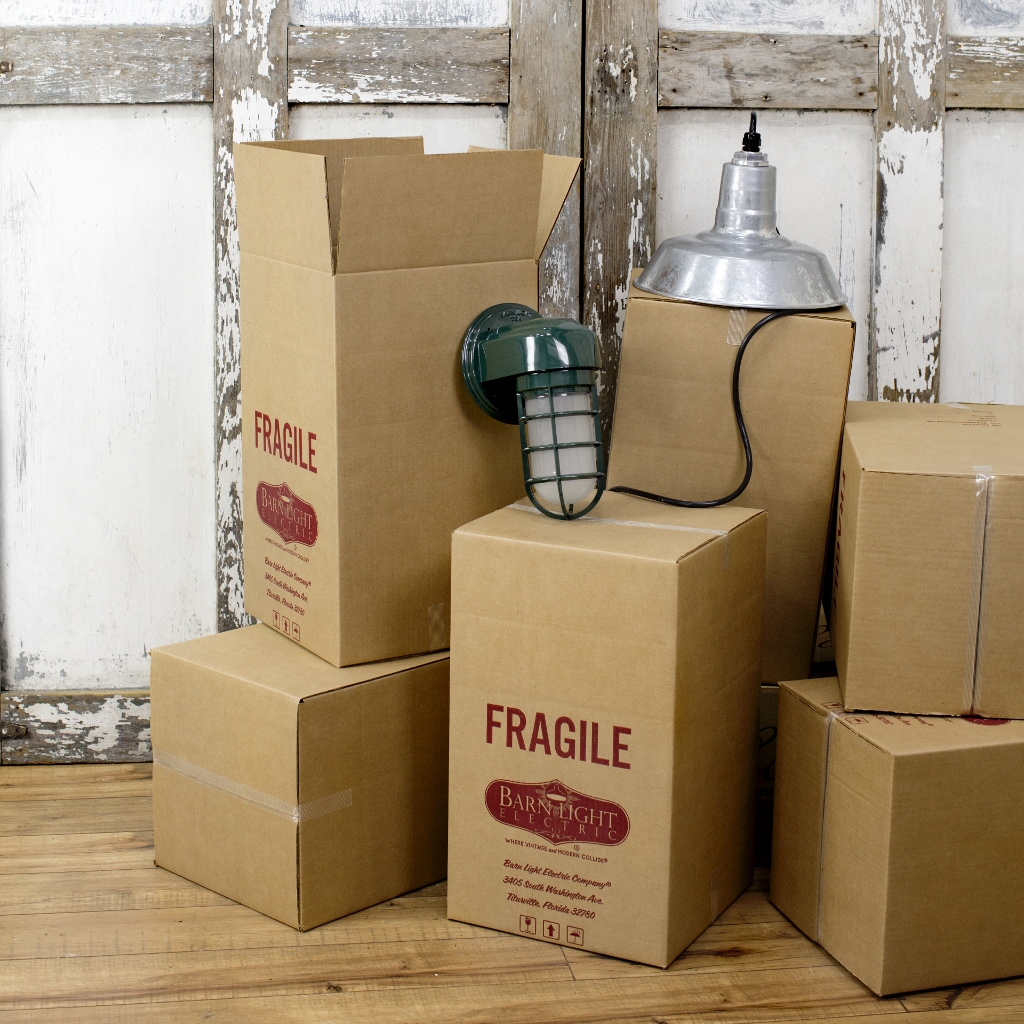 You Talked, We Listened! New Packing Process Means Less Waste
We get a lot of comments each week here at Barn Light Electric and we love hearing from our customers. We get photos of lights being installed, questions about pending orders, and compliments on our incredible sales staff who help customers figure out whether a wall sconce light or a gooseneck light will best suit their space.
Occasionally we get suggestions on how we might improve not only our products but our processes. We take note of each and every suggestion that comes through our site, and we do our best to continuously improve our product offerings and ship them to every corner of the globe without damage.
Shipping is a vital component of our manufacturing operation. After our spinners, painters, and assemblers have all completed their handiwork in crafting your new American-made lighting fixture, it needs to leave our Florida facility and find its way safely to your door whether you live in Bithlo or Bangkok. Our goal is for your lights to be packaged well enough to keep them from getting broken during transit while minimizing the amount of packing material we use.
It's a fine line.
We heard from customers in states with mandatory recycling laws that our packing materials were not easy to recycle. But having to ship an item twice because it got broken the first time doesn't help the environment either. After much research, we devised a new packing system that we think is an optimal solution. Our shipping department has cut the use of foam packing in half while using smaller boxes with fitted cardboard inserts that keep the light from shifting during transit.
Christopher, one of our top-notch shipping experts, shows us how this Original™ Warehouse Pendant Light gets carefully packed into its shipping carton atop some filler.
A cardboard inset with a hole in the center secures the top of the light.
Then Christopher trims the box along perforated lines…
…to create the perfect sized box for the light.
Attach a big orange sticker that the guy on the truck can't miss…
…and this box is ready to roll along with a few friends! And don't forget… shipping is free on orders over $500 at Barn Light Electric!