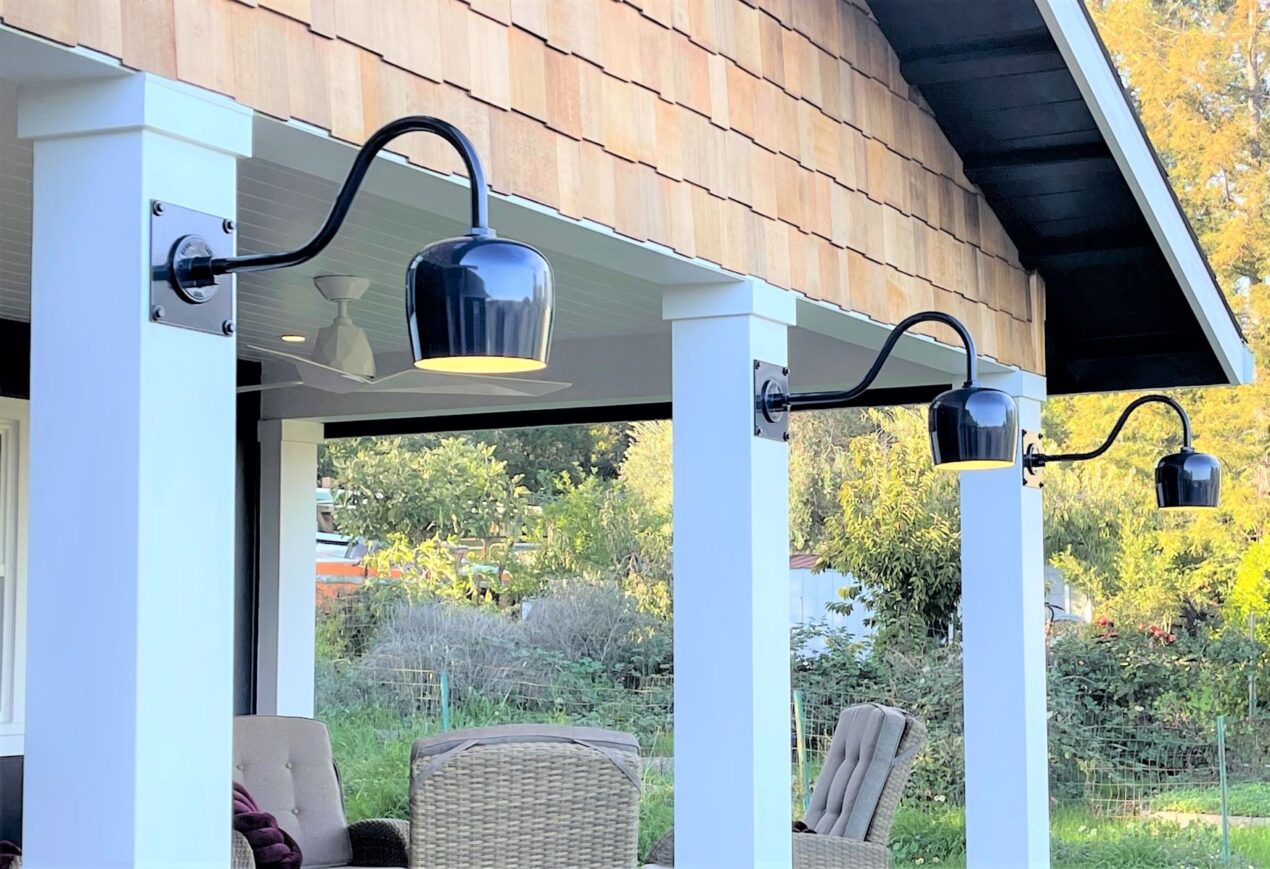 Crisp Navy Lighting Adds Cohesive Look to New Porch
There are many ways to add curb appeal to a home, but one of our favorites is the front porch. This multifunctional space serves as a protected landing area for hellos and goodbyes as well a spot to eat lunch, play with the kids, or wile away an afternoon with a good book.
The addition of a new front porch made a dramatic change to the look of Leah's Napa, California, home. Check out her before-and-after photos: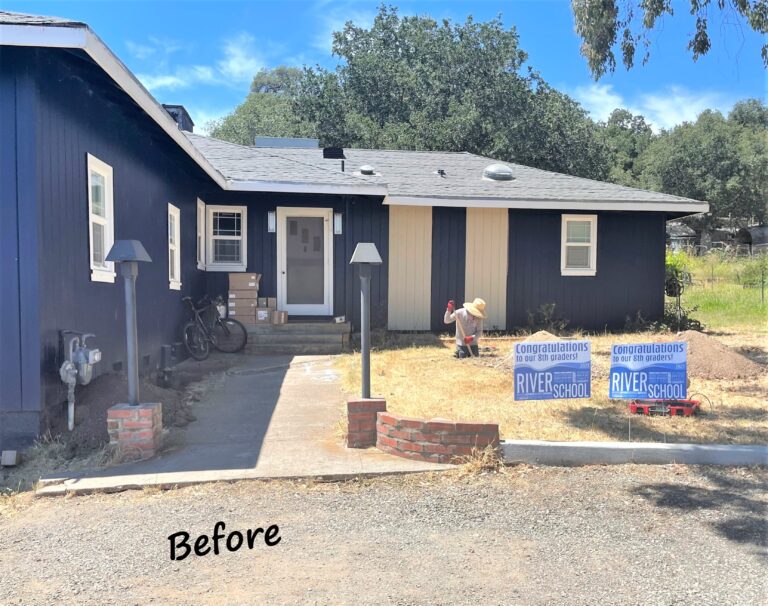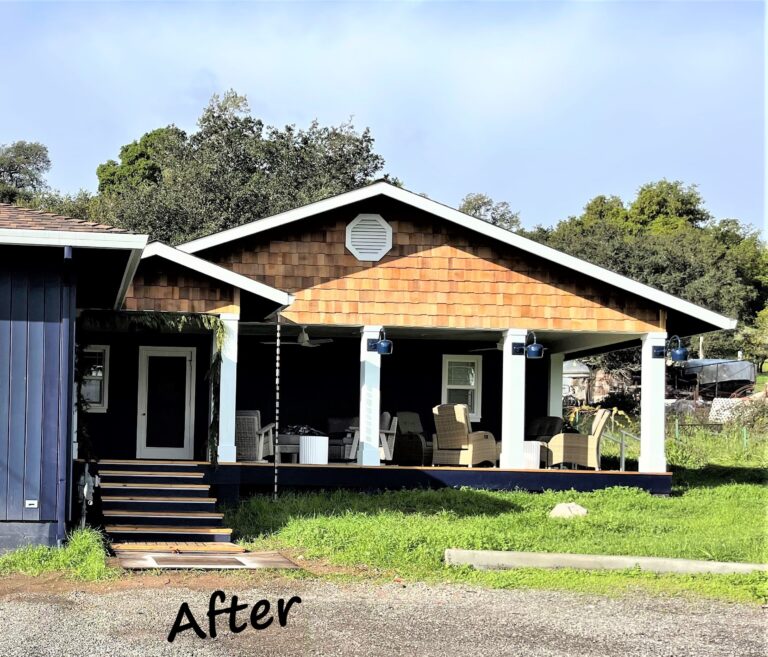 "I really wanted something open and clean," Leah says of her design direction when creating this new space. "I like a limited color palette and I wanted the house to be more cohesive." When considering lighting for her new porch, Leah started hunting around the internet for options. She was frustrated with fixtures that were either too impractical or too modern.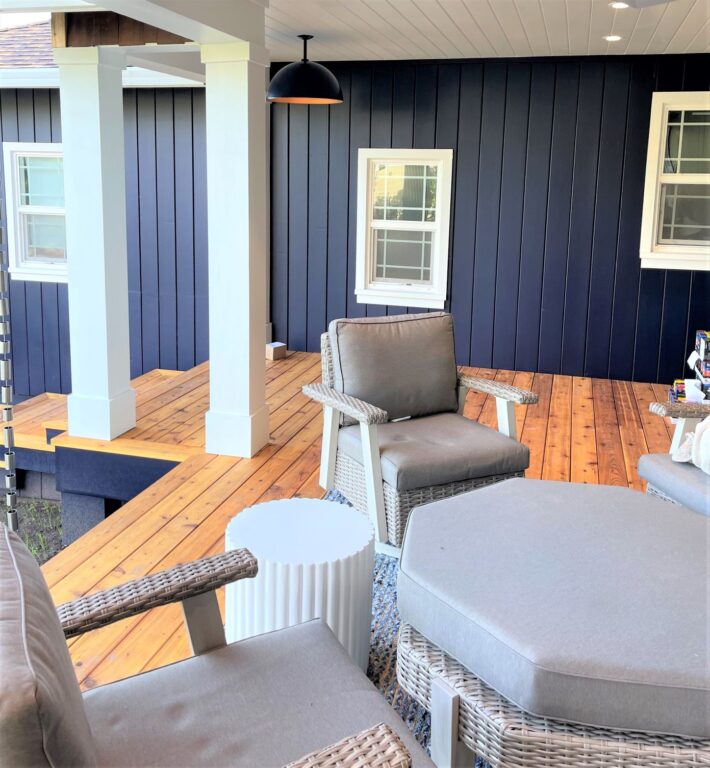 "I was looking for a barn light and stumbled across the Barn Light Electric website," she explains. "It was tricky to find something between old fashioned and ultra modern. I love that I could customize the fixtures while keeping the price relatively affordable."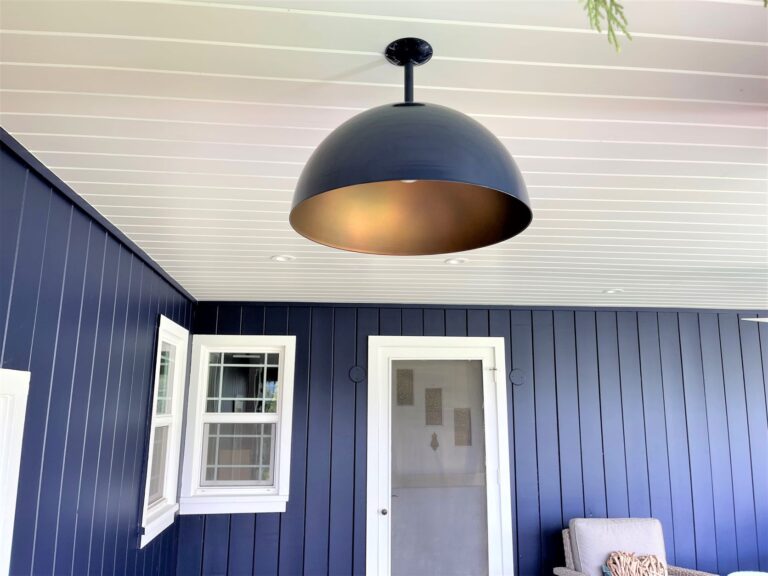 Leah chose the Loma Stem Mount Pendant Light to accent her new porch space. She customized this handspun pendant with a generous 20″ shade, a Navy exterior finish, and a Painted Aged Copper interior finish. She also chose a 6″ stem for the perfect drop.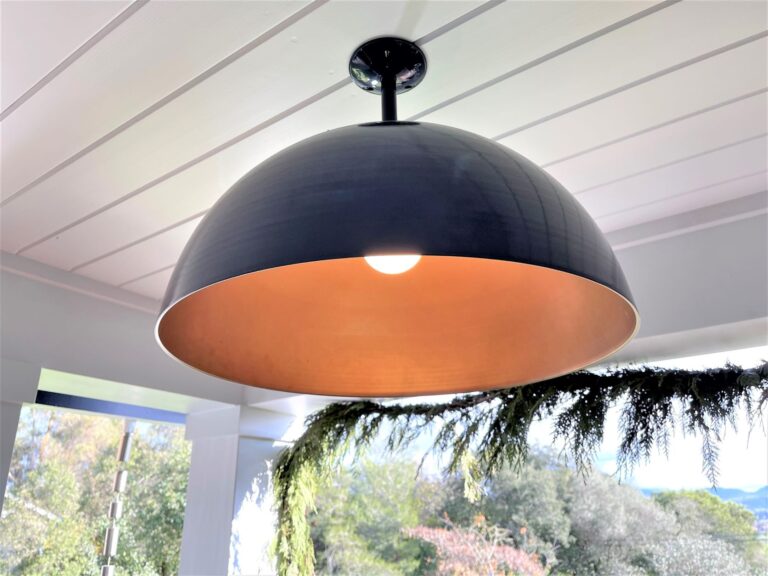 "I wanted something big and bold for the entryway, but it couldn't be too low for the 8-foot ceiling," Leah notes. "I chose the Navy finish which matches the porch walls, so I wanted something neutral but interesting for the interior finish. The copper blends in with the wood and I really love it!"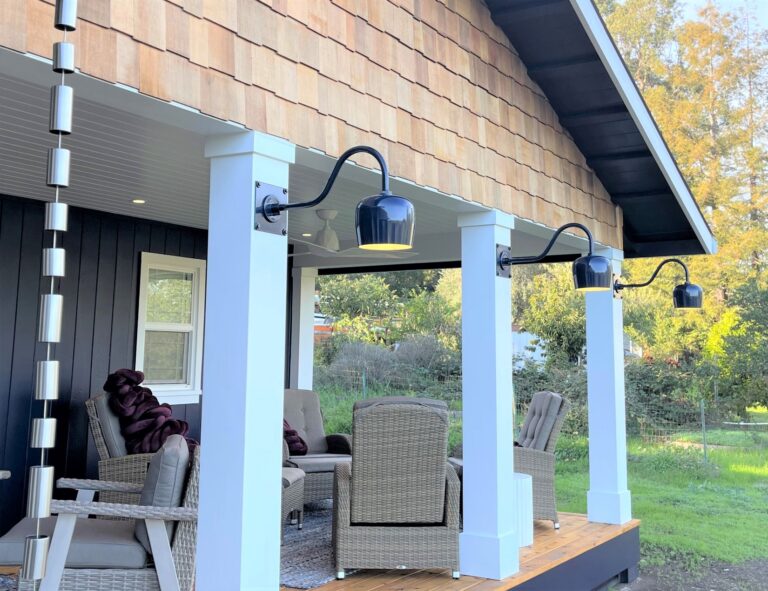 For the porch posts, Leah chose the Newport Gooseneck Light. She customized these 9″ American-made shades with the same Navy finish as her pendant and G22 gooseneck arms. She also chose the option for a heavy-duty backing plate.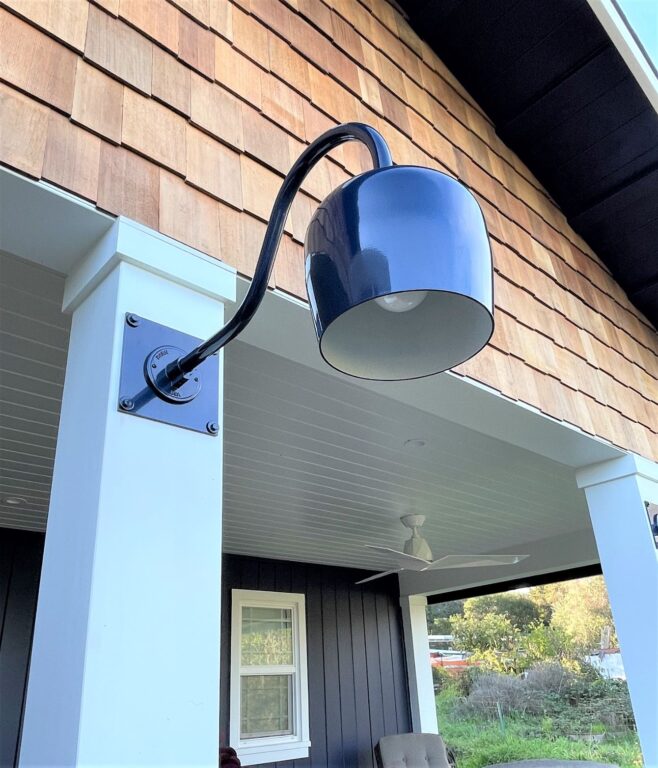 "I feel that the Newport has a simple but solid shape that goes well with the Loma Pendant," Leah says. "It's a barn light but a step away from that style towards the modern. I love how clean it looks having the hardware match the shade."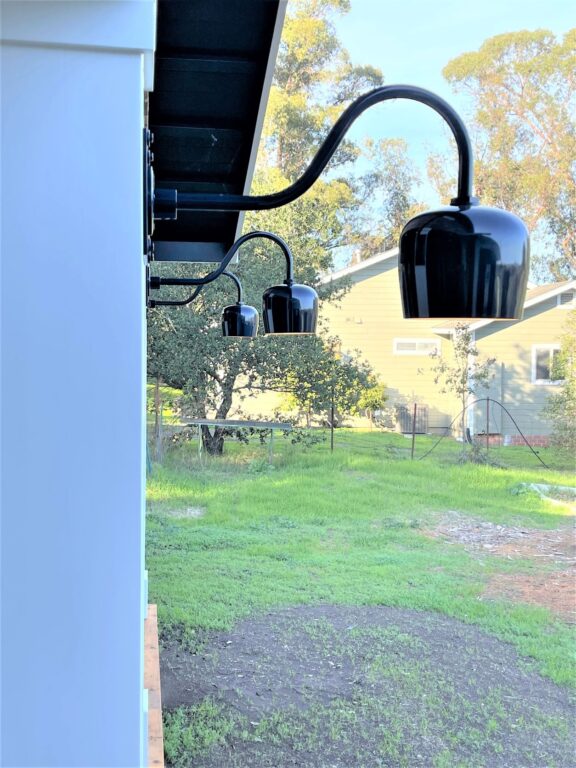 Leah adds that her new lights are very easy to clean which she appreciates with a house in the country frequented by birds, spiders, and other critters.
"I'm so glad I found Barn Light's website," she says. "I got what I wanted and it was a good value too."
Photos courtesy of the homeowner