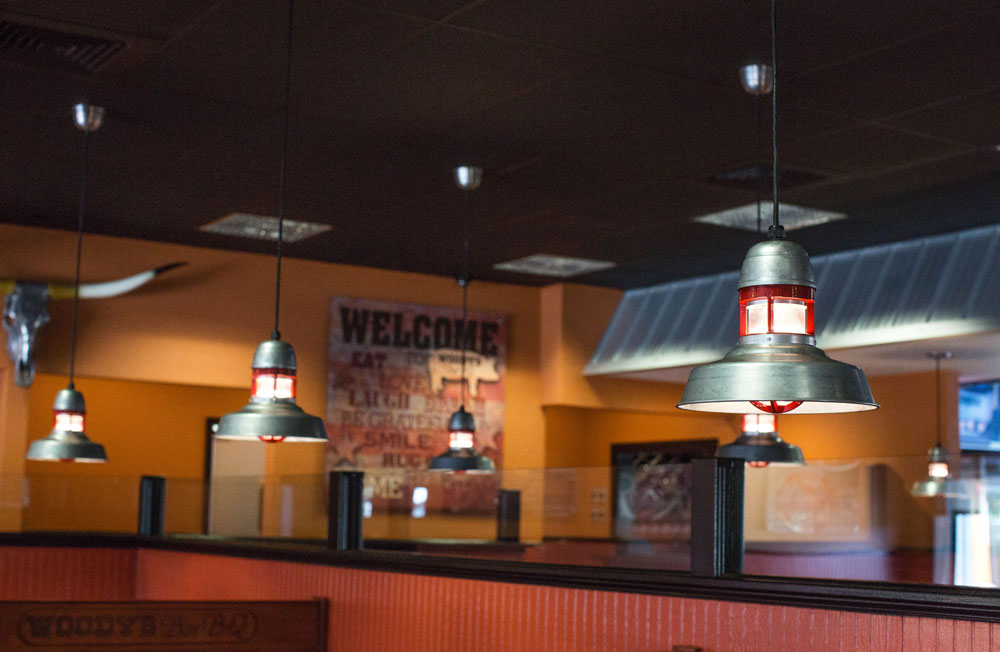 Crikey! Industrial Lighting Inspired by the Land Down Under
Australia is a land of both rugged terrain and incredible beauty. From the wild desert interior to the stunning coastlines dotted with bustling cities, the land Down Under is a study in contrasts.
This gorgeous land serves as the inspiration for a collection of fixtures handcrafted by our artisans here at Barn Light Electric. These industrial-style lights feature a sturdy cast-guard-and-glass construction coupled with stylish details and customizing options to satisfy even the most discriminating tastes.
Although their names might suggest otherwise, the Brisbane, Outback, Sydney, and Wallaby are all crafted right here in America. Shown above as a cord-hung pendant, each style is also available as a gooseneck light, stem pendant, chain pendant, and flush mount pendant. Each style provides both uplighting and down, and all are available in LED.
Renee wanted uplighting to highlight the striking tongue-and-groove ceiling in her new Texas barn. She chose the Brisbane Stem Mount Pendant to combine the best of both down and uplighting in one fixture. She also chose the matching Brisbane Gooseneck Light for additional lighting along the walkways. You can read more about her barn and home build in this post.
Designer Jamie Keskin lent her magic touch to a kid's room by using star-covered wallpaper on the ceiling. The center of the room features a 20″ Outback Flush Mount Pendant in beautiful Teal. Jamie loves the fun pop of color, and she chose Black for the guard finish for added contrast.
When we saw the photos of this barn, we were ready to move in! Fourteen Wallaby Flush Mount Pendants offer plenty of light and a hint of modern styling thanks to the sleek flared shades. These pendants are customized with 14″ shades, Black finish, and clear crackle glass.
Commercial customers also love these sturdy fixtures as they can stand up to heavy commercial traffic. This North Carolina restaurant features custom-mounted Sydney Gooseneck Lights on the exterior which offer high-performance without compromising on style.
And this restaurant also chose the stylish look of the Sydney in a cord-hung pendant customized with a Galvanized shade and Red guard.
All four of these styles are crafted from commercial quality materials and assembled with attention to every detail. When you pull that brand new fixture out of the box, you not only see the difference, but feel it as well. The heft of quality materials, the smooth finish, and the options that you selected all come together into one beautiful light.
But perhaps this once-skeptical customer from Pennsylvania says it best. He posted this review shortly after his purchase of the Outback Industrial Gooseneck Light…
"I'm cheap, plain and simple, and this light isn't.  But I really needed a light for our horse barn, and it looked so good, and it's the only one with a 20″ shade and 48″ gooseneck…so I splurged.  The Outback is an absolute work of art and worth every penny!  The quality of materials, the finish, even the cast mounting base, all more than you would expect in anything made today.  Splurge, you won't be sorry!"