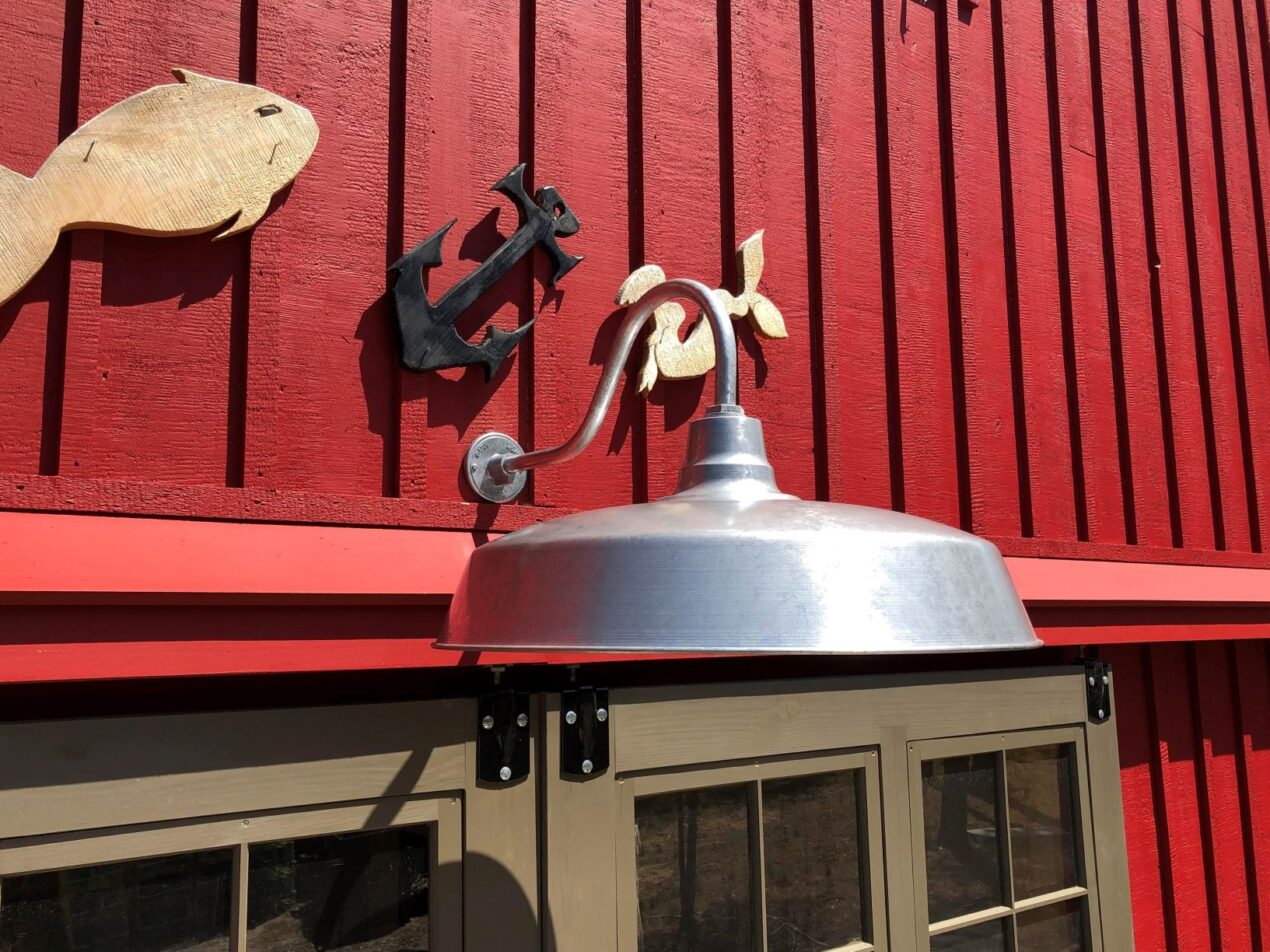 Classic Gooseneck Lights Bring Timeless Charm to New England Barn
While basements are morphing into man caves and garages transforming into she sheds, barns are taking on new lives as much more than a home for horses.
For Heidi and her husband, a 2000-square-foot barn on their five-acre property in North Truro, Massachusetts, offered both work space and additional living space.
"The downstairs is a workshop for my husband who is a commercial lobsterman and a carpenter," Heidi says. "And the upstairs is a one-bedroom apartment." While the barn is new construction, the couple wanted it to look like a classic New England barn.
"Our property is in a very rural area and abuts the Cape Cod National Seashore" she explains. "We wanted to build something that looked like it could have been there forever." When searching online for exterior lighting for the barn, Heidi wanted American-made fixtures that could be customized easily and serve as statement pieces. Her search landed on Barn Light Electric.
The Original™ Warehouse Gooseneck Light checked all of the boxes — handcrafted in Florida by talented artisans, available in a variety of sizes and colors, and a finished look guaranteed to make a statement.
"The front barn doors are very large so we chose a 28″ shade to complement them," Heidi notes. "And the 24″ size on the side door makes that entrance feel more grand." The couple customized their new gooseneck lights with a Galvanized finish and G22 gooseneck arms.
Starting as a flat sheet of commercial-grade aluminum, The Original™ is molded into shape on a lathe by our metal spinners. After each shade is spun, it moves through our finishing and assembly processes where every step is completed by hand to ensure the highest quality.
"We were attracted by the timeless design of The Original™. The galvanized finish is classic, not flashy," Heidi says. "We feel that they complete the overall look of the barn. They are the icing on the cake!"
Photos courtesy of the homeowner