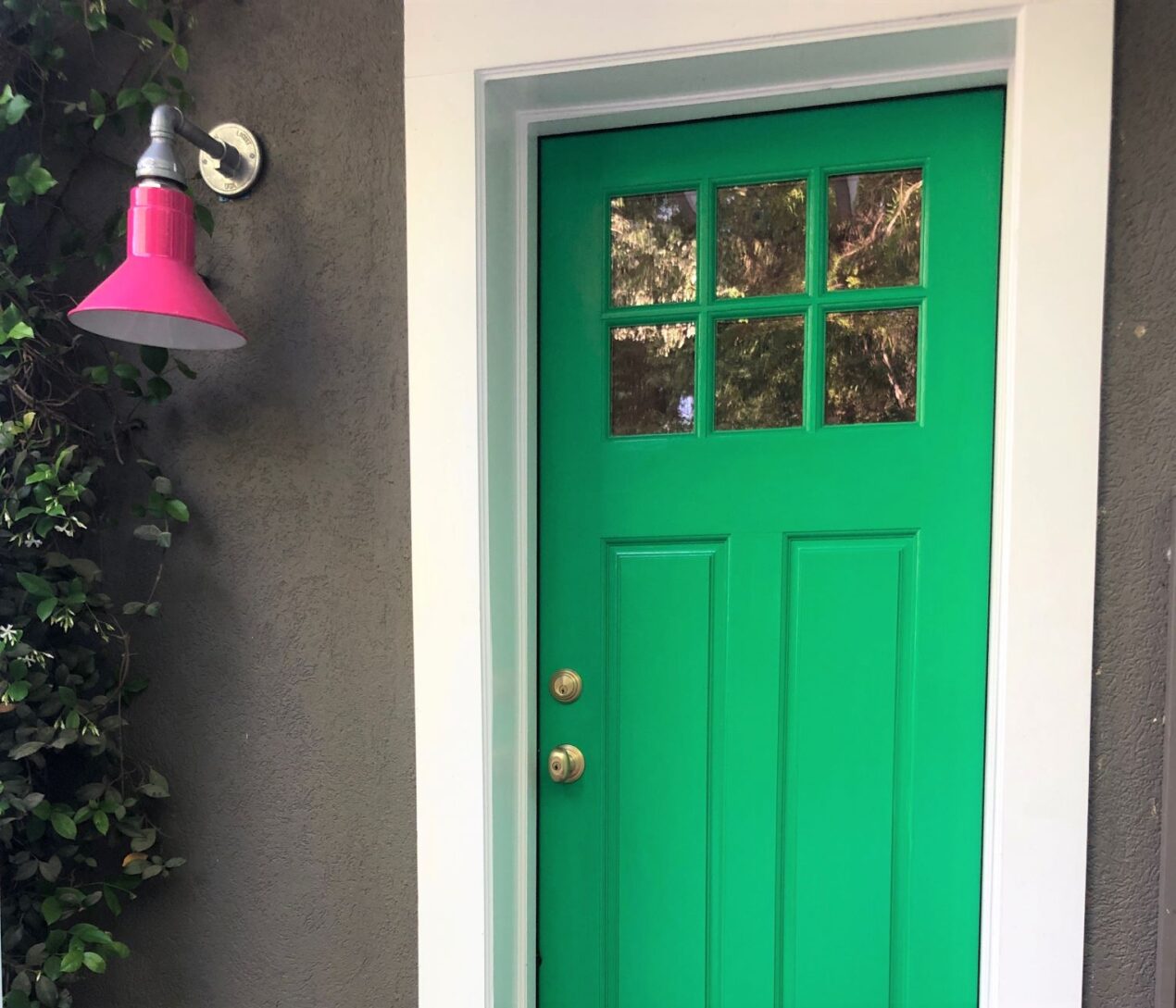 Colorful Wall Light Adds Splash of Fun to Remodel
Designing with color can be scary. Adding magenta, chartreuse, or cobalt blue to a space can seem so bold. And loud. That's why many opt for safter, quieter neutrals like black, white, and cream.
Others, however, embrace color like a kid in a candy store. Meet Lucy Jones of Marketing & Design with Color who not only loves color but helps her clients see the beauty in it as well. During a recent remodel in Columbus, Georgia, Lucy worked with the homeowner to add playful color both inside and out.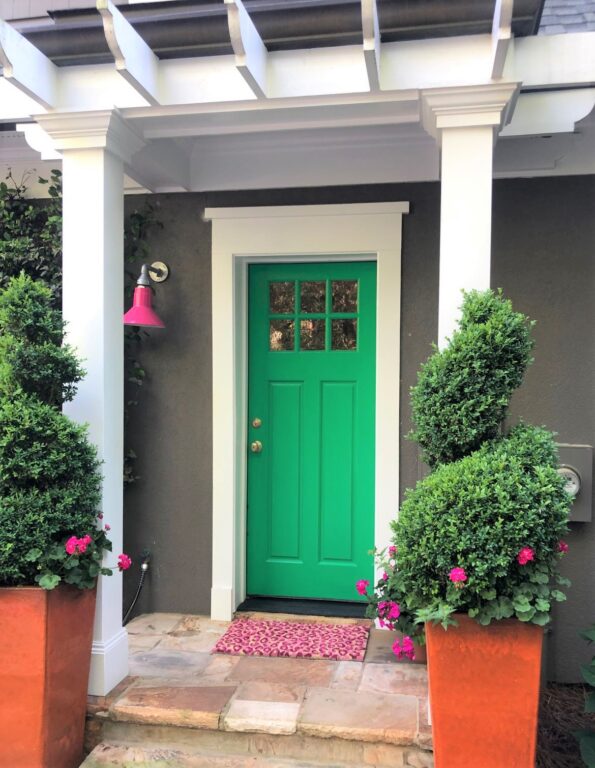 "This was an extensive remodel as the house is 20 years old," Lucy says. "We wanted the entry to be as fun as the interior space which is full of life and happiness!" When looking for front porch lighting, Lucy turned to Barn Light Electric for its extensive collection of styles and colors.
She chose the Canal SoHo Sconce and customized it with a brilliant Magenta finish and Galvanized mount for an industrial touch.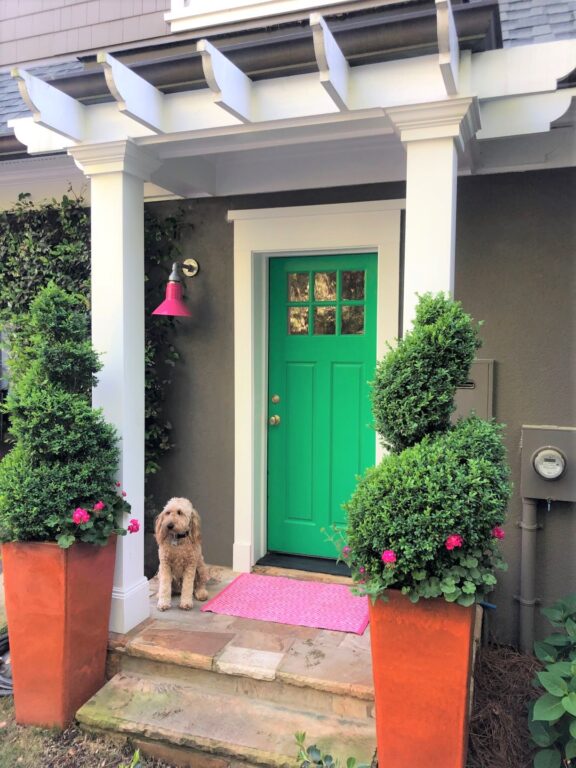 "It's the perfect pink with blue undertones!" she explains. "The house is full of pink — my favorite color — and it looks great with the Benjamin Moore Kelly Green door." Lucy, who also owns a property management company with her husband Bruce, have purchased Barn Light fixtures in the past for several projects but always wanted to find a spot to use pink. They finally found it, and Tucker, the mini golden doodle, obviously approves!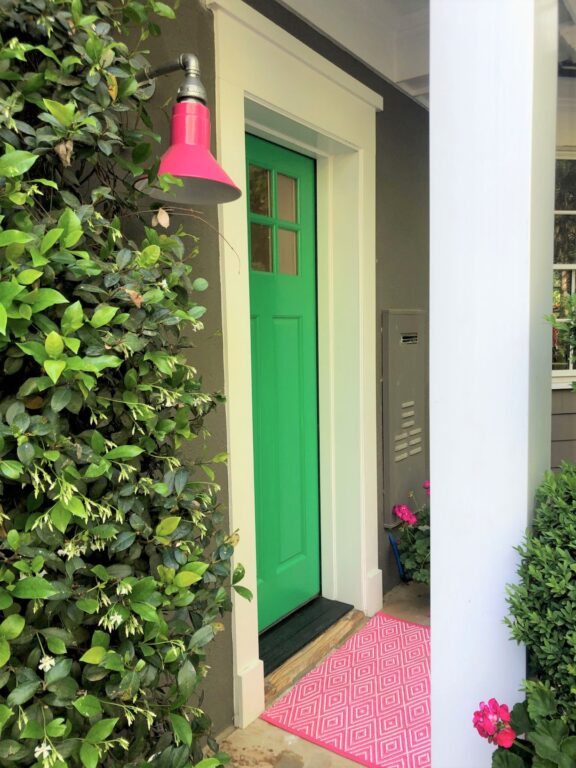 The Canal SoHo Sconce features a handspun, 10″ flared shade that is wet rated for installations both indoors and out. The heavy-duty pipe mounting is rugged enough for residential or commercial locations, and 30 finish colors are available including Buttery Yellow, Watermelon, and Teal. For traditionalists, more subdued colors, such as Black, Dark Green, and Bronze are also offered.
"We do love American-made lights and the great service from Barn Light Electric," Lucy says. "You can customize anything to fit your space with ease. The color is so happy!"
Photos courtesy of Marketing & Design with Color