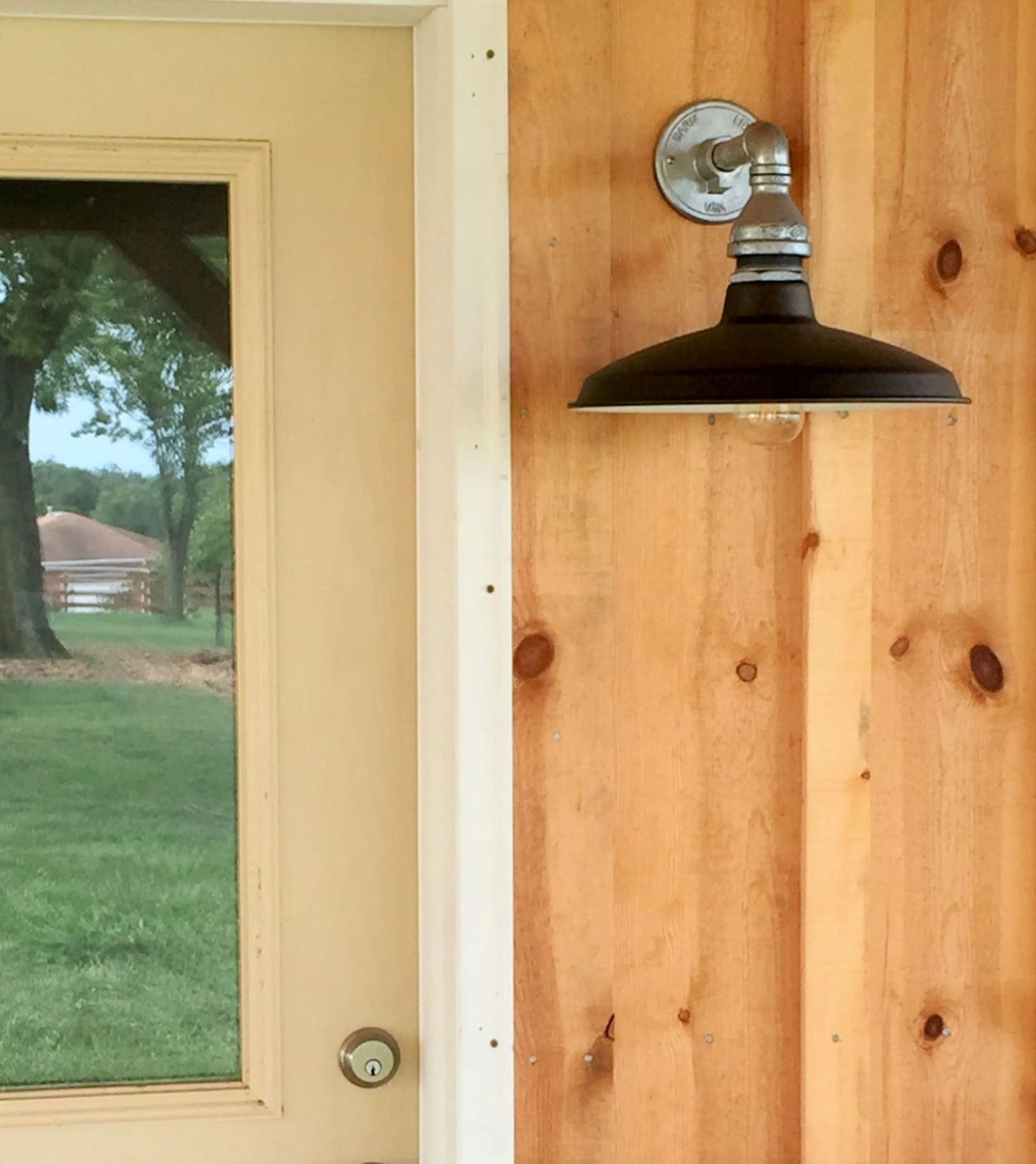 Barn Lighting Brings Farm Home Back to Glory Days
When Randy set about renovating his Leavenworth County, Kansas, home, his main goal was to give the structure a classic late-1800s look.
"This farm dates back to 1880 and we wanted to bring the buildings back to what they would have looked like at that time," he explains. Barn lighting played a major role in his design direction as he rehabbed the Morton-type building. The building was skinned and the metal replaced with vertical ponderosa pine.
Under the wide porch that offers expansive views of the surrounding prairie, Randy chose The Original™ Warehouse Pendant Light to bring light to the space. He customized these hand-spun barn lights with 14″ shades, an Oil-Rubbed Bronze finish, and standard black cords.
The Original™ Warehouse Pendant is the iconic fixture in our Barn Lighting Collection. Its American-made, RLM-inspired warehouse shade provides a wide span of light and can be customized in a variety of ways.
"We just felt that this was something that the original homestead might have had in the early 20th century," Randy notes. "It's early looking and just fits this building."
To highlight the doorways, Randy chose the Marathon SoHo Sconce, part of our collection of Wall Sconces. This rugged wall light is customized with a 14″ shade and matching Oil Rubbed Bronze finish.
"I liked the earlier look of the piping on this light," Randy says. The rugged mounting on the Marathon SoHo Sconce offers an industrial look along with the shallow shade. Randy's wife chose the Oil Rubbed Bronze finish color for all of the new barn lighting.
Over the garage doors, an Original™ Warehouse Gooseneck Light offers illumination automatically from dusk to dawn thanks to the optional photocell Randy chose. He further customized this classic light with a 14″ shade, cast guard and clear glass, and a G2 gooseneck arm. With the barn lighting in place, Randy is happy with how his vision turned into reality.
"I like how the pendants naturally sway in the breeze," he says. "And how they have brought the old place back to what it might have been 90 years ago."
Photos courtesy of the homeowner