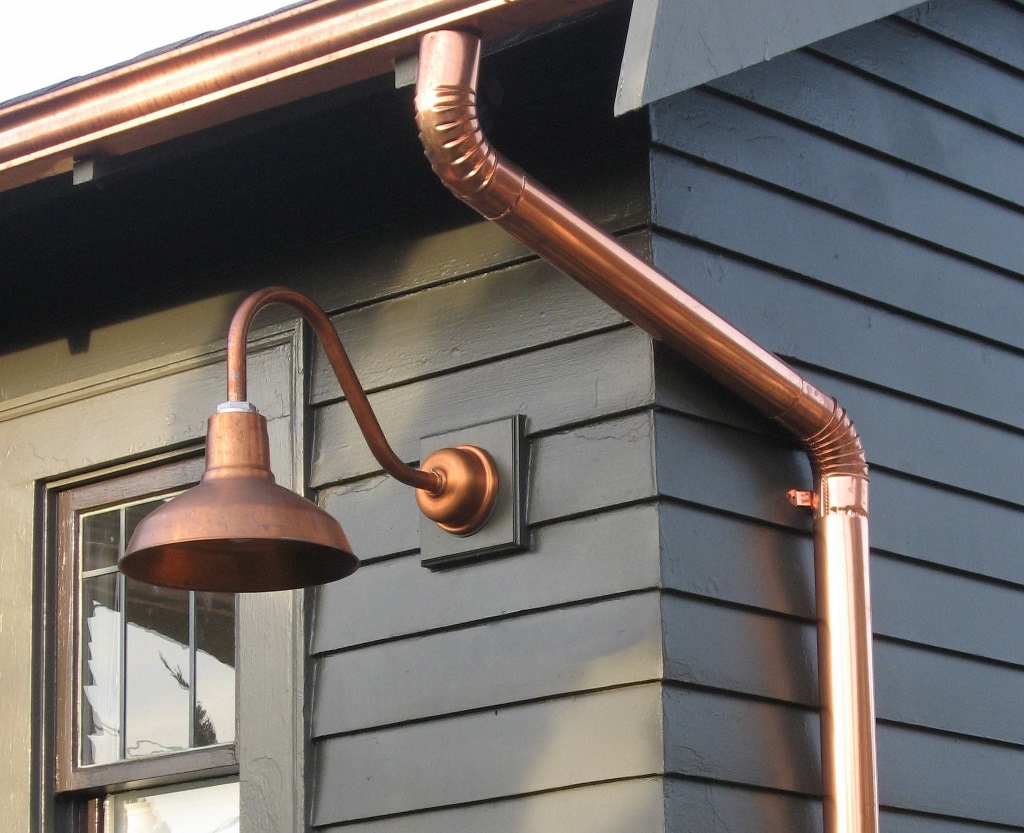 American-Made Gooseneck Barn Lighting for Outdoor Locations
If you're leaf peeping this fall and enjoying a drive through the countryside, you may find more than nature's brilliant display of gold and crimson. Depending on where you live, you may very well find an old barn or two still providing shelter for cows and crops. Many of these old structures have classic gooseneck barn lighting that was popular back in the early 20th century. These American-made fixtures typically had wide, warehouse-style shades that directed the light downward onto the ground and over doorways making it easier for farmers to see without a lot of glare.
These sturdy gooseneck lights are popular once again thanks to the resurgence in all things vintage and also because of their utilitarian design. Nothing beats a wide span of focused light for brightening up walkways, back yards, and entryways!
Unlike the farmers of the 1930s who had few choices — usually Black or Vintage Green — Barn Light Electric offers dozens of ways to customize these classic gooseneck lights to suit almost any décor or commercial brand. From our All Weather Gooseneck Farm Lights which are part of our Discount Barn Lighting Collection to our new LED Gooseneck Barn Lights which offer the very latest in energy-efficient lighting, you can find a light to suit your needs and your budget.
The lights manufactured back in the 30s and 40s were most often coated with porcelain enamel glass. These porcelain enamel gooseneck lights were hand crafted to last which is why you'll still often find them on barns. Barn Light Electric is the only company in America manufacturing porcelain enamel lighting the way it used to be — from commercial grade steel and with three coats of porcelain enamel to create a tough-as-nails, high-gloss finish that will last for years.
An array of shade styles is at your fingertips including the funky Seaside Gooseneck Light shown here in Barn Red. This wavy shade lends a more modern look to the traditional gooseneck and can bring an unexpected sense of fun to both residential and commercial spaces.
For a more vintage look, this homeowner customized his Original™ Warehouse Gooseneck Lights with a matching cast guard and frosted glass. Wire cages are also available to bring a more industrial look to your shade.
If you want a real classic, consider the warm glow of copper. This homeowner opted for Dino Gooseneck Lights in Raw Copper because she loves the way copper will patina over time giving her exterior warmth and a touch of sparkle too.
With dozens of shade sizes and styles, a rainbow of both powder coat and porcelain enamel colors, and other options to choose from including dusk-to-dawn photocells and LED options, you can create a custom, high-quality gooseneck light perfectly suited to your space!