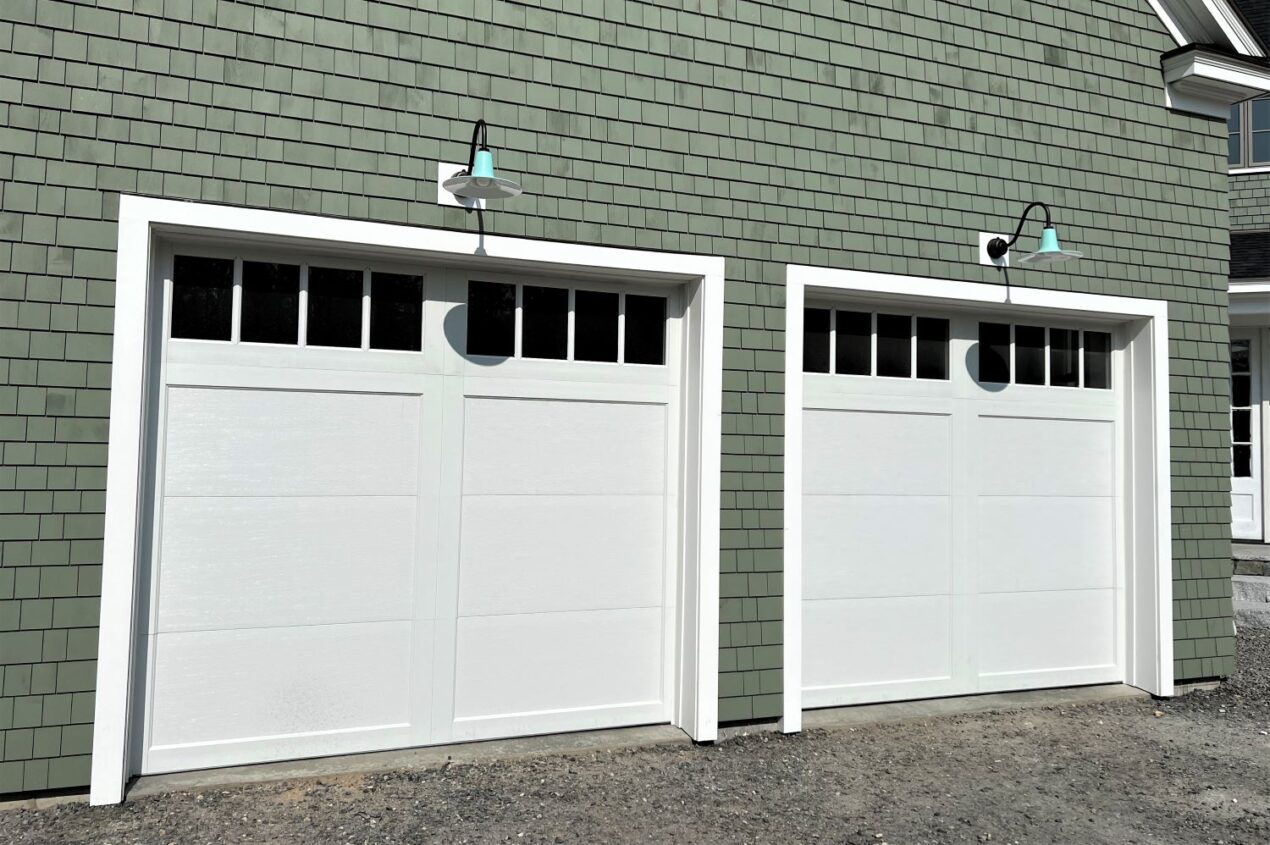 American-Made Exterior Lighting Elevates New Construction
Building a home is an exciting and rewarding journey, but it's no secret that it involves countless decisions along the way. From selecting the right floor plan to choosing paint colors and fixtures, each decision must work in harmony to create the desired aesthetic.
As the owner/president of Medomak Construction, Cameron Creamer is no stranger to helping clients fulfill their vision of a perfect home. When he discovered Barn Light Electric's array of handcrafted lighting that can be customized in countless ways, he knew he could offer his clients a truly personalized lighting experience.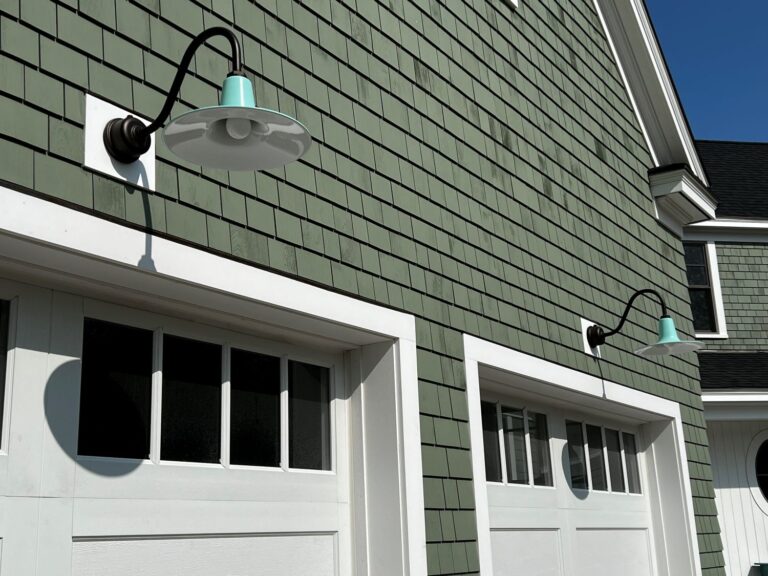 In a recent build in Round Pond, Maine, Cameron oversaw the construction of a 5,200-square-foot home for his client.
"We were going for a modernized, New England shingle-style home with a bit of contemporary color flair," Cameron says. "When we started looking at exterior lighting, we wanted high-quality, American-made lighting with plenty of customizing options." For the garage, Cameron and the homeowner selected the Sterling Gooseneck Light. These handspun wall lights are customized with 14″ shades, a creamy Mint finish, and G11 gooseneck arms in a contrasting Oil-Rubbed Bronze finish.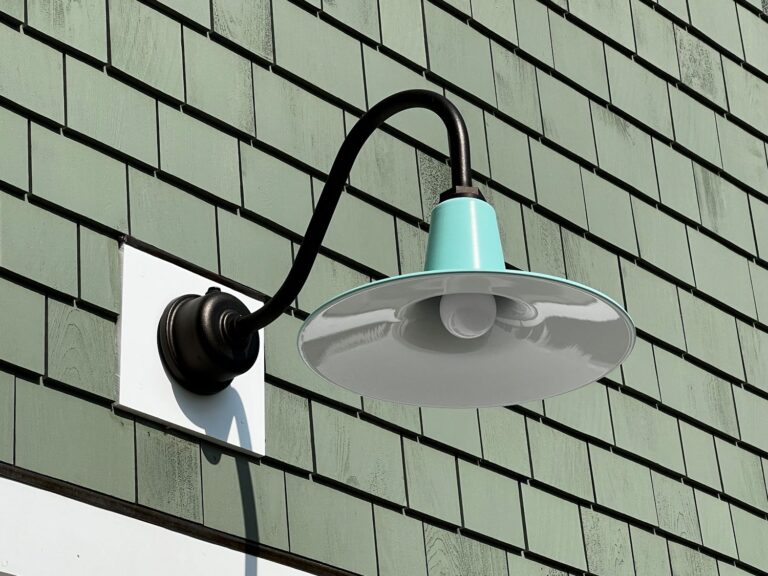 "We wanted direct down lighting that would cast across the garage doors," Cameron explains. "The size is scaled appropriately so as not to overpower the wall. The G11 arm has nice smooth lines and gives the best overall appearance we were looking for."
The homeowner also added a dusk-to-dawn photocell so the lights would turn on automatically at dusk but not waste electricity during the day while she is at work.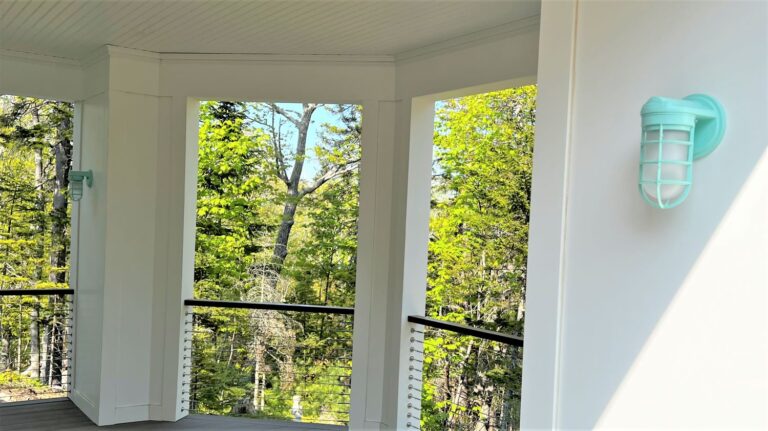 Since the house overlooks the ocean, Cameron and his client wanted to add a nautical touch to the house. For the deck and side door, they selected the Industrial Static Sconce with a Mint finish, standard cast guard, and frosted glass.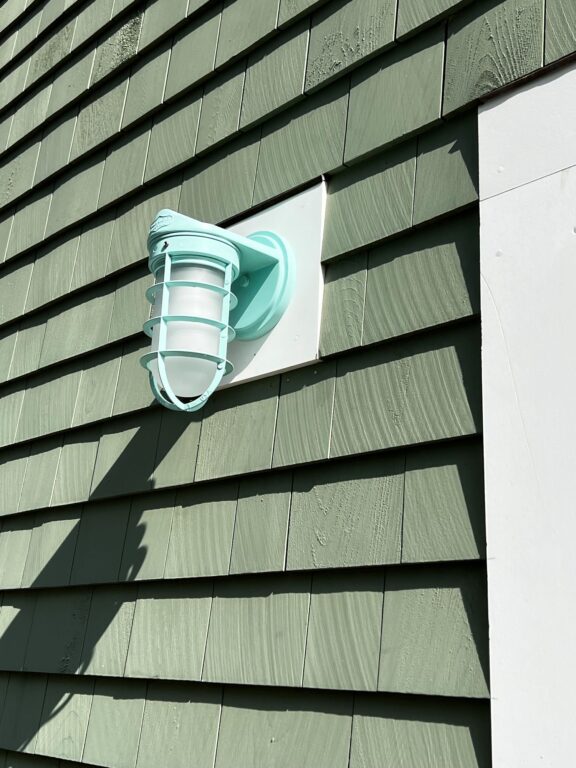 "Many of the boats anchored in the harbors of Maine have similarly designed lights in boat cabins and throughways," Cameron notes. "The Mint finish matches the garage lights and the cast guard keeps with the nautical light inspiration."
Since these fixtures are installed slightly above eye level, they chose frosted glass to diffuse the light slightly and keep the light bulb from overpowering the space.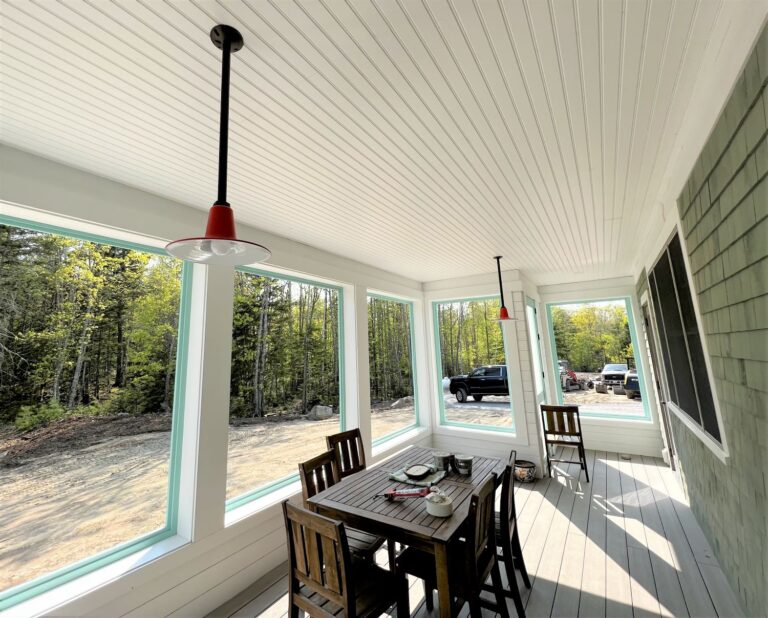 The nearby sunroom gets a dose of streamlined style from two Sterling Stem Mount Pendants. These American-made ceiling pendants are customized with 12″ shades, a powder coat Orange finish, and an Oil-Rubbed Bronze stem.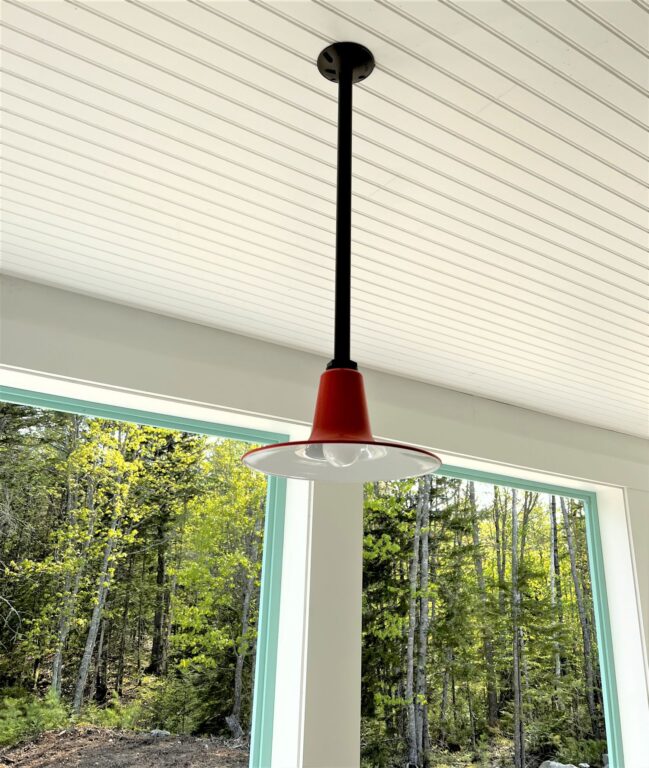 "We wanted to keep the vibe from the garage and have these match," Cameron explains. "Orange is one of my client's favorite colors." Available in three shade sizes, both powder coat and porcelain enamel finishes, plus a variety of mounting options and shade accessories, the Sterling family of fixtures is easy to customize to complement any space.
"This is our third project using Barn Light fixtures," Cameron says. "They're customizable and the ability to color match the sconces to the gooseneck and more really played a big role in how we approached the exterior lighting."