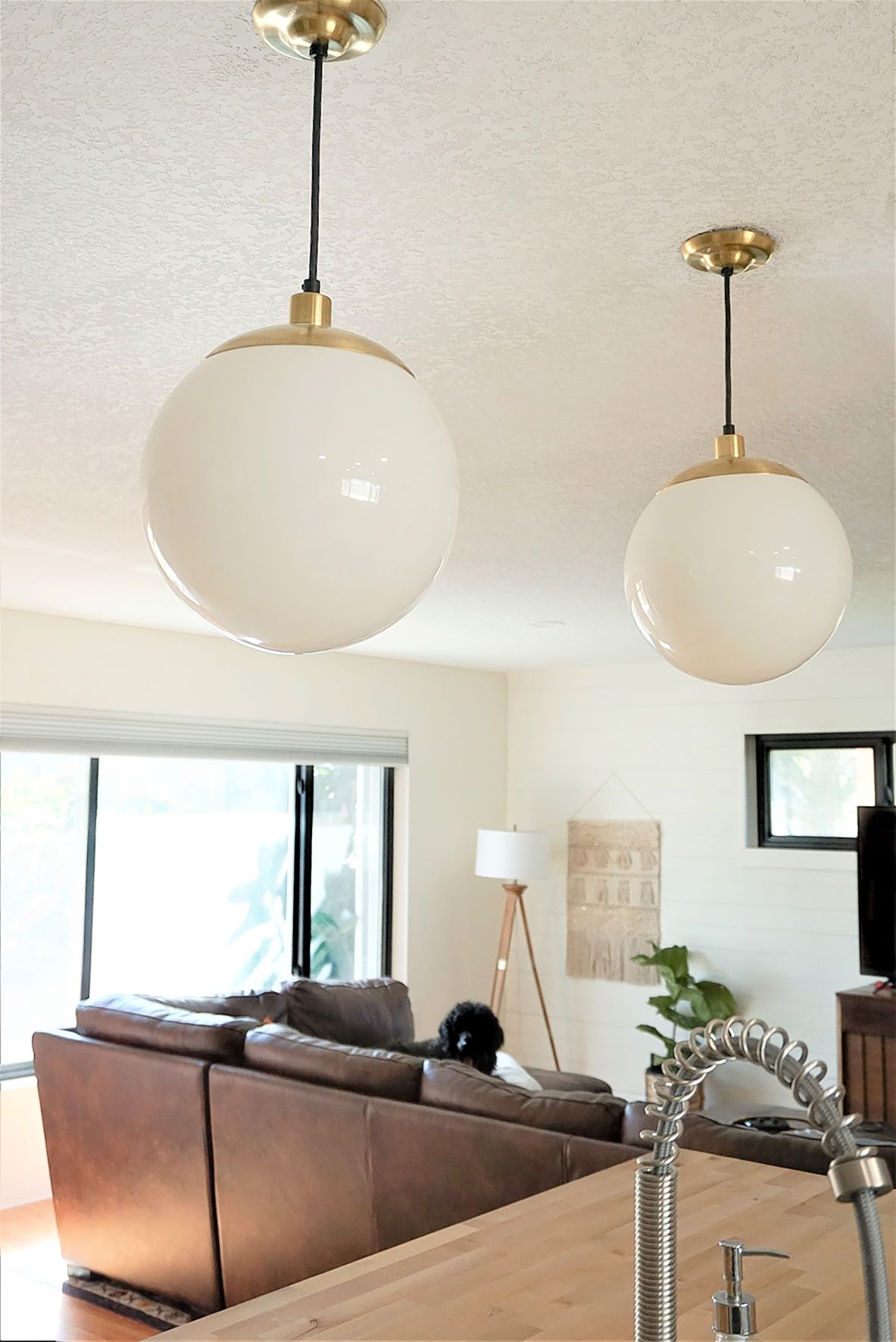 Illuminating Innovations: Explore Contemporary Lighting Options
When Barn Light Electric first launched its website more than 15 years ago, our focus was on recreating classic RLM-style warehouse shades in a variety of sizes, finish colors, and mounting options. Today, Barn Light's collections have expanded from these original designs to include a variety of styles such as nautical, schoolhouse, industrial, and farmhouse. You can find all of these collections on our Shop by Style page.
What may surprise you is that we also craft an array of modern fixtures that offer a captivating blend of beauty and functionality. These sleek, minimalist designs bring a sense of elegance and sophistication to both residential and commercial spaces. With clean lines, innovative shapes, and high-quality materials, these modern lighting fixtures become eye-catching focal points.
This Downtown Minimalist 5-Light Chandelier, for example, brings plenty of light to the dining space with five exposed bulbs. And with more than 30 finish colors to choose from, this American-made chandelier can be customized to complement any décor.
If you want to add some warmth to your modern lighting, consider the Timber & Ore Collection which offers sleek fixtures crafted with both metals and a variety of woods. The Downtown Minimalist Wooden Socket Swing Arm Sconce boasts a contemporary design with a warm, refined feel. The fixture above is customized with Oak wood, a Matte Black finish, and a G67 arm.
One of the newest additions to Barn Light's Modern Collection is the Ellington Pendant Light. This sleek pendant features a flat disk of metal available in four sizes. The disk can be customized in one of 32 finish colors while the cup can have a finish color or be crafted from brass or copper for a creative aesthetic.
The deep bowl design and simple mounting of the Egg Wall Sconce offers a timeless profile that is well suited to both contemporary and traditional décors. These handspun shades can be customized with a matching interior and exterior finish color or choose different colors, like the one above, for a unique look. This sconce features a Painted-Aged Copper exterior, White interior, and 8″ projection from the wall.
If you're still not sure what style of lighting you might like, check out our Photo Gallery for some inspiration! Our Instagram feed is also chock full of photos that customers share of their spaces. And our Customer Care team is at the ready to answer any questions you may have. They can be reached during business hours at 800-407-8784, via email at Sales@BarnLight.com, or via Live Chat from our home page.