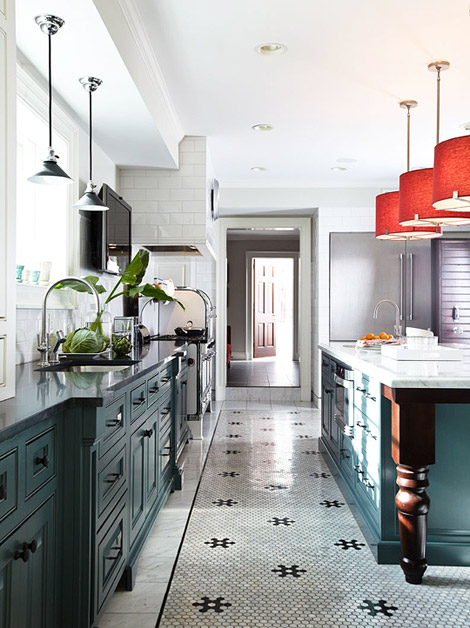 A Unique Lighting Alternative To A Georgian Colonial Home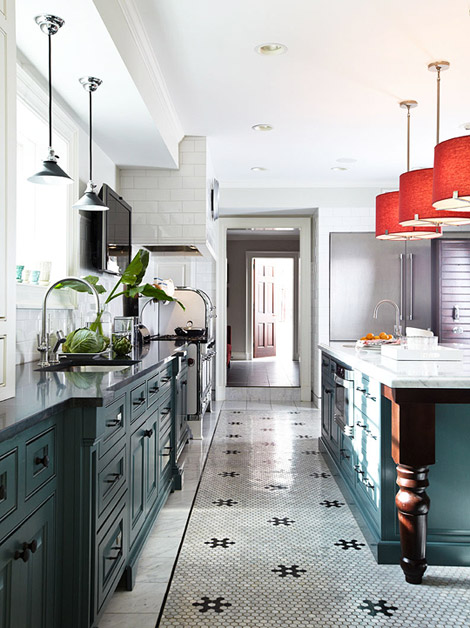 A Georgian Colonial style home in Hickory, North Carolina has been remodeled with a mix of both turn of the century and modern lighting styles. Many of the lights found within the kitchen today resemble our Barn Light Homestead Pendant and the ultra modern Disco Round Ceiling Pendant.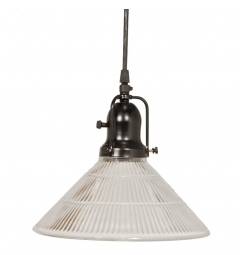 Similar nostalgic fixtures to those shown on your left, were installed over the sink area and were part of a comprehensive kitchen makeover. Placed over the recessed sink, are two streamlined pendants. Their dark finish matches the honed black granite counters below. Our Homestead Pendant, which starts at only $93.00 each, features a lighter alternative to the darker shades. Shown on your left is a clear, ribbed shade with a sleek black cup. Selecting this style of ribbed shade will keep the overhead area above light and airy, without heavily weighing on your space. Its shade is attached to the cord with a period style cup that can be customized to bring a traditional look into your kitchen or dining area.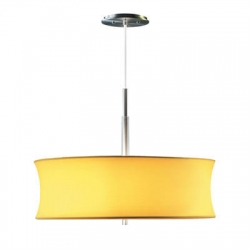 Above the kitchen island, ceiling pendants resembling a Disco Round Ceiling Pendant, shines down on the contrasting white marble counter top. The Disco Round Ceiling Pendant is sold in our Modern Pendant Lighting collection. It starts at $185.00 each and features an unusual shade made out of spandex fabric! Six different shade colors are available, including red which resembles that shown today!
This Georgian Colonial style home was featured in Traditional Home Magazine and is located in a historic southern town that was named an "All-American City" in 2007, as well as 1967 and 1987. When Bob Williams, a furniture manufacturer, decided to refurbish the home, he prioritized the biggest changes for the kitchen. The pendants he chose, helped Williams create a bright and lively atmosphere with other additions including octagonal Carrara marble floor tile, stainless steel appliances, oversized subway wall tiles and blue green cabinets. As a result, the original's kitchen's charm was well preserved!
"The original kitchen was a true cook's kitchen–very narrow and really built just for cooking. Now it's where it all happens. It's a bright and happy room, and we just love being in there. It's by far the most used room in the house…We tried to keep the interior somewhat reflective of the period of the house, keeping to its traditional roots while making it fresh and modern."
Be sure to head over to their website to check out the article titled Classic House, Major Renovation, and their full gallery of amazing before and after photos!
Top Photo Courtesy of Traditional Home