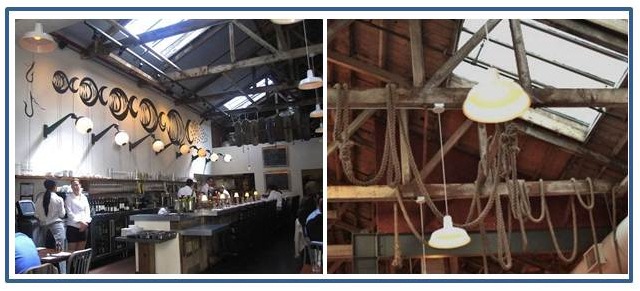 Warehouse Shades Shine on the Industrial Side of Town
Not so long ago, when someone described an urban area as the "industrial side of town," that was code for a seedier part of the city, an area dotted with abandoned buildings, shady businesses, and warehouses with broken windows. Thankfully, in more recent times, the word industrial has taken on a new connotation. The wildly popular design trend offers up straightforward, simple, and refurbished spaces with a gritty edge. Nothing fussy or pretentious about it.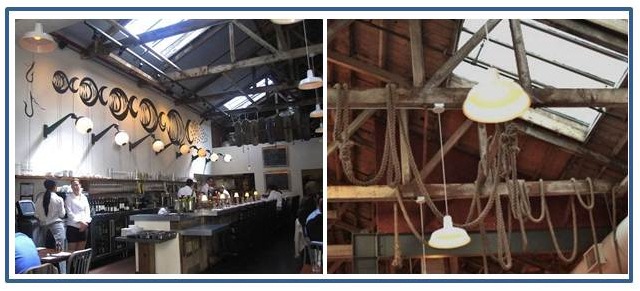 When the Anchor and Hope restaurant opened in San Francisco in a turn-of-the-century artists' warehouse, the public couldn't get enough of the industrial chic interior featuring a salty décor of buoys, heavy line snaking along the rafters, and barn warehouse pendants in a classic white finish.
These pendants are much like The Original Warehouse Pendant, our signature fixture that is still one of our best selling lights thanks to the dozens of ways you can customize it to match almost any home style or commercial décor. These cord-hung pendants complement the nautical look of this oyster bar while providing plenty of downward focused light onto the tables below.
The Original comes in five shade sizes and a dozen powdercoat finish colors that will stand up to even the heavy traffic of a restaurant. Colors range from traditional shades of Black, White, or Galvanized to bolder hues like Buttery Yellow or Royal Blue. Standard cords are available or choose a cotton cord with a twist of color. This American-made classic light can also be fitted with a wire cage or cast guard and glass which will add a hint of vintage style to your fixture and also protect the bulb.
Starting at just under $100, The Original is an economical choice for commercial lighting plans that don't want to sacrifice quality or style. Complementary fixtures include The Original Warehouse Gooseneck, The Original Wall Sconce, and The Original Stem Mount Pendant.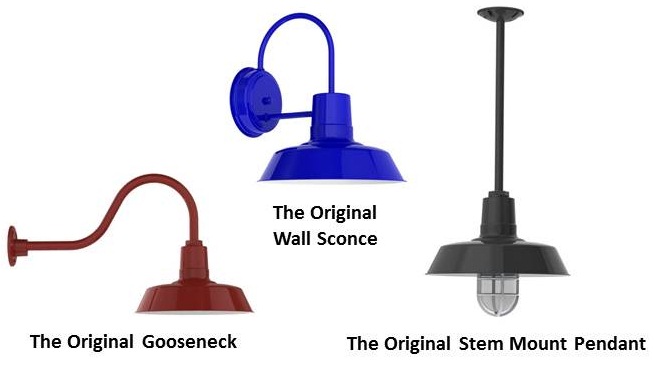 Top photos courtesy of Remodelista