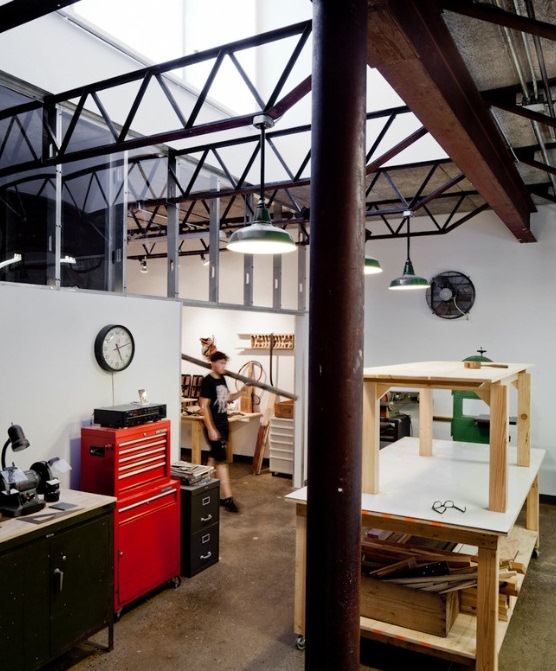 Warehouse Shades a Brilliant Choice for Commercial Lighting Plan
When designing a commercial office space, one of the easiest ways to improve productivity and the overall ambiance is with lighting. Commercial lighting must address several needs including the use of natural light to improve morale, the balance between task, ambient, and accent lighting between the various spaces, and overall energy efficiency.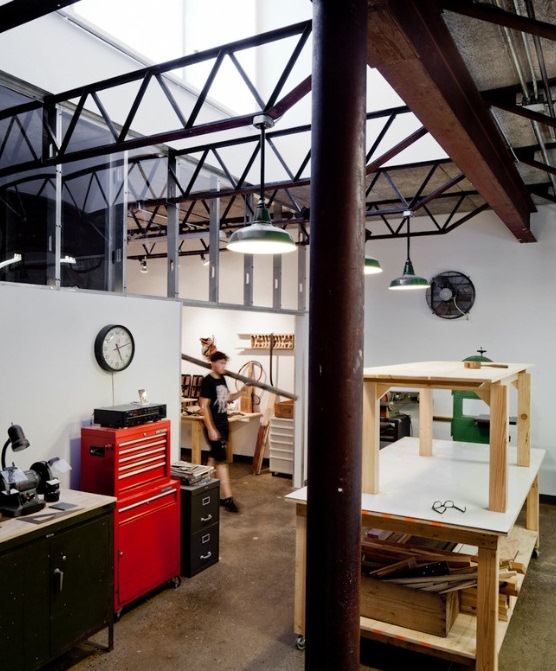 This company has chosen sturdy stem mount shades in a classic green finish to highlight their rugged industrial space. Although there is ample natural light streaming through the windows above, these warehouse shades provide more direct light onto the work surfaces below. These shades are much like the Old Dixie Stem Mount Pendant, part of our collection of powder-coated Barn Pendants.
The Old Dixie is a variation of The Original Stem Mount featuring a deeper, more curvaceous bowl. American made from the highest quality materials by our very own craftsmen, the Old Dixie can be finished in a rainbow of colors from Textured Black or Dark Green to something bolder and brighter like Royal Blue or Buttery Yellow. The shade comes in four sizes from a mid-range 11″ shade to a generous 17″ version. All of the wiring is kept secure within the sturdy stem so your light can be hung indoors or out. Choose from a dozen stem mount options including a flush mount if your space requires it.
For high traffic areas, consider adding a cast guard and glass unit for this shade which will protect the bulb and even add a bit of vintage flair. Or a wire cage can be added to the 17″ size shade in a matching or contrasting color. To keep the look of the Old Dixie throughout your commercial office space, don't miss the Old Dixie Gooseneck Light and the Old Dixie Wall Sconce — the gooseneck style would be a great choice for the entrance while the wall sconce is a perfect accent light for hallways and bathrooms!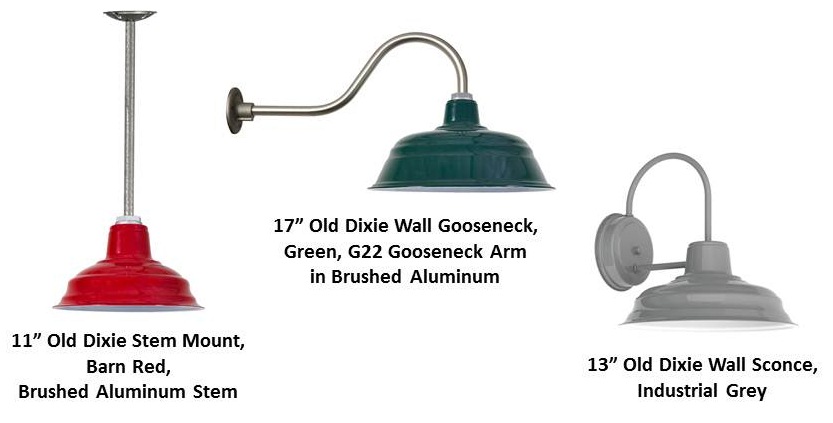 Top photo courtesy of Symbol Audio