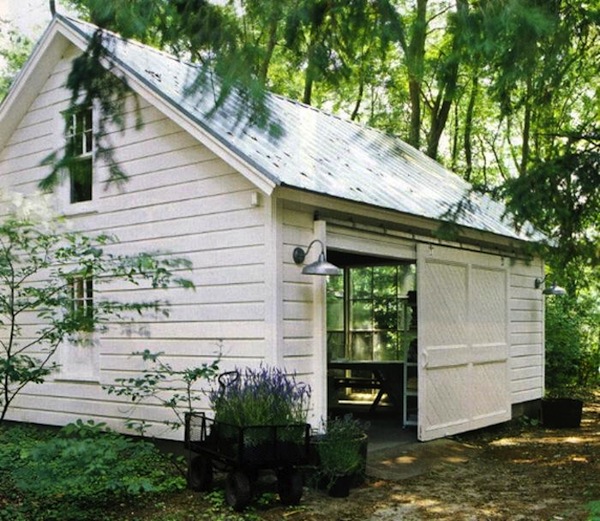 Warehouse Barn Light Spices Up Charming Potting Shed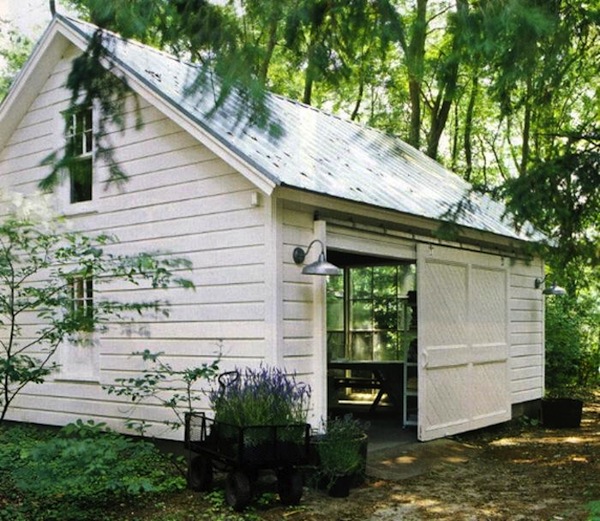 Let's take a poll: by a show of hands, who receives Remodelista's daily emails, featuring little tidbits of design goodness? If not, we recommend signing up immediately for the latest in the design world, reaching out to all tastes and styles. Recently featured is a "Steal This Look" on how to design a cottage-style shed with charm and function. Wait — a charming shed? Seems like an oxymoron, right? Not so much!

This garage was transformed into a clever potting shed. A place like this may inspire you to discover your green thumb. After all, your grandmother had a knack for nourishing anything green, so it must be in your DNA somewhere! Inside, an easy to wash cobblestone floor adds to the easygoing nature of the place, but a simple, sealed concrete slate will suffice. Hose out the unused soil, and the place looks like new. A few creative potting solutions and seasonal blooms bring the place to life! However, if you know that you're better off leaving "going green" to the pros, just think about a small outbuilding as an extra storage space for holiday decor and those inherited furniture pieces that you know you'll never use, but can't bear to get rid of. Save it for the children, they'll appreciate it!
Now, on the exterior, Remodelista recommended our Barn Light Original Warehouse Shade as the perfect light! A 16″ shade size permits plenty of light to flood into the entry, while adding to the vintage cottage charm. Stealing this look with an American made exterior warehouse shade is easy with this style guide. To go all out with the potting shed style, check out the Cabin Lodge Gooseneck Light. This exterior light really completes a garden themed shed. No matter your outdoor lighting needs, Barn Light Electric has just about anything to fit your needs, from gothic pendants to warehouse shades!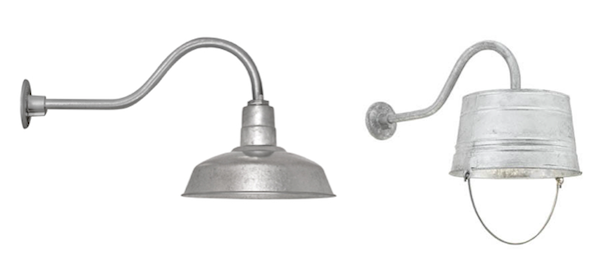 Top Photo Courtesy of Remodelista