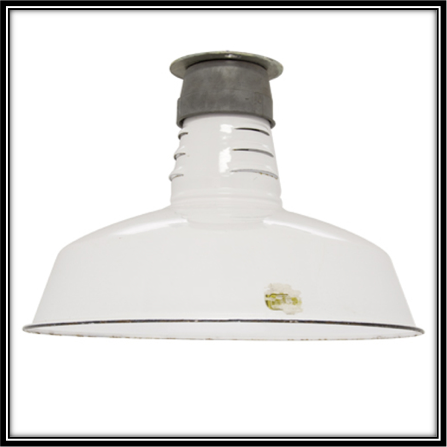 Vintage Warehouse Lights Salvaged from an Old General Store
If you drive about two hours north of San Francisco, California you'll run into some of America's most beautiful landscapes: the giant redwood forests, the foggy Golden Gate Bridge and of course, the lush vineyards – as a matter of fact, once you reach Sonoma County, you've officially entered what they call, Wine Country. Known around the world for the variety of wines coming from each vineyard, wine connoisseurs come from lands far and wide to sample some of the best vintages from America.

Naturally, each vineyard has its own history and specialty, but the name of the winery featured today is Medlock Ames. Two friends took special care and time in finding the best area to plant their seed in the world of wine, and finally found their home. Taking a completely green approach to producing their goods, they focus on sustainability and quality production – they also have preserved the majority of their land for natural greenery, as opposed to their vines.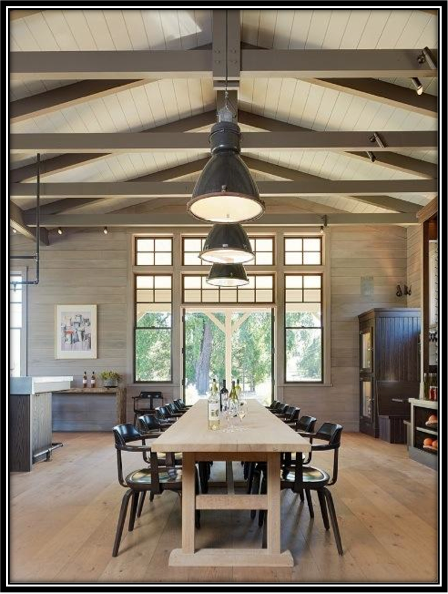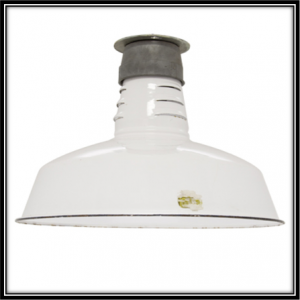 The Medlock Ames tasting room was a full restoration of the previous Alexander Valley Bar and Store. Looking at the photos, you can tell that their same green approach was taken within this restoration too – their vintage pendants may have even been salvaged from the old general store. A group of three was mounted over the tasting table, attributing to the authentic, natural character of the vineyard. By choosing to salvage old barn lamps, you're saving them from hitting a landfill somewhere, while they still have plenty of life left in them.
While everyone may not have an old building to pick through, we've gone ahead and done all the dirty work for you! Our vintage warehouse lights, like the Ivanhoe® White Vented Warehouse Flush Mount, have been rescued from dilapidated factories, and come fully restored and rewired for use in your home or business today.
Top Photos Courtesy of Remodelista