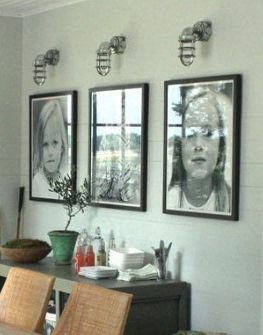 Vintage Sconces Add Nautical Style to Coastal Georgia Home
Savannah, Georgia, is known as the Hostess City of the South and is brimming with southern charm and style. Close to the ocean and situated on the banks of the Savannah River, this town has plenty of coastal and nautical influences in its architecture, food, and culture. Savannah also happens to be home to our good friend Joel Snayd of Rethink Design Studio. Joel works with both residential and commercial clients in the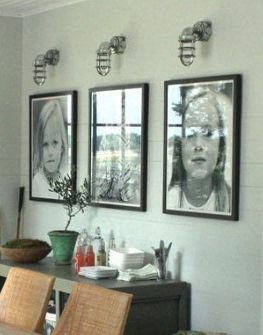 Savannah area with a focus on showcasing each client's personality through design. Today we take a peek at a dining room that Joel created featuring some beautiful vintage sconces. These sconces highlight each individual photograph on the wall while providing ambient light to the space as well.

To get this look, consider our Bulkhead Wall Mount Light available in either a Satin Nickel or Polished Brass finish. This rugged, wall-hugging fixture has its roots in the Atomic Era and features a unique cast guard and glass design that throws light around all sides of the fixture. You can customize this light by choosing clear, frosted, or ribbed glass. Originally manufactured by Urban Archeology, these sconces are offered at 50 percent off their original prices.
Another piece in our collection of nautical lighting is the Boathouse Wall Mount Light which features a smooth Satin Nickel finish. This unusual light has plenty of marine influences and would be perfect in a coastal setting — on a boathouse, dock, beachfront condo, or even a cottage on a lake. The clear glass jar of this light can handle a 100 watt bulb and is rated for wet locations.
To create a coastal feel throughout your home, don't miss the complementary Bulkhead Fixed Pendant, also offered at discounted prices, and available in a variety of vintage finish colors including Polished Chrome, Polished Brass, Statuary Brown, and Green Patina.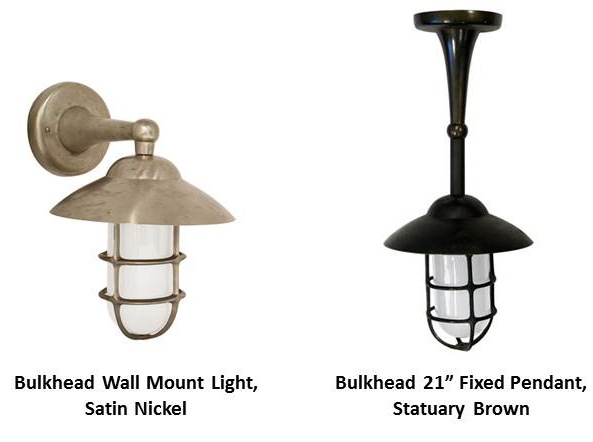 Top photo courtesy of Joel Snayd