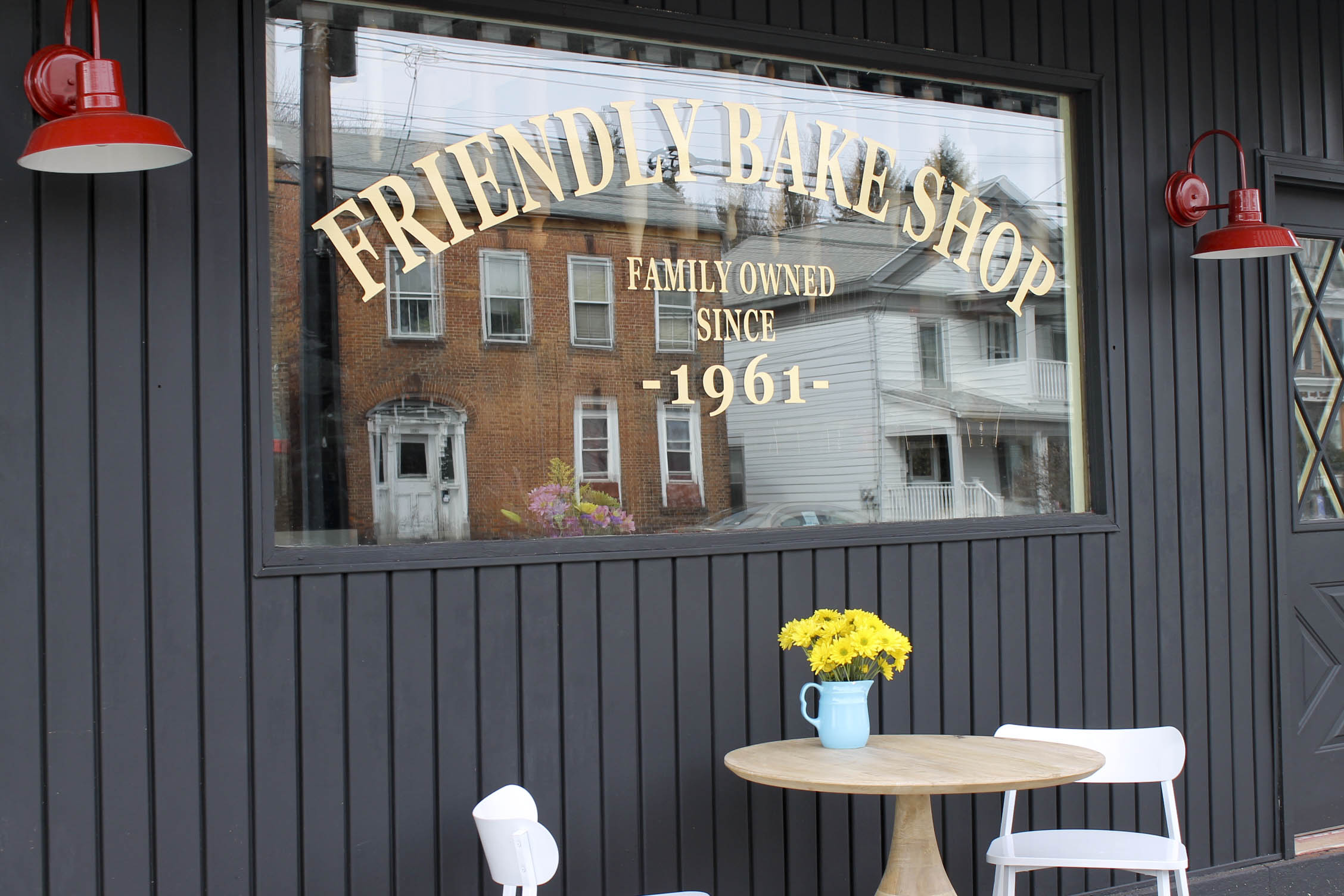 Porcelain Barn Lights Star in Remodel on TLC's Bakery Boss
In business for more than 50 years, the Friendly Bake Shop of Frankfort, New York, was struggling. Too few options in the display case, a dingy, dated space, and three generations of family members with differing ideas on how to move the family business into the future.

Enter Buddy Valastro, better known as the Cake Boss from the hit TLC series. The story of how Buddy helped rally the Viti family and transformed the Friendly Bake Shop was featured in the premiere episode of "The Bakery Boss," a new TLC offering. Barn Light Electric was proud to support this family business with some porcelain enamel barn lighting to light up their new look!

"The lights are just beautiful," says Anthony Viti, whose father started the business in 1961. "We love them and everybody gives us compliments on them." On the exterior, the show's designers, including our good friends Kim Lewis and Art Director Jowill Leano, chose two Original™ Wall Sconces with a 12″ shade. That shiny Barn Red finish pops like a firecracker under the new awning and against the black facade!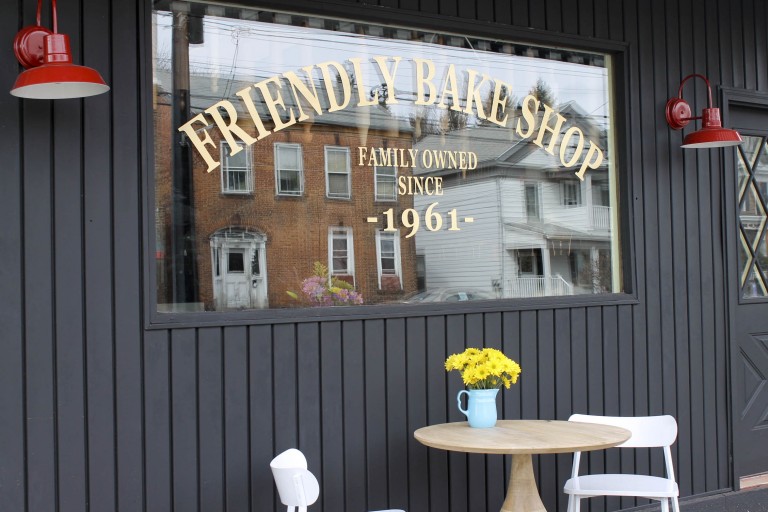 Inside, the bakery was gutted to the walls and the designers went to work with new display cases, new flooring, and more shiny red barn lights to highlight tempting treats like cannoli , truffles, and cupcakes. Jowill chose three different porcelain pendants for the counter area all in a Cherry Red, hard-as-nails porcelain finish.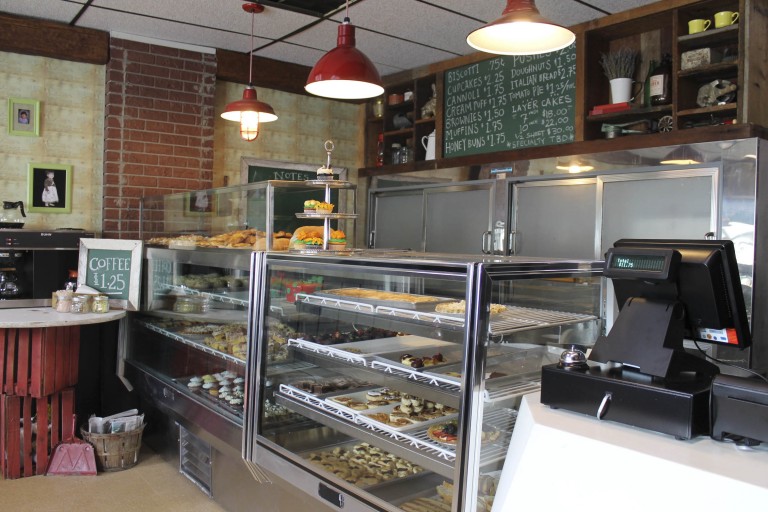 From left to right, we have the 13″ Ivanhoe® Bomber Porcelain Pendant Light with a matching Cherry Red cast guard and ribbed glass suspended by a red-and-white chevron cord. The center, deep bowl fixture is our popular Ivanhoe® Wilcox Porcelain Pendant in a 14″ shade size with the same chevron cord. And last, the Ivanhoe® Aero Porcelain Pendant provides some complementary shallow bowl styling with its 14″ shade and chevron cording.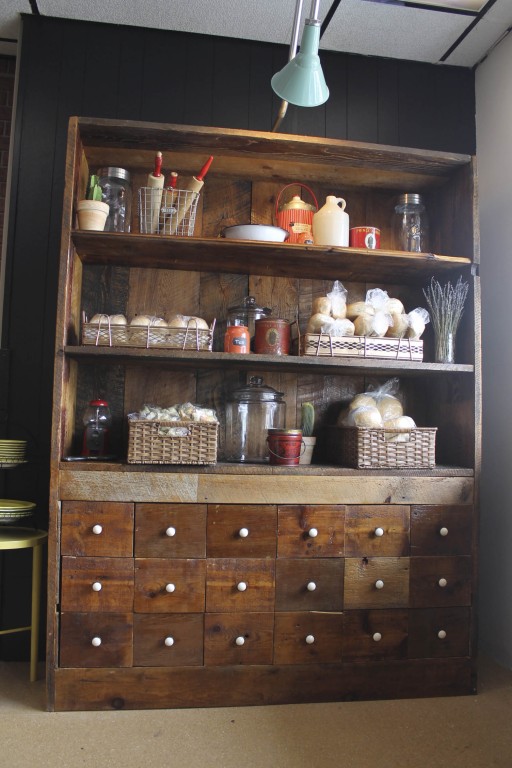 Over in the corner, customers can choose fresh baked breads under the light of a Fire Chief Porcelain Sign Light. This fixture features an 8″ shade, a G10 gooseneck arm in Brushed Aluminum, and a creamy Jadite finish. And like all of our porcelain enamel fixtures, the American made Fire Chief is hand spun by our own metal artisans and baked in a porcelain oven to create that signature glossy finish that will never fade.
"The lights make such a difference out front," Anthony says. "They're just beautiful and we're so appreciative of what everyone has done for us."
Photos courtesy of High Noon Entertainment