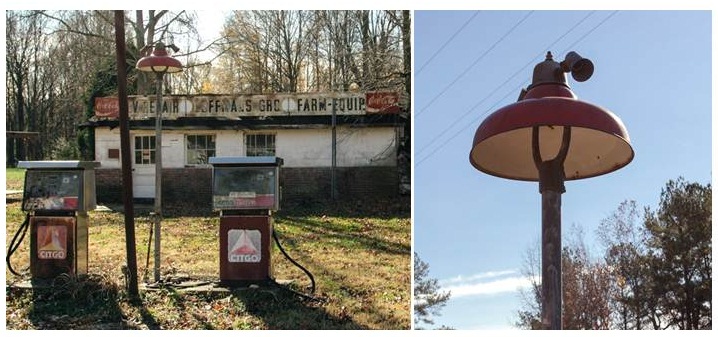 Vintage Lighting Still Standing in Many Out-of-the-Way Places
The hazard of being a Barn Light Electric employee is that when you take a vacation you often find yourself searching for interesting light fixtures instead of focusing on the scenery or historical sites. Lauren, our fabulous photographer, took a trip to Tennessee over the Thanksgiving holiday and was traveling the back roads when she happened upon this beautiful old gas station light still standing duty over the long-abandoned pumps. Gas was certainly less than fifty cents a gallon the last time this light helped a passing motorist see the tank, but it is a great example of a classic light from the early 20th century.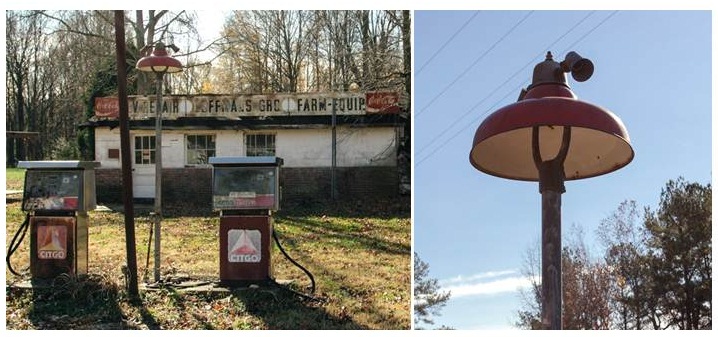 We often hear from customers who have found old lights and sometimes we even purchase them. You can find many of these treasures on our Vintage Barn Lighting website. All of these fixtures have been cleaned, rewired, and come to you ready to add some vintage flavor to your workshop, dining room table, or front door. In our Industrial Lighting collection, you'll find several prime examples of gas station lights and explosion proof Crouse-Hinds lighting.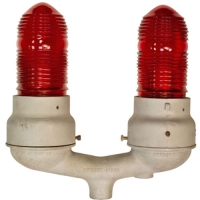 Looking for a unique light for your driveway? Check out the Vintage Crouse-Hinds Post Mount Light which is in excellent condition featuring a galvanized finish and red ribbed glass. Or how about something with a little space history? The Vintage NASA Tracking Station Post Mount Light was salvaged right around the corner from our Barn Light Headquarters here on the Space Coast of Florida. Once used by NASA to track space flight during the 1960's for Apollo and Gemini missions, this light holds a unique place in history. This fixture comes with interchangeable blue and clear lenses, and the lights pivot and tilt at a 90-degree angle to the left and right.
Next time you take a trip, keep your eyes peeled and maybe you'll find a vintage treasure, but in the meantime, be sure to browse the collections right here at Vintage Barn Lighting!