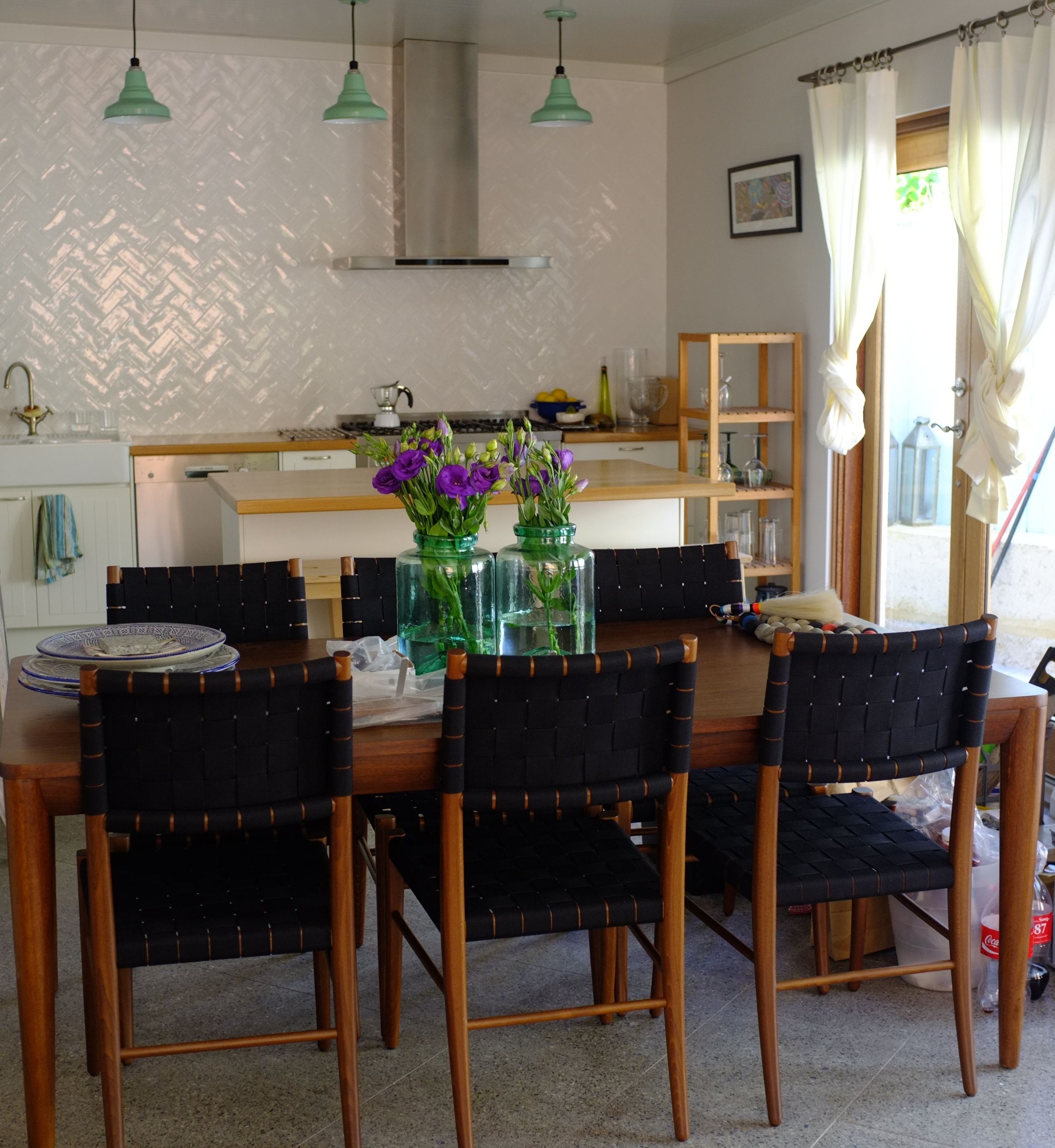 Porcelain Pendants Make Colorful Splash Down Under
The question keeps cropping up — do we sell our fabulous barn lights in Australia? Of course we do! And one of our recent customers Down Under was delighted with her choice of three Ivanhoe® Union Porcelain Pendants for her kitchen. Kathy's home in western Australia was undergoing some major remodeling, including a change in the floor plan that transformed a kitchen into two bathrooms and a living area into a bedroom. She also added on a large room which features a new open-plan kitchen, dining and living area.

"The cottage was built around 1930," Kathy explains, "so I searched for things that had the classic feel of the original part of the house but were the clean, modern, and sharp style I wanted to integrate in the new extension." Kathy fell in love with the jadite finish color for the Ivanhoe® Union and knew it would pick up the cool green color that was in her terrazzo tiles. Porcelain lighting is a great choice for kitchens that endure temperature changes, steam, and maybe even a bit of sauce splashed about now and then.
All of our porcelain enamel lights, including Goodrich® goosenecks, Benjamin® stem mount pendants, and Wheeler™ wall sconces, are created by our own craftsmen right here in Florida. Our metal artisans hand spin the shade from a flat disc of commercial grade steel then coat it with two layers of porcelain enamel glass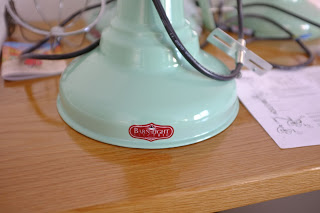 which is available in nine beautiful colors. The shade is then baked in a special porcelain oven that reaches temperatures of 1,600 degrees. This process creates the highly durable and glossy finish that makes porcelain so desirable. The finish will never fade and all it takes is a simple soap-and-water cleanup to bring the finish back to its original shiny condition.
Read more about Kathy's remodeling efforts in her blog! Thanks for sharing Kathy!
Photo courtesy of the homeowner