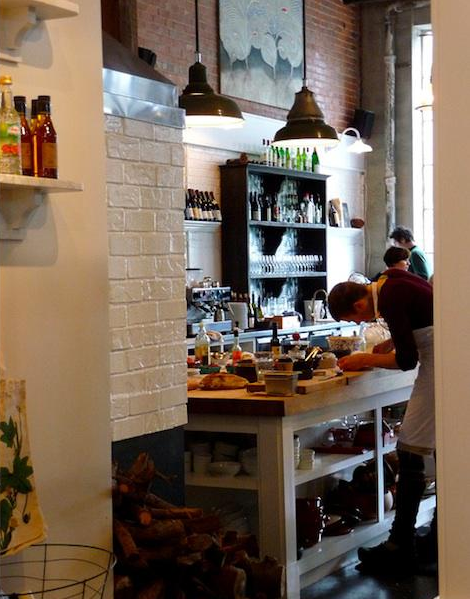 Vintage Lighting is Reborn in a Trendy Seattle Restaurant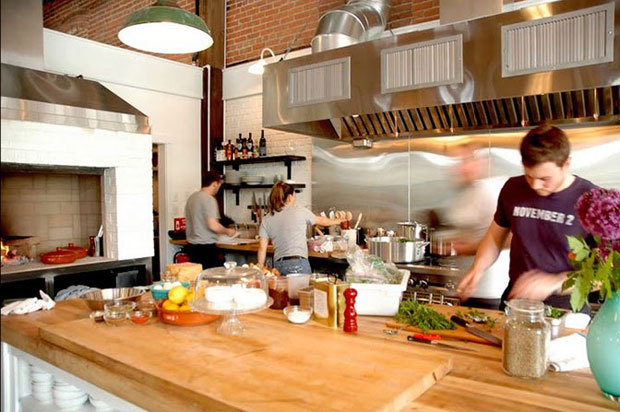 A recent post on Remodelista's design blog showed vintage lighting fixtures hanging above the center island of an open kitchen at Sitka & Spruce, a casual restaurant in Seattle. Each of the vintage lights uses a metal cap, known as a "screw heel" to connect the RLM warehouse shade to the socket. The screw heel and green porcelain enamel finish on these vintage lights complements the rustic, industrial elements of the restaurant. Such examples are the long butcher block table, original factory windows and white brick walls.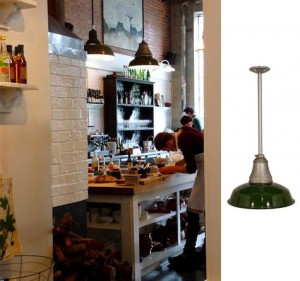 Notice the strategic placement of the lights above the busiest area of the kitchen. Thanks to the supplemental light provided by the pendant lighting, the chef can clearly see all of the food and seasoning containers used for preparing each meal. A sharp angle on the warehouse shades minimizes glare by blocking light from escaping upward. The resulting effect creates extremely beneficial task lighting over areas where  measurements and adjustments are executed with swift precision!
Ironically, Sitka & Spruce is housed in a building that was formerly home to an auto body shop, which is the very type of industrial setting where screw heel warehouse shades were originally used! In the opposite corners of the kitchen are two white gooseneck lights resembling a Warehouse Threaded Dome Diffuser. Gooseneck lights are an ideal lighting alternative to standard wall sconces as they can project a larger amount of light away from the wall.
If you're searching for vintage lights like the ones pictured at Sitka & Spruce, you can visit the vintage barn lighting section at Barn Light Electric, which includes many classic brands, such as Crouse-Hinds. If you've already purchased vintage lights for your kitchen and you're looking for a few more pieces to complete the industrial farmhouse look, Barn Light Electric also sells vintage industrial furniture, including butcher block utility carts and factory work tables.
Photos courtesy of Remodelista.com and Sitka & Spruce