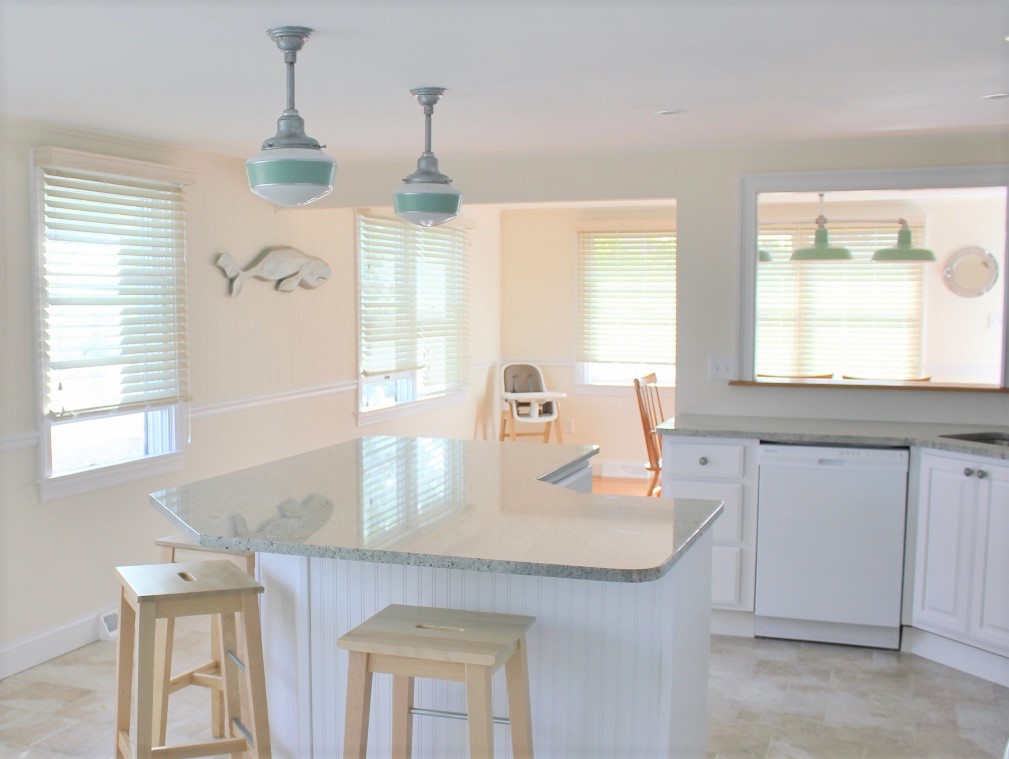 Stem Mount Pendant Lighting Offers Rugged Style for a Variety of Spaces
Today, things that come on sticks are revered around the world. We're not exactly sure of the beginnings of Something on a Stick Day, however we have a few guesses –  corn dogs, tree leaves, and, our personal favorite, stem mount pendant lighting! Stem mounted pendants have a vintage industrial look to them, yet they complement many décors. In honor of this eccentric holiday, we bring you our five favorite fixtures that can be easily customized with a stem mount.
The Seaside Stem Mount Pendant Light has a unique shallow shade. The rippled effect lends character to the look that this barn pendant beams to its surroundings. The pendant shown is a perfect example of how this pendant is customizable with its Cherry Red finish and cast guard and glass option which helps protect the bulb.
Porcelain stem mount pendant lighting is perfect for outdoor use as well. The durability of the porcelain enamel coating is ideal for exterior use, and will retain its high-gloss finish for years to come. The Bomber Stem Mount Pendant Light gets its look from vintage barn lights used in factories as task lighting. If you have a sloped ceiling, be sure to customize with a hang-straight canopy!
Also utilizing porcelain in its build is the Retro Basic Porcelain & Galvanized Pendant. Featuring a look popular in urban lofts, contemporary businesses, and other similar spaces, this stem mount light provides the authentic details needed for an elevated industrial décor .
Pendant lighting is commonly seen over kitchen islands, and the Primary Schoolhouse Pendant Light has a vintage style that is perfect for just that. Available in a variety of glass styles, this fixture is also similar to pendant lighting used by professional interior designers in beautiful homes. The vintage look radiates timeless elegance and classic styling to any room you choose to hang it.
Stem mount pendants aren't also necessarily a single pendant light. Consider the Aero 2-Light Stem Mount Pendant Light. This dual shade pendant features two of our popular, durable porcelain Aero shades on either end, and would also look great mounted over a farmhouse table.