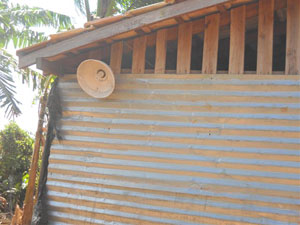 Barn Lights Around the World: Warehouse Shades in Cuba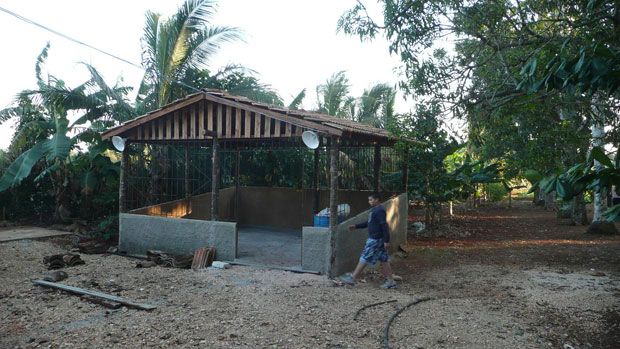 Reliable lights can improve the quality of life wherever they're installed. Whether it's a warehouse shade on a shed's exterior or vintage lighting in the kitchen of a modern home, the quality and durability of all of our barn lights ensures your lighting will last for years to come.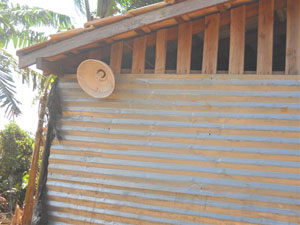 Last week, we told you about Barn Light Electric's growing fan base around the world. During a past mission trip to Cuba, owners Donna and Bryan Scott, joined a team of local missionaries to help an impoverished area improve its infrastructure. In Cuba, many of the communities are based in rural areas where the local economy is dependent on the agriculture. As a result, farmers are in need of industrial grade lights that can still endure heavy rains, high winds and other strong weather conditions experienced in tropical climates.
Willie Santiago, who works with a local church's farm ministry, recently emailed us a few pictures with updates regarding our 14″ warehouse shades. These were donated and installed during their mission trip!
"A very poor family in our area with a little 6 year old are living in the place we have for the kitchen and the lights are helping this family in the farm, they do not have any place to live, so the ministry offers them shelter for a few months. Now we are getting a land for them to build a little house in other places. Also I want to let you know that the lights you donate to our ministry are a super high quality, because we put all the nights long, and is durable so I think you business will continue to prosper for the excellent quality of your products that you offer. Thanks so much for your donation and help that helps us to bless others peoples."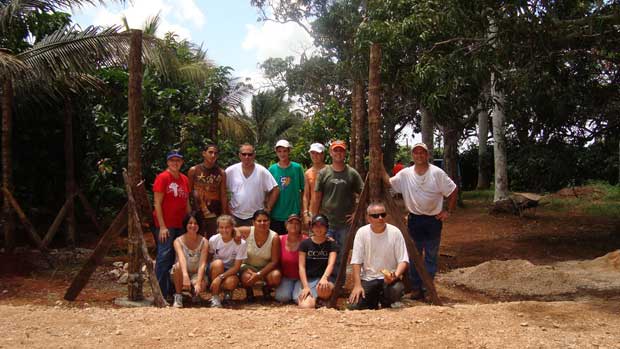 Best wishes to our friends in Cuba!