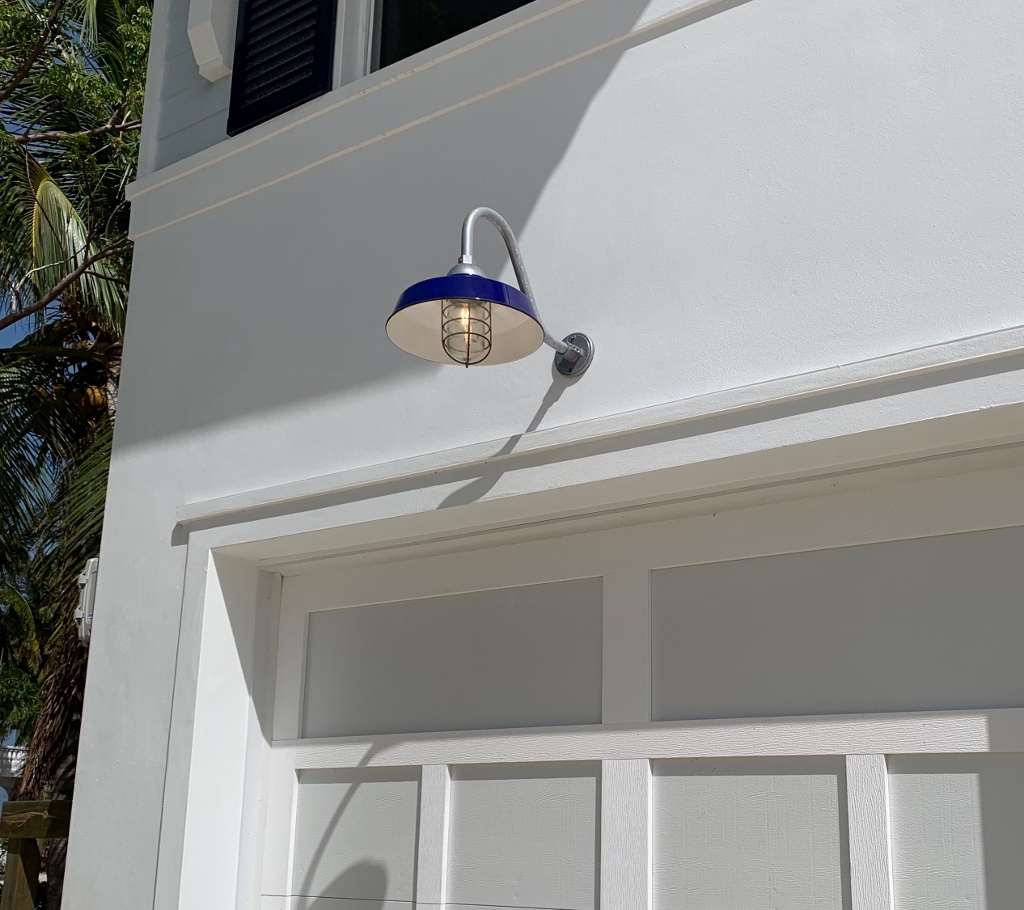 Vintage Gooseneck Lighting Lends Island Style to Florida Home
You can almost feel your blood pressure falling as you travel the Overseas Highway in South Florida heading towards the Keys. The brilliant sun, lush palm trees, and sparkling water on both sides of the highway lend a relaxed vibe where worries just melt away.
While visiting the Keys should be on everyone's bucket list, building a home and living on this unique and narrow stretch of land can be a dream come true. 
Jeff and Mindy Wooster, of RTG Construction, have spent more than 15 years designing and constructing dream homes for their clients in the Keys and South Florida. The pair focus on single-family, custom luxury homes and have built their name on distinctive, island-style designs that reflect the beauty of the surrounding area.
One of their newest builds is in Islamorada in the Upper Keys. When looking for exterior gooseneck lights for this project, Mindy searched for American-made products that were easy to customize with a porcelain enamel finish. The Rochester Vintage Industrial Gooseneck Light checked all those boxes and more.
"We liked the shape and size of this particular gooseneck light and how it popped on the house's exterior," Mindy says. "It adds a pop of color and lends itself to the coastal design we were seeking."
Mindy customized five of the Rochesters with 14″ shades, a Cobalt Blue porcelain finish, and G15 Galvanized gooseneck arms. To add a hint of nautical style, she added a Galvanized wire guard with clear glass.
"The Cobalt Blue finish coordinates well with the color palette of the exterior," she notes. "And the wire guard adds texture and interest as well as extra protection for the bulb during storms."
With its handspun RLM-style shade, the Rochester recalls early 20th century lighting designs. With these timeless roots, this fixture offers a timeless quality with updated finish options. The hand-applied, porcelain enamel finish on these gooseneck lights is easy to maintain and will never fade even in the harsh Florida sun.
"I believe the lights achieve that extra, eye-drawing attention to the front elevation of the home," Mindy says. "They give it an artistic coastal finish."
Photos courtesy of RTG Construction