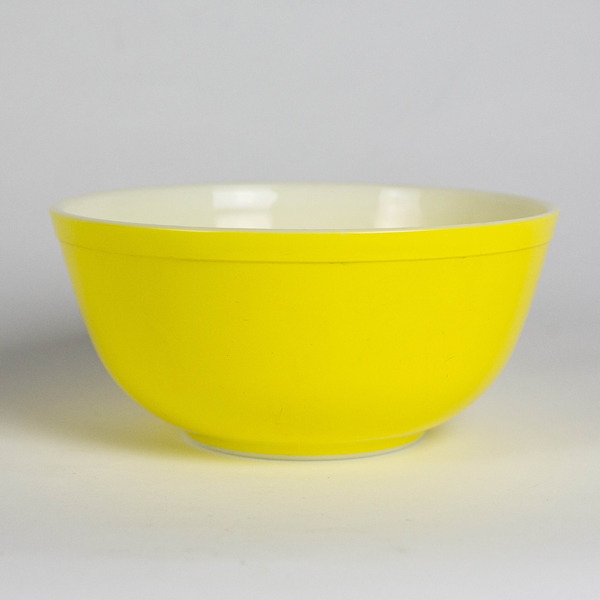 Vintage Housewares Collection Expands to Include Stylish Retro Pieces
Just as we promised in last month's Vintage post, we discovered more "new" items to add to our Vintage Housewares collection! Some, in spite of their age, are still functional and handy to have in the kitchen, while others are simply full of character and charm and more suitable as an accessory or display piece.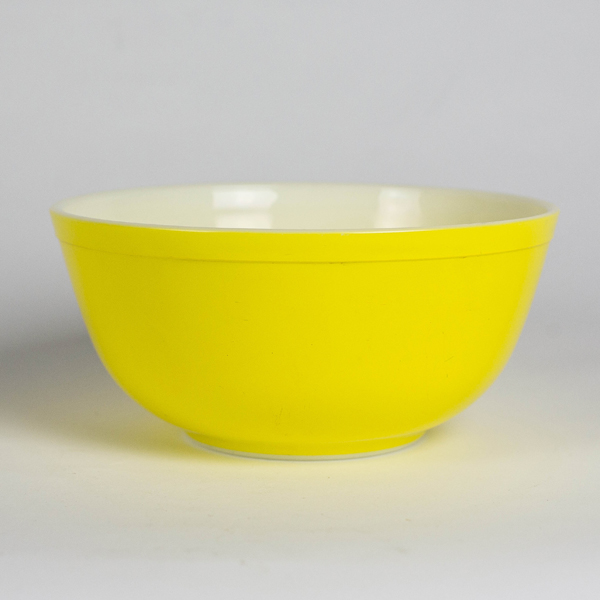 Several vivid Pyrex Bowls caught our eye. These handy vessels are still very serviceable and will add a delightful pop of color to your kitchen counter. The Vintage Pyrex Yellow Bowl in a 2.5 quart size features the zesty yellow finish from their mid-century Primary Color Line and stands ready for the cookie dough! A larger 4-quart size is also available in the same yummy yellow finish.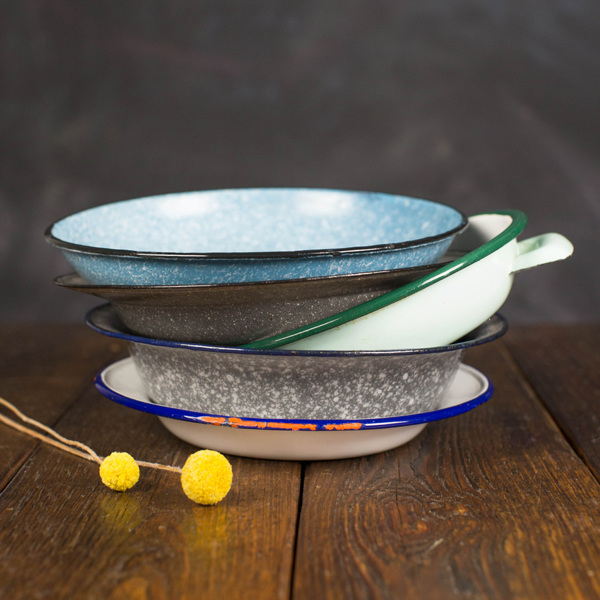 Bowls like these make wonderful display items as well. You can fill with natural materials such as pine cones, colorful stones, or sea glass and use as a decorative accent on a table or shelf. Shallow bowls such as the Vintage Grey "Kondor" Porcelain Graniteware Soup Bowl are the perfect shape for floating flower petals or candles as a centerpiece.
The Primitive Blue Graniteware Wash Basin is another example of the wildly popular graniteware dishes that were first produced in this country in the late 1800s. Housewives loved not only the functionality but the unique style of these pieces. Featured on the top of this stack, the wash basin, with its pale blue finish with white speckles would make a handy prep or serving dish in any retro kitchen!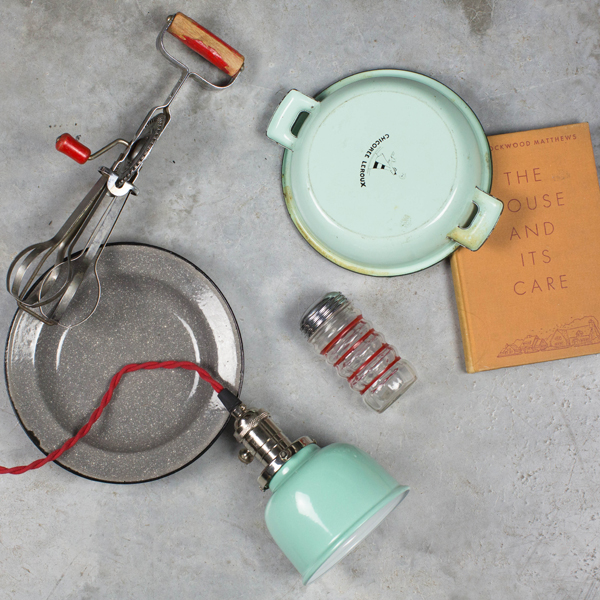 And what kitchen would be complete without some cool gadgets — either functional, every-day gadgets or vintage ones to use as display pieces on a shelf or counter top. If you were lucky enough to spend time with your grandma in the kitchen, she probably brought out a mixer just like this Manual Hand Mixer to beat the eggs. Or perhaps Grandpa doctored up his coffee each morning with a sugar dispenser much like this Retro Sugar Dispenser with Red Stripes. Bring back the good old days with simple vintage touches like these in your home!