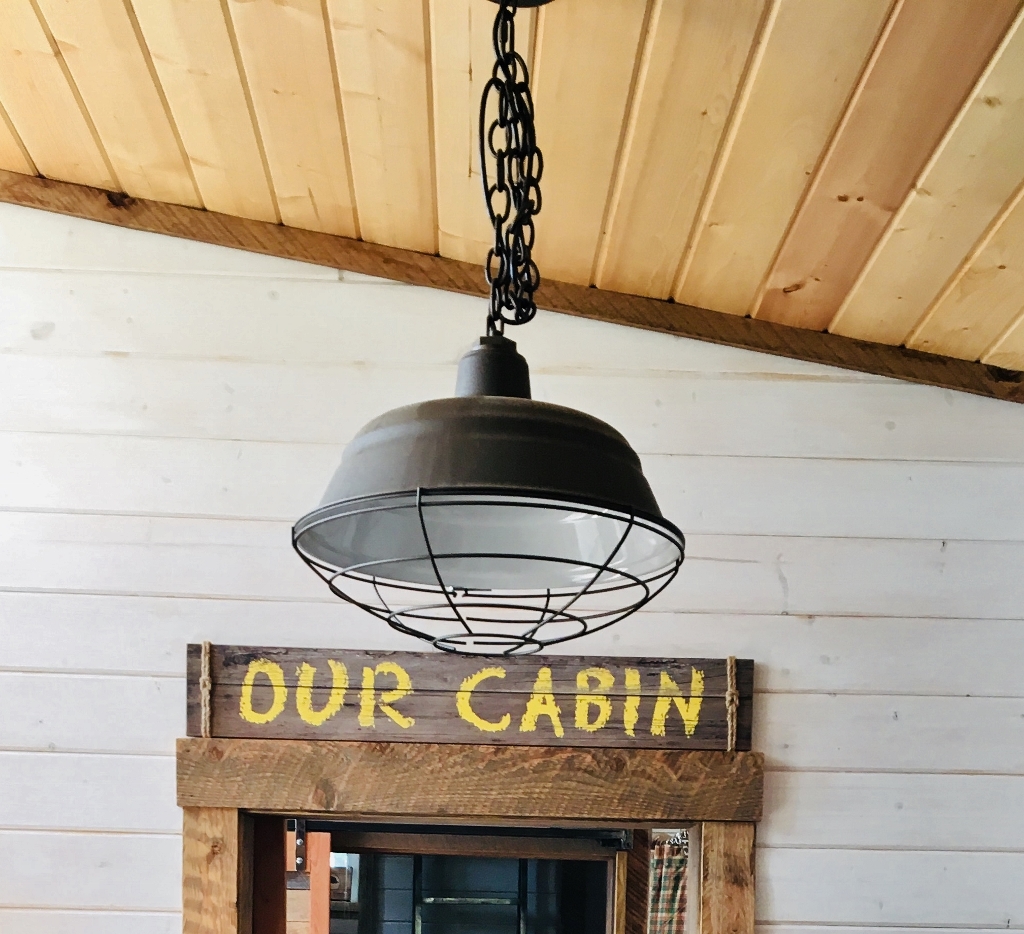 Tiny House Boasts Big Style with Barn Pendants
The tiny house movement has grown much larger than its diminutive footprint and shows no signs of fading anytime soon. While some consumers embrace the pared-down lifestyle a smaller home offers, others are finding new uses for these compact and cozy spaces.
Christa and Paul decided to build a tiny home to serve as a quaint bed-and-breakfast on their property in Vernon, British Columbia, Canada. 
"We call it our Cabin," Christa says. "We wanted it to have a rustic feel as we are located out of the city among the trees. It's been a labor of love." Built by Nelson Tiny Homes, the 400-square-foot cabin, featured in this You Tube video, has a master bedroom, second open room with bunk beds, and a pullout sofa. It also boasts a wood stove, full-size fridge, a fold-out kitchen table, flush toilet, and full bathtub.
In the kitchen, Christa and Paul wanted ceiling pendants to complement the rustic touches throughout the space. After researching their options online, they chose Barn Light Electric for the best selection and customizing options to meet their needs. They chose the Bomber Chain Hung Pendant Light to highlight the kitchen and nearby entryway.
"We chose barn style lighting for its classic, rustic look," Paul notes. "We chose the Bomber in particular because it met our design needs with its vintage rustic style while at the same time being classic and clean looking." The couple customized these pendant lights with 17″ shades, an Oil Rubbed Bronze finish, and standard black cord. They also opted for the wire cage accessory.
"We wanted the 17″ shade as we thought it would go well with the 12-foot ceilings," Paul explains. "The finish color worked well with our other colors, and the wire cage completed the look as it reminded us of a chicken wire style."
Visitors to the tiny house have enjoyed the cozy retreat and the couple note that they receive many compliments on the lighting.
"We wanted these lights to be a bold accent piece," Christa says. "We just love the size and overall appearance of them!"
Photos courtesy of the homeowner