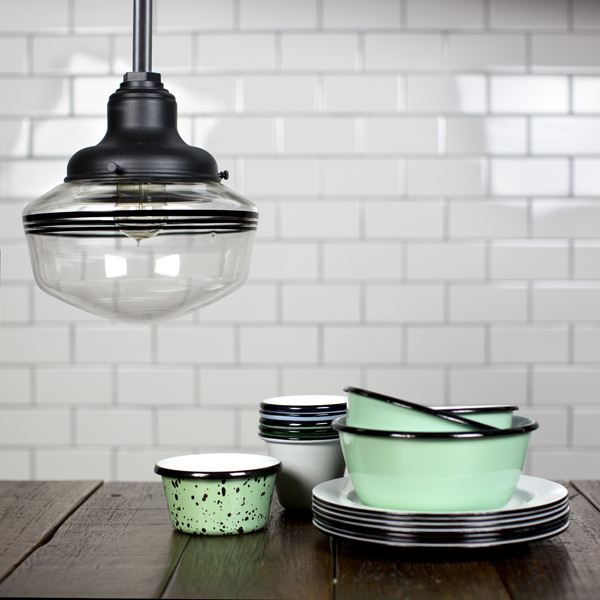 Vintage Housewares Bake Holiday Memories With Retro Style
While summer is all about grilling, fall is all about baking. The onset of the extended holiday season means the kitchen gets a workout with flour-coated counters, mounds of chocolate chips, and spicy scents wafting through the whole house. For many, baking a batch of pumpkin bread or snickerdoodles brings back cherished memories of spending time in the kitchen with mom or grandma. For me, sitting on the kitchen stool while I stirred a batch of cookie dough in Mom's giant Pyrex bowl was pure heaven.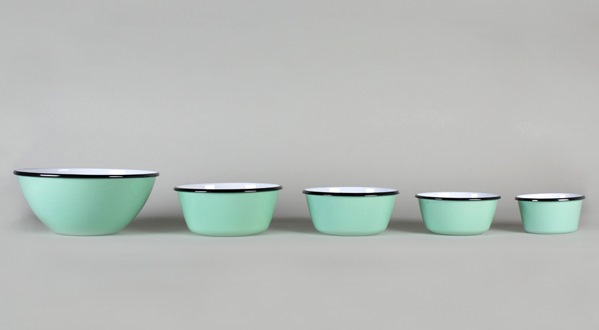 You can bring some vintage flavor back into your own holiday baking this season with our Porcelain Enamelware Collection. This Set of 5 Enamelware Nesting Bowls gives you a full range of sizes for everything from salsa verde in the small bowl to a hearty salad in the largest size. These American-made bowls are hand spun from commercial-grade steel then coated with porcelain enamel glass and baked to create a hard-as-nails finish that will stand up to years of use. Choose from a variety of brilliant colors for this nesting set.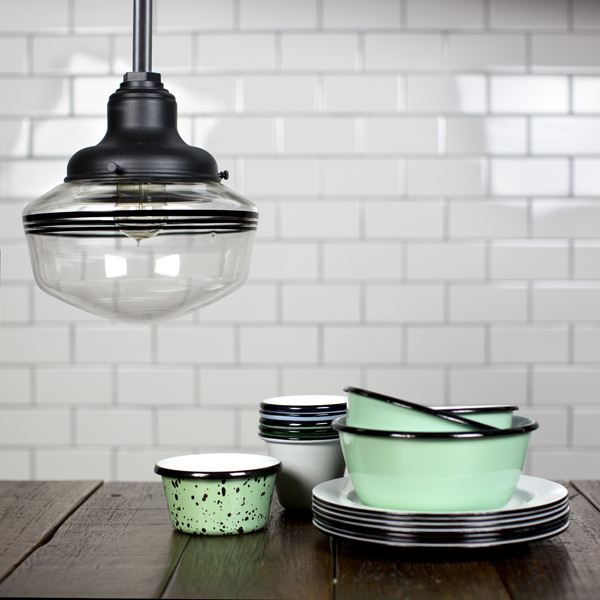 Want more variety in your kitchenware? Then choose our Build-Your-Own Enamelware Bowl Collection where you choose five bowls in whatever size and whatever finish color you want. If you want five small bowls all in Jadite, you can do that! Or how about two small bowls and three large bowls in five different finish colors? The number of options are a mathematical challenge but rest assured these beautiful porcelain enamel bowls will outlast your kitchen!